HIGH SIERRA MUSIC FESTIVAL
There aren't any Events on the horizon right now.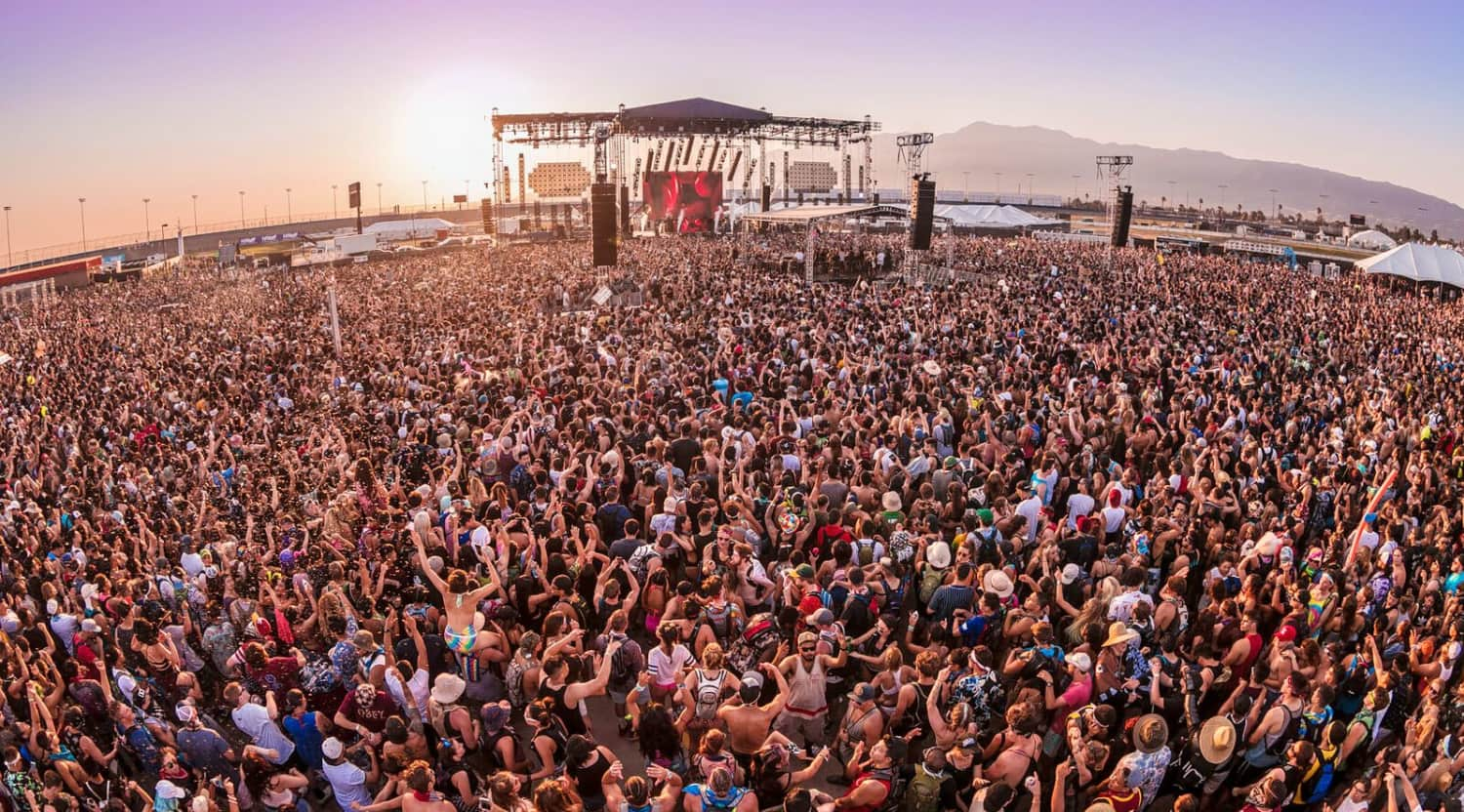 Alive Coverage
High Sierra Music Festival Tickets
High Sierra Music Festival – The 2016 Tour
High Sierra Music Festival will be coming to Quincy, California from June 30th to July 3rd, 2016. You don't want to miss out on this event, with its awesome bands, gorgeous scenery, environmentally conscious lifestyle, and more! Get your tickets today.
About the High Sierra Music Festival
The High Sierra Music Festival lineup consists of Femi Kuti & the Positive Force, Dr. Dog, Greensky Bluegrass, Joe Russo's Almost Dead, Thievery Corporation, Tedeschi Trucks Band, Ben Harper & the Innocent Criminals, Gene Evaro, Jr., Session Americana, Billy Strings, Kiev, Industrial Revelation, The Record Company, Twiddle, Samantha Fish, Scott Pemberton, TAUK, Break Science, The Main Squeeze, Liz Vice, Steve Poltz, Jamestown Revival, The Soul Rebels, Elephant Revival, Turkuaz, The New Mastersounds, The Motet, DRKWAV, The Floozies, The California Honeydrops, ALO, North Mississippi Allstars, Lettuce, Leftover Salmon, Xavier Rudd, and JJ Grey & Mofro. More artists will be announced in the coming months.
The High Sierra Music Festival features many attractions besides the music, such as their Family Village. The festival is dedicated to a family experience, and they want to ensure that attendees of all ages have a memorable experience. They invite children of all ages to take part in an array of engaging performances and activities that will take place throughout the weekend.
If you want to leave your cookware at home, High Sierra has you covered. The festival offers a myriad of delicious food vendors selling vegetarian, non-vegetarian, and vegan fare. Organic options are emphasized, and the food is sure to please the taste buds and nourish the body. Smoothies and coffee drinks can be purchased in the festival's Food Court. This year's lineup of food vendors include Nomad Street Cuisine, Mayhem Food Truck, Gerard's Paella, the Merry Popsters, Spiro's Gyros, Bill the Oysterman, Fatty Egg Roll, Southern Comfort Express, Sankofa, Nourish, Krepalicious, Javagogo, the Fabulous Frickle Brothers, Earthly Delights, Blue Sun Café, Asana Foods, and more!
The festival also features art and craft vendors. Colorful arrays of musical instruments, jewelry, quality clothing, and other goods created and gathered by vendors from around the world will be on display. The festival emphasizes handcrafted wares that are unique and unconventional.
There will also be parades! Come out to join in the fun. The artists collective Third Planet Ceremonial Celebrations is based in Willits, California, and they create images and scenes in a beautiful way that fosters, celebrates, and honors all the life on planet Earth. Wear a colorful, funky costume (there are a few available on loan) and show up at the Third Planet Ceremonial Celebrations booth. Come with a flag, a goofy hat, or maybe even a big puppet! Dab on some face paint and join the procession. The booth will open an hour before the parade begins, and will close an hour after the parade starts.
High Sierra offers several movement classes. There are classes for every level and every body. Get ready for another beautiful day at the festival by showing your body and mind some love! The classes are all one hour long, and they are held on the grass between the entrance of the Grandstand Meadow and the Food Court. They are held from Friday to Sunday.
From the start, High Sierra has been enhanced by artworks made by hand and exhibited lovingly by festival fans. High Sierra is always recruiting new artistic talent, so creative types should contact the festival if they would like to see their work on display. A number of favorite nighttime themes and stage sets have been made by fans of High Sierra over time – fans who'd never completed large-scale works in their lives, but who were inspired and decided to go for it amounting with gorgeous results. High Sierra encourages all festival-goers to enrich their experience by creating funky outfits and decorating their camp.
Grizzly Radio, High Sierra's festival radio station, can be heard on several frequencies. You can tune in and hear amazing archival recordings, festival info, and live performances all day and all night! Remember to bring an FM radio, and why not try singing for breakfast? If you showcase your pipes on the Morning Sushi show, you'll get your free breakfast. Musicians, comedians, and others are welcome.
Every year, the festival hosts a food drive. All donations go to the Quincy Community Assistance Network. In past years, the food drive has raised more than 1,000 meals! If you want to participate, the first 200 festival-goers who give 20 non-perishables will get a free poster. The items that are most needed include baby food, beans, peanut butter, low sugar/whole grain cereal, oatmeal, tuna, canned vegetables and fruits, rice, tomato sauce, pasta, and canned stews and soups.
Just a brief walk (one block) away from the High Sierra Music Festival, you can find Pioneer Pool. This is the biggest public pool in the county and provides a great, refreshing swim. Pool capacity is limited – limit your time if there are others waiting. The pool and showers have fees, so bring cash. The pool posts the rates.
Brilliant starry skies, fresh pine woods, trout-filled brooks, grassy meadows, clear lakes, rugged canyons – all this awaits at in Plumas County and the Feather River Canyon. Located in the northeast of California, at the meeting of the Cascade mountains and the Sierra Nevada, Plumas County has over a million acres of forest, a thousand miles of streams and rivers, and over a hundred lakes. Quincy, a town of 5,000, offers a number of conveniences, including supermarkets, a cinema, restaurants, a health club, ATMs, and health food stores. Summer activities such as swimming in rivers and lakes, road bicycling, and scenic mountain bicycling are available.
Previous Hits
Previous big-name acts who have graced the High Sierra stages include the String Cheese Incident, the Marchfourth Marching Band, Lukas Nelson & Promise of the Real, The Brothers Comatose, and more!
Trivia
Non-profit organizations regularly contribute to the High Sierra Music Festival, including Plumas Arts, Shabbat Tent, Wharf Rats, Love Hope Strength, and more!
The High Sierra Music Festival Concert Experience
One of the most environmentally friendly and health-conscious music events in the country, the High Sierra Music Festival has all the music, events, and vendors necessary to ensure that you have an unforgettable time. Breathe the crisp air, enjoy the beautiful weather, and leave your cares behind for the High Sierra Music Festival!
Back to Top
Epic events and incredible deals straight to your inbox.