We didn't find anything nearby, but here's what's happening in other cities.
There aren't any events on the horizon right now.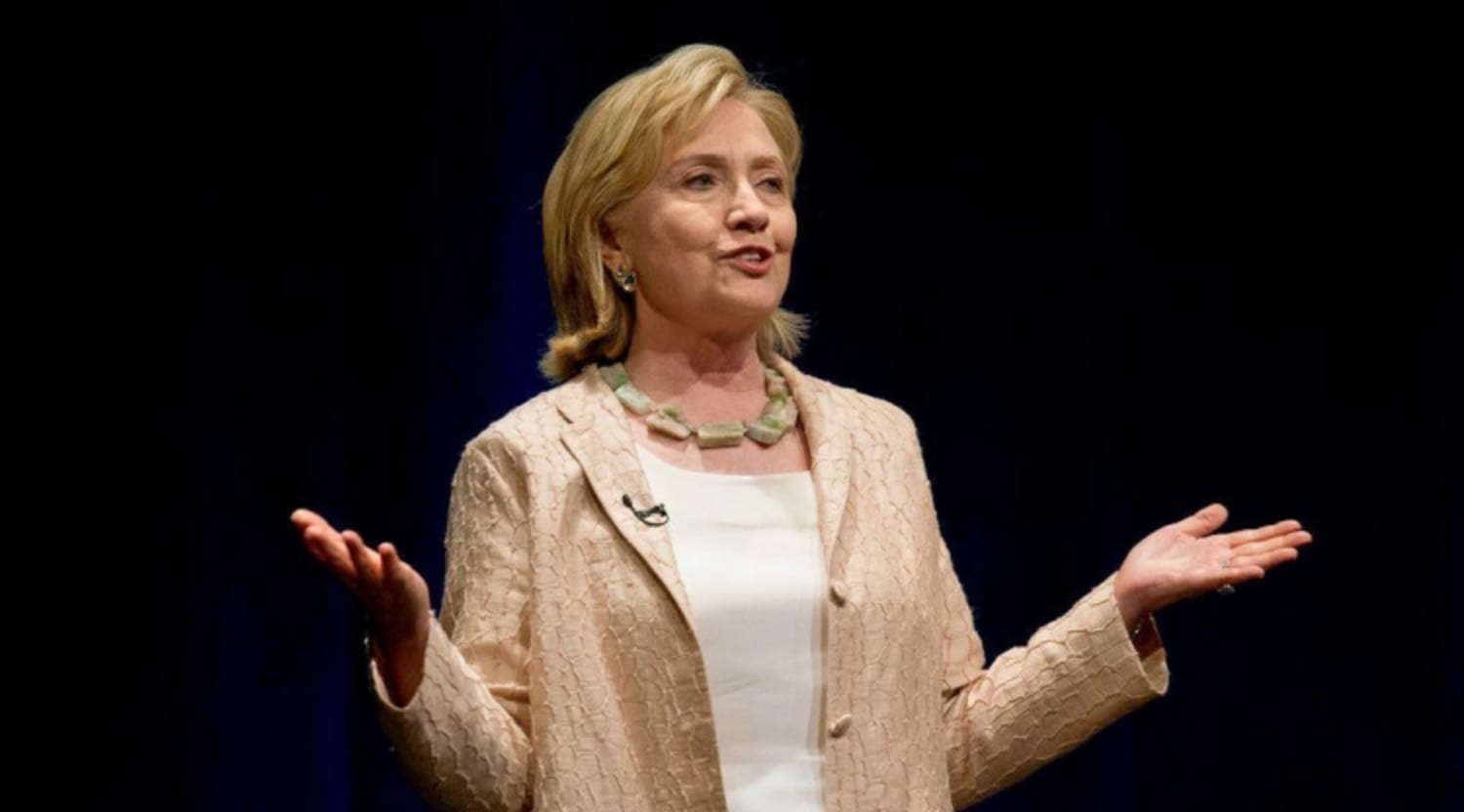 Alamy
Hillary Clinton Tickets
Hillary Clinton Tickets
Following the end of her 2016 bid for the presidency, Hillary Clinton has toured the country on a regular basis to discuss her long career in politics, law and advocacy. Some tours are scheduled to promote her two books, It Takes a Village and What Happened. You can catch the entire conversation live while she is on tour.
It Takes a Village
Born in 1947, Hillary Clinton grew up in the middle-class home of Park Ridge, Illinois. After graduating from Wellesley College and Yale Law School, she became a practicing lawyer and legal counsel in the 1970s and 1980s, serving as a member of the impeachment inquiry during the Watergate scandal. She was a founding member of the Arkansas Advocates for Children and Families, the chair of the Legal Services Corporation, an ardent advocate with the Children's Defense Fund and a partner at Little Rock's Rose Law Firm. While serving as the first lady of Arkansas, she made children's and women's welfare a signature issue. This passion for family issues continued after her husband was elected president in 1992. She became a key advocate for health care affordability and expansion, both in the failed health care reform effort of 1993 and the successful creation of the Children's Health Insurance Program, which expanded access to more than 8 million children across the nation. One of her most memorable moments was her 1995 speech at the UN Fourth World Conference on Women in which she declared, "Human rights are women's rights, and women's rights are human rights for all." Following the end of Bill Clinton's second term as president, she was elected as the first female senator of New York in 2000, from which she advocated on behalf of first responders and the citizens of New York City after 9/11. Though she failed in her bid to secure the 2008 Democrat nomination for president, Clinton served four years as the US Secretary of State under Barack Obama. In 2016, she became the first female candidate to secure a major party nomination for the presidency.
Where can I purchase Hillary Clinton tickets?
If you are interested in attending a speaking engagement, then you can purchase tickets to the Hillary Clinton tour at StubHub, the world's leading online marketplace for sports games, concerts, theater and other events.
Where is Hillary Clinton appearing?
Hillary Clinton regularly speaks in venues across the United States. For the remainder of 2019, she will appear at the Revolution Hall in Portland, the Congregation Emanu-El in San Francisco and the Wilshire Ebell Theatre in Los Angeles.
Does Hillary Clinton tour with guest speakers?
Hillary Clinton does frequently appear with special guests, the most prominent of which are her husband and former President Bill Clinton and her daughter Chelsea Clinton. She also sometimes appears with an assortment of actors, politicians and other special guests. She may have an interviewer with her on stage to guide the conversation.
What can I expect from the Hillary Clinton speaking tour?
Hillary Clinton will speak about her life, her political career and her deeply held beliefs, sometimes with pictures accompanying the conversation. Audience members may get the opportunity to ask her questions at the end of the show or to participate in a book signing. If you are unsure about specific policies such as age restrictions or dress code, then you should check with the venue.
How long does a single speaking engagement last?
The running time may last anywhere between one and two hours depending on how the event is structured.
Which speakers are similar to Hillary Clinton?
If you enjoy hearing about the career and politics of Hillary Clinton in person, then you could check out speaking engagements from her husband, the 42nd President of the United States, Bill Clinton. If you are interested in the perspective of another former first lady, then you might want to attend a speaking engagement with Michelle Obama.
Back to Top
Epic events and incredible deals straight to your inbox.