There aren't any Events on the horizon right now.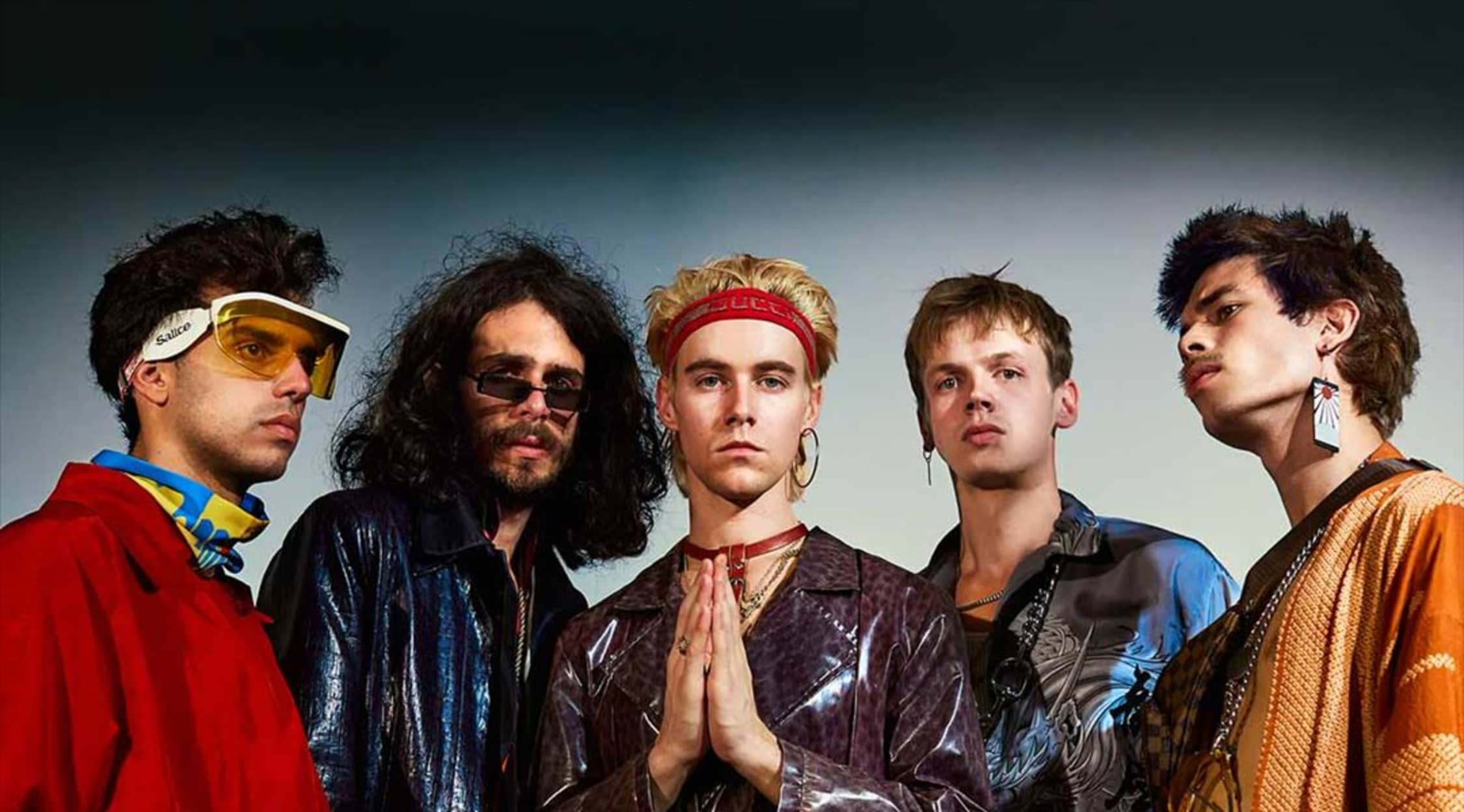 Rovi
HMLTD Tickets
An alternative indie rock band, HMLTD used to go by the name of Happy Meal Limited. They have been described in the UK's music press as an in-your-face, sad-glam band that is an individualistic pop art collective. The band's image certainly lives up to this styling, since the members look like they could be such diverse individuals as circus performers, whacked-out medical doctors or S&M enthusiasts, despite their carefully crafted colour coordination when on stage. There's certainly a hint or two of the 1980s, with a New Romantic chic that appears to have been fused with the crew of a pirate ship. Think of Adam and the Ants, had they been given a makeover by the Cure.
HMLTD's style
With a unique visual look, it is important to say that style is very much at the forefront of HMLTD's approach to popular music. Providing a pulsating indie rock driven backbeat, the band's outlook is one very much based on personalised visual identity. It is knowing. It is clever. And it is very much drawn from the DIY punk ethic, despite the New Romantic overtones. Henry Spychalski, the frontman and lead singer, has gone on record as saying that the look is designed to challenge the band's audiences. Just like the punk era of the mid-1970s, Spychalski's approach is to provoke a reaction. And the group don't care whether it is one of revulsion or enthusiastic fandom.
HMLTD's music
With band members drawn from all over Europe, HMLTD play a style of indie rock that is reminiscent of groups The Knife or Fat White Family. A good many of the songs they perform are upbeat. Many of the riffs HMLTD produce come courtesy of Duke, the band's guitarist from Paris, who is noted for his fondness for silver nail polish. The drummer is named Achilleas and comes from Athens. Along with Spychalski, there is another guitarist by the name of James, a bassist named Nico, and Zac, who plays keyboards
HMLTD's first single was entitled "Stained". Like the band's on-stage appearance, it is deceptively simple when it starts, sounding nothing more outlandish than late 1970s glam rock. It soon descends into a polemic thrash-out, with ever greater levels of distortion that would satisfy even Radiohead's rockier fans. Another single release, which was called "To the Door", followed in 2017. Both songs were given promotional videos, which reinforced the songs' wild appeal.
The band toured the UK during the early part of 2017, including a date at Scala in London, one of the capital's top venues. They have been booked for a string of festival appearances and aim to take their style and music to as wide an audience as possible.
Similar to HMLTD
Search at StubHub for bands such as Fat White Family or Cabbage.
Back to Top
Epic events and incredible deals straight to your inbox.