There aren't any Events on the horizon right now.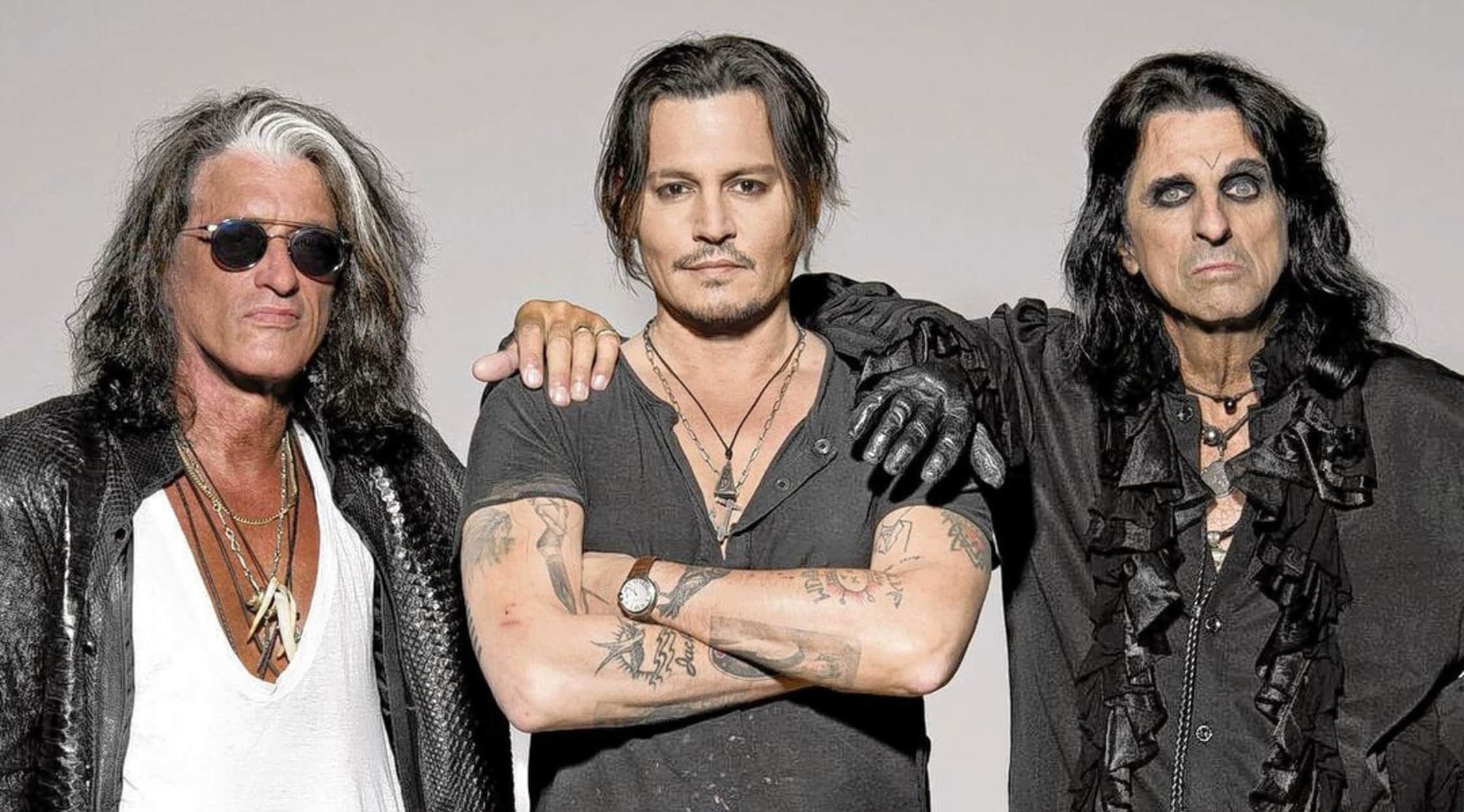 Rovi
Hollywood Vampires Tickets
Hollywood Vampires Tickets
Once upon a time, a small bar in Hollywood was home to some of the greatest feats of drinking that have ever been accomplished. The band Hollywood Vampires honors the legends who have passed with cover songs and tribute performances. Alice Cooper, Johnny Depp and Joe Perry tour together once a year in memory of the way things used to be. In short, Hollywood Vampires shows feature celebrity faces and well-known songs from another era.
The Vampires Live
Back in the '70s, Alice Cooper formed a drinking club known as the Hollywood Vampires. Members included Keith Moon, Ringo Starr, John Lennon and other great musicians and celebrities. The club engaged in great amounts of drinking, debauchery and generally merry making. Unfortunately, nothing can last forever; many of the original Vampires passed due to the effects of their excessive lifestyle. In 2015, Cooper decided to form a band to honor the memory of both the good times and the bad. Johnny Depp and Joe Perry of Aerosmith quickly joined the cause, and the Hollywood Vampires rose again. The band released an album called Hollywood Vampires in 2015 and another album titled Rise in 2019.
Where can I buy Hollywood Vampires tickets?
Grab tickets to Hollywood Vampires concerts at StubHub as soon as the next tour is announced.
How often does Hollywood Vampires tour?
Hollywood Vampires is a celebrity band, and the individual members have their own action-packed schedules. Even so, they've made time for at least one tour every year since the band's inception in 2015. The 2019 tour lasted through the month of May and included stops in Las Vegas and California. The 2020 tour hasn't yet been announced, but fans remain hopeful for another round of nostalgic and soulful performances.
Who are the members of Hollywood Vampires?
The Hollywood Vampires band was formed in 2015 to honor the members of a '70s drinking club of the same name. Alice Cooper formed both the drinking club and the band; the other two founding members include Johnny Depp and Joe Perry. All three members play guitar and contribute backing or lead vocals to specific songs. This supergroup also features an extensive list of touring and recording musicians; the current lineup includes Glen Sobel, Tommy Henriksen, Chris Wyse and Buck Jonson.
What kind of music does Hollywood Vampires play?
Hollywood Vampires plays a wide array of traditional rock and roll; both hit singles and lesser-known tracks are honored by these talented musicians. All of the performances feature a bit of Alice Cooper's traditionally heavy-hitting musical style, but most of the songs are faithfully recreated in an attempt to honor the original performers.
What are Hollywood Vampires concerts like?
Hollywood Vampires is a memorial group, so concerts tend to have a solemn and nostalgic air. Still, the artists are there to celebrate life, and the party quickly starts with Cooper and Perry's classic high-energy guitar riffs. Johnny Depp plays keyboard or guitar depending on the song, and all three members sing their favorite pieces. Fans are treated to a wide array of melodies by the legends who have passed; new life is respectfully breathed into these songs by artists who knew and miss the creators.
What songs are usually on the Hollywood Vampires setlist?
One of Hollywood Vampires' most popular tracks is "Heros." The song was originally performed by David Bowie and is currently sung by Johnny Depp. Other common setlist tracks include "As Bad as I Am," "Who's Laughing Now" and "My Drunk Dead Friends." If an encore is requested, there's a good chance Alice Cooper will perform his immortal classic "School's Out."
What are some of Hollywood Vampires most notable performances?
Hollywood Vampires debuted at the Roxy Theater in West Hollywood in 2015. The group also gave a notable performance at the Grammy Award Ceremony in 2016. A 2019 appearance on Jimmy Kimmel Live! brought the Hollywood Vampires to late-night television where it shared its music and cause with the entire country.
Back to Top