There aren't any Events on the horizon right now.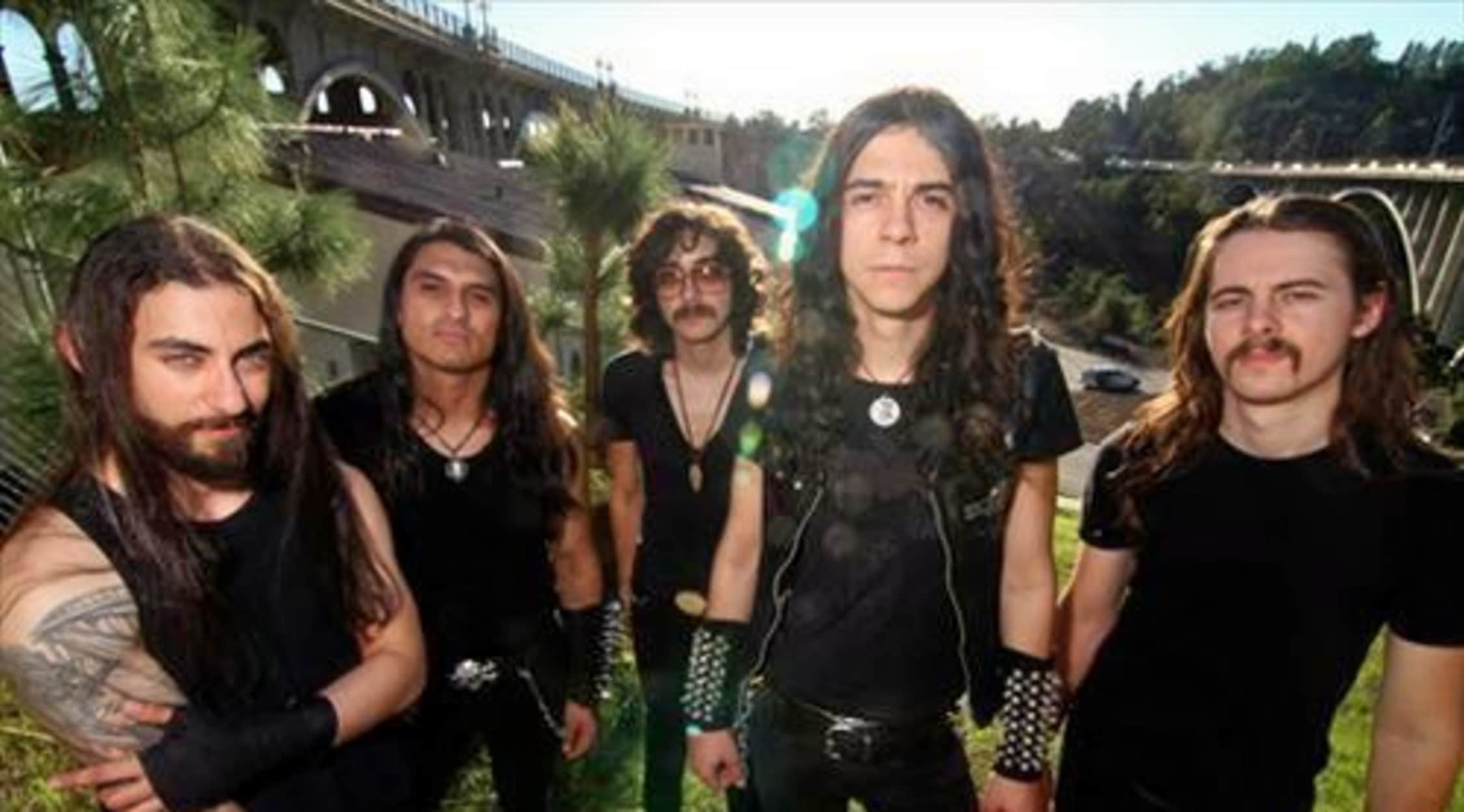 Rovi
Holy Grail Tickets
Holy Grail Tickets
Get ready for some intense heavy metal music that will have you up on your feet, screaming and cheering along with your favorite songs! Holy Grail combines all of the flavor of death metal with the catchy tunes of classic heavy metal music! You won't be able to keep your eyes or ears off of the stage when you come to a live performance featuring Holy Grail! They have been rocking audiences all over the country for years, and now they're coming to a town near you! Don't miss out! Buy your concert tickets from StubHub today, and be there for every exciting moment!
Holy Grail
Holy Grail first formed in 2008 by singer James Paul Luna, guitarist James J. LaRue, drummer Tyler Meahl and ex-members of White Wizard. The band was originally called Sorcerer, but before they released their first extended play, they changed the band's name to Holy Grail. They recruited bassist Eric Harris of Skelentonwitch, who was later replaced by bassist Blake Mount, and guitarist Eli Santana to round out their sound. They got right to work recording and creating original music. They released their first EP, Improper Burial, in 2009 and went on to release their first full-length album, Crisis in Utopia in 2010. Both records received critical acclaim and they soon amassed a large following of devoted fans. They began touring heavily in North America and the UK, supporting bands like 3 Inches of Blood and Saviours. In 2011, the band began its first headlining tour that included support from Cauldron. They released their second EP, Season's Bleedings, and in 2013, they released their second full-length album Ride the Void. Don't miss a second of this impressive heavy metal band! Buy your Holy Grail tickets from StubHub today!
Rock Tickets
There's nothing quite like seeing your favorite rock star perform his greatest hits as you stand amongst cheering fans, singing at the top of their lungs! And when you buy your rock tickets from StubHub, you will get the chance to experience all of this and much more! StubHub always has the best tickets to the hottest shows in the country, and you won't want to miss a moment! Buy your tickets from StubHub today!
Holy Grail Tour Dates
This dynamic and talented group of musicians has been cultivating their sound for many years. It is a mix between old-school metal and modern breakdowns. They include powerful power-metal vocals and retro heavy metal rhythms. Holy Grail is a one-of-a-kind band that has captured the attention of heavy metal fans across the country! Don't miss your chance to be there for every exciting concert! They are currently touring with their latest album, Ride the Void, which promises to be electrifying in a live setting! Don't miss out! Check StubHub for all of the latest information about Holy Grail, and snag some tickets to an upcoming show!
Holy Grail Concert Tour
If you're looking for a great night of heavy metal music that will have you begging for more, then come down to your local concert venue and see Holy Grail in concert! Buy your rock tickets from StubHub, and find out why music fans can't get enough of this amazing band!
Back to Top