There aren't any Events on the horizon right now.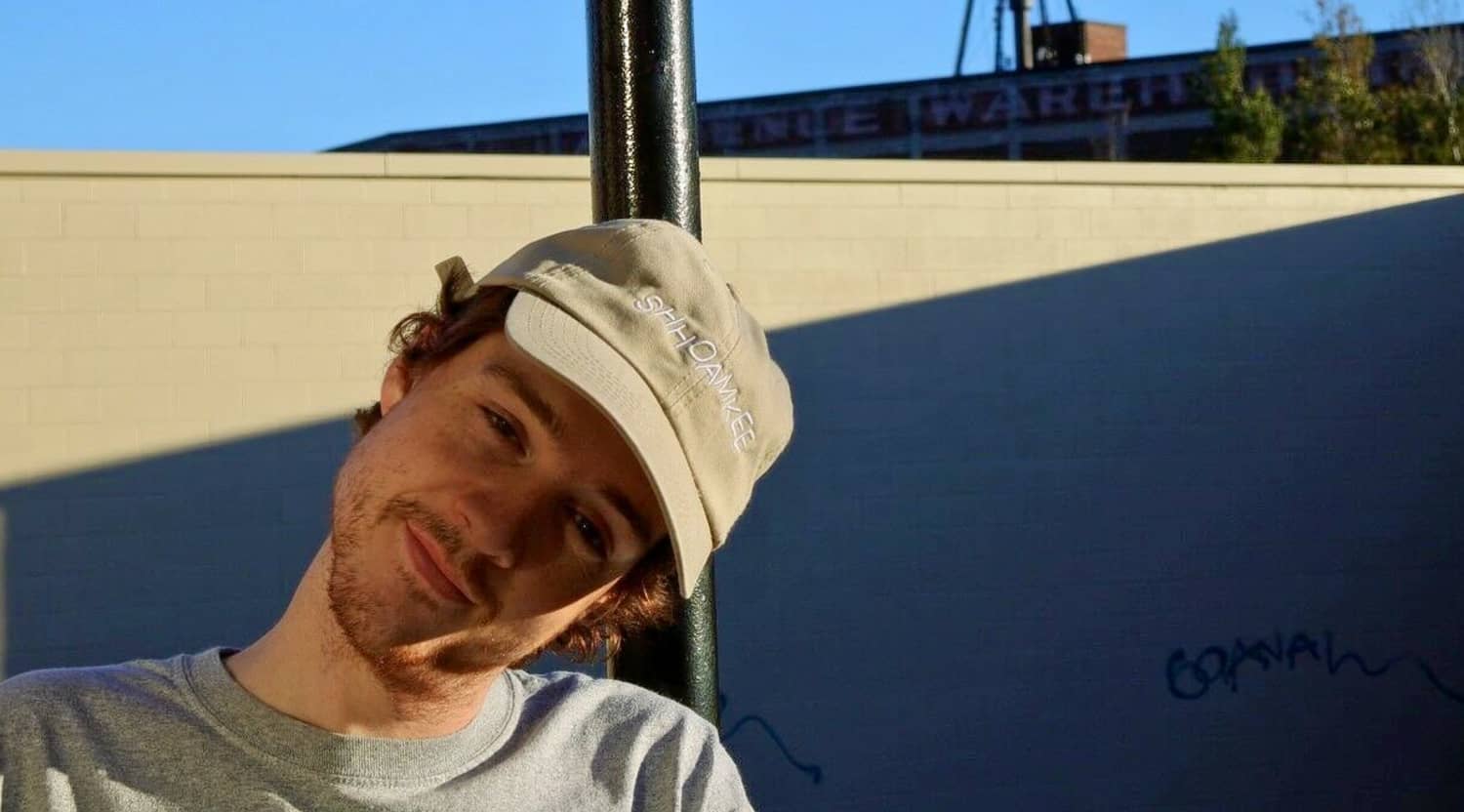 Rovi
Homeshake Tickets
Homeshake Tickets
Peter Sagar is a singer and songwriter from Montreal with a passion for stoner jams and fun audio effects. He started the solo project Homeshake in 2012, and in 2014, he left his other touring obligations behind to focus completely on his artistic works. Homeshake songs entrance listeners with mellow vibes, witty remarks and the sweet croon of Sagar's voice. The average Homeshake performance is relaxing yet thoroughly entertaining, and Sagar has developed a devoted fanbase that brings a welcoming sense of community to every show.
Shaking Things Up From Home
Peter Sagar, the mind and talent behind Homeshake, used to be a backup performer for fellow Canadian artist Mac DeMarco. But after growing tired of the backup life, he left the international scene and returned to his home studio. Sagar immediately cooked up a handful of quirky albums that set him apart from the rest of the indie and lo-fi scene. From his first 2013 release of The Homeshake Tape to his recent 2019 project titled Helium, Homeshake has consistently brought a funky sense of creativity and humor to the musical world.
Where can I buy Homeshake tickets?
When you're looking for a relaxing yet ironic evening jam session, grab yourself some Homeshake tickets at StubHub. You can easily search for the artist you want to see and purchase tickets safely and securely by downloading the StubHub app on your smartphone or by going to stubhub.com on your desktop computer.
How often does Homeshake perform?
Homeshake tours consistently in both the United States and Canada. He used to travel internationally during the MacDemarco days, but his current travels have kept him comfortably close to home. The Homeshake 2019 tour schedule ends in late summer with several stops along the West Coast, and you can look for him in California, Oregon and Washington on his way back up to Canada.
What kind of music does Homeshake produce?
Homeshake mixes indie style with modern digital techniques to create an off-the-wall blend that doesn't sound like anyone else. He heavily edits his vocals, incorporates fun sound effects and slaps thick filters on everything. His lyrics discuss relationships, modern life, touring and the general trials of an artist. Peter Sagar clearly has ironic intentions behind his songs, but it's hard to find a clear message other than amusement and in-the-moment enjoyment. Regardless of the intention, the result is soulful modern art that the listener can truly relate to.
What are Homeshake concerts usually like?
Homeshake concerts are a relaxing change of pace from the standard energy of modern electronic music. The setlist that Homeshake played at Primavera Sound 2019 in Barcelona included mellow tracks like "Love Is Only a Feeling" and "Give It to Me." Listeners enjoy chilled samples, delicate guitar riffs and amusing in-the-moment edits of Peter Sagar's vocals. Sagar is usually found touring with backup guitarists and a talented drummer to help bring his calm energy to the audience. Even large Homeshake shows still have that laid-back bedroom production kind of vibe.
What are some of Homeshake's most popular albums and tracks?
Homeshake has an eclectic music selection, and every fan likes something different. His 2017 album, Fresh Air, has been streamed millions of times, but many fans feel like the 2015 album, Midnight Snack, is truly his best work. His popular tracks include "Every Single Thing" and "Love Is Only a Feeling," but "Give It to Me" is the clear popular favorite.
Who are some artists that are similar to Homeshake?
Homeshake makes intriguing indie music with a mellow vibe. Fans of this artist might also enjoy the work of Jerry Paper or Mild High Club. And of course, after touring with Mac DeMarco for years, it's no surprise that the two artists share a few stylistic similarities.
Back to Top
Epic events and incredible deals straight to your inbox.