We didn't find any Events nearby, but here's what's happening in other cities.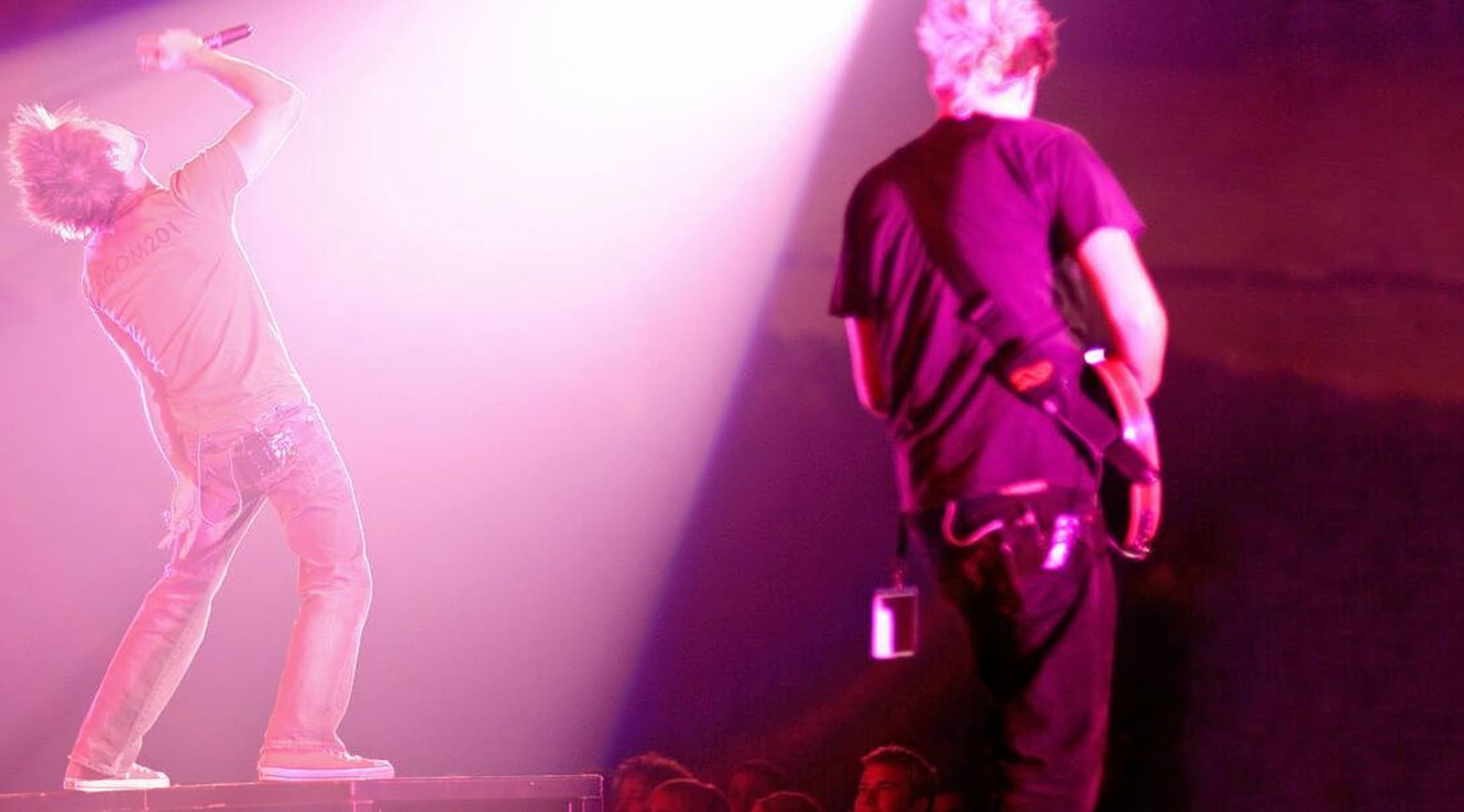 Alamy
Hoobastank Tickets
Hoobastank Tickets
Come and experience the awesomeness of this popular alternative rock band live, in concert! Hoobastank came on the seen during the 90s post-grunge era of rock, and stood out from the crowd with their use of a saxophonist. They added their own California-style to their hit tracks, and made a name for themselves in the music business. Today, they are still making chart-topping music and giving their fans what they really want—to see them perform live! Don't miss your chance to witness this great band perform live! Buy your concert tickets from StubHub, and be there for every exciting moment!
Hoobastank
Hoobastank came together in 1994 in Agoura Hills near LA where the members met at a battle of the bands competition. They decided that they wanted to play with each other instead of against each other and recorded They Sure Don't Make Basketball Shorts Like They Used To. They took their new act on the road, performing up and down the California coast. They quickly amassed a devoted following of diehard fans who followed them to performances all over the state. In 2001, the band toured with Incubus and released their self-titled debut. While their first album was well-received by fans and critics alike, it wasn't until the release of 2003's The Reason that their career skyrocketed. The title track hit No. 2 on the Billboard Hot 100, and put the band on the map. Since them, the band has recorded and released five more albums, and has sold millions of albums worldwide. Don't miss your chance to see this amazing group perform in person! Buy your Hoobastank tickets from StubHub now, before they're gone!
Dance and Electronic Music Tickets
Are you ready for a night of music you won't soon forget? Come and hit the dance floor while you're favorite DJ or electronic musician performs their greatest hits and newest tracks live, on stage! When you buy your dance and electronica music tickets from StubHub, you will get the chance to experience all of this and much more! StubHub always has the best tickets for the hottest bands in the country, and you won't want to miss a moment! Buy your tickets from StubHub today!
Hoobastank Tour Dates
Along with playing to sold-out crowds in packed venues across the country, the band has also done a lot of good with their fame. They recorded a song for the Team USA Olympics soundtrack in 2010, and in 2011, they embarked on a tour of Iraq for a USO Road Tour, performing for US military throughout the country. And while they were on the road, helping soldiers keep their mind off of battle, they were working on new music. Don't miss your chance to hear all of their hit music live, in concert! Check StubHub for all of the latest tour dates and information about Hoobastank, and snag some tickets to an upcoming performance!
Hoobastank Concert Tour
If you're looking for a great night of music that encompasses several different genres including post-grunge, alternative rock and even Ska, then look no further than a live performance featuring Hoobastank! They have been making noise in the music business since the early 90s, and they continue to churn out chart-topping hits. Don't miss your chance to see them perform their greatest hits and newest tunes live, in concert! Buy your dance and electronic music tickets from StubHub, and be there for every adrenaline-fueled moment!
Back to Top