There aren't any Events on the horizon right now.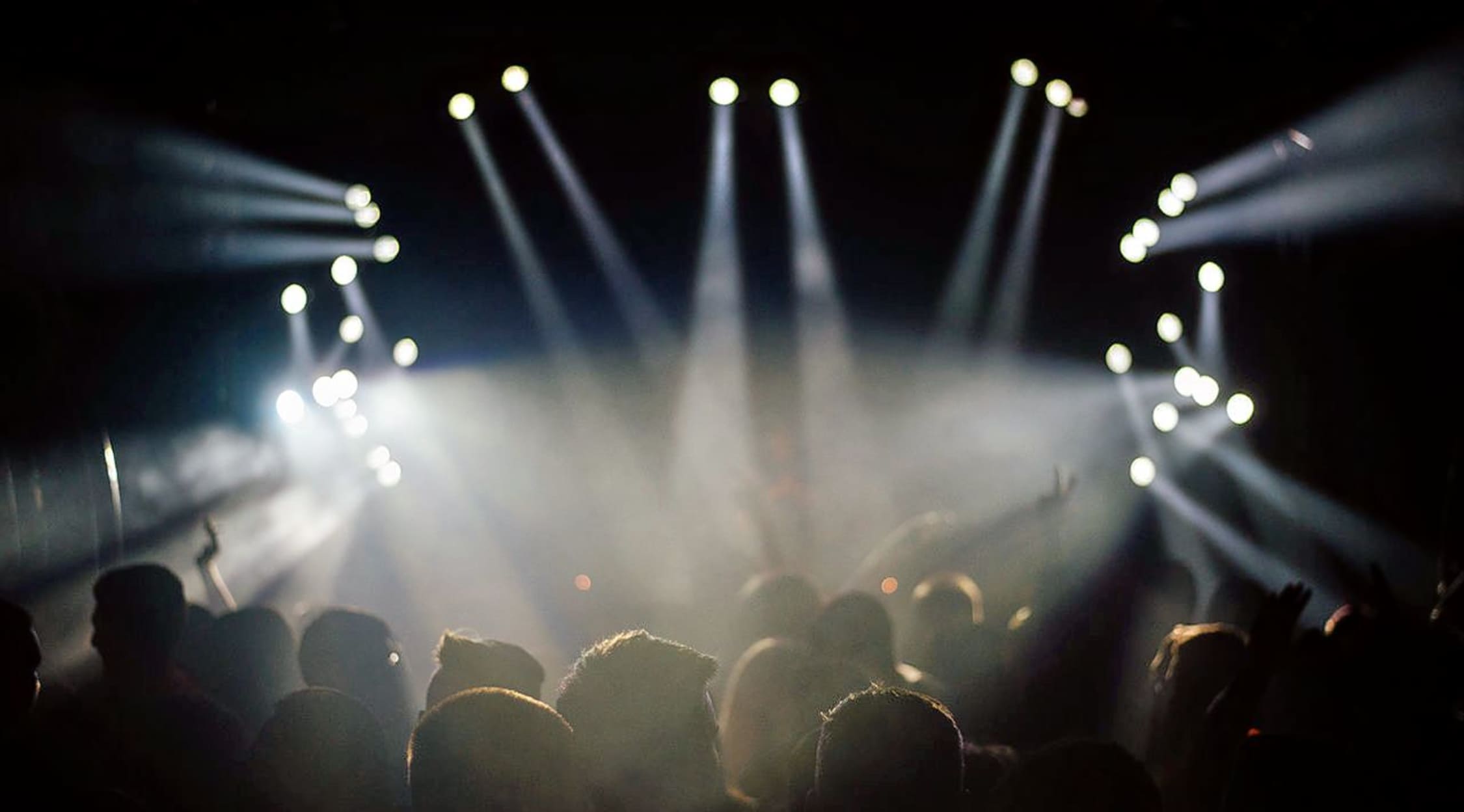 Stocksy
Hot 107.9 Birthday Bash Tickets
Hot 107.9 Birthday Bash Tickets
The Hot 107.9 Birthday Bash has been a staple of the Atlanta music and culture scene for almost 25 years. The event is sponsored and hosted by the radio station 107.9 FM or, as some Atlanta natives might know it, WHTA FM. The station is famed for playing popular urban music and radio hits. Many famous personalities such as Ludacris have started their careers with the station.
One of the Hottest Events in Atlanta
The Hot 107.9 Birthday Bash is usually held in the summer. Music lovers get geared up for one of the most sizzling events of the season. The Birthday Bash is held in an open-air venue in the style of a traditional neighborhood block party. While concerts are going on, attendees can purchase food and swag from local vendors. Interactive displays ensure that there is something for everyone. No fan of hip-hop should miss the opportunity to immerse themselves in the culture and musical history of one of America's great Southern cities.
Where can I buy Hot 107.9 Birthday Bash tickets?
The Hot 107.9 Birthday Bash event is subject to capacity limitations, so buy your tickets at StubHub fast to guarantee yourself a place at one of the hottest festivals in Atlanta. StubHub's secure payment platform is available on computers and mobile devices.
Who played at the most recent Hot 107.9 Birthday Bash?
Last summer's Hot 107.9 Birthday Bash was held at the State Farm Arena. Several major urban music and hip-hop artists gave landmark performances. The Atlanta-based group Migos performed its hit songs "Versace" and "Bando" as well as singles from the group's first mixtape, No Label.
When is the Hot 107.9 Birthday Bash in 2020?
A date hasn't yet been set for the 2020 Hot 107.9 Birthday Bash, but keep checking because tickets sell out fast. Expect tickets to go on sale before March or April as the festival will most likely be in June.
What are some of the most iconic Hot 107.9 Birthday Bash concerts?
The Hot 107.9 Birthday Bash is one of the biggest hip-hop events in the entire country. Megastars like Cardi B, Kanye West and Jay Z have held unforgettable performances at the event. Crowds have gone wild in the past for surprise pop-up performances by famous artists like Wiz Khalifa, who performed one of his signature songs, "We Dem Boyz." Even Ludacris has returned to the station that gave him his start, engaging the audience with crowd-friendly favorites "Shit" and "Same Damn Time." Both established hip-hop and rap artists as well as performers from the up-and-coming generation of urban music appreciate the opportunity to showcase their talent on the Birthday Bash stages.
Who's expected to play at the next Hot 107.9 Birthday Bash?
The Hot 107.9 Birthday Bash always has a planned lineup, but the festival is famous for including surprise performances. Next year's festival is still in the planning stages, so stay tuned to see which artists will be headlining at next year's Birthday Bash.
What attractions will I experience at the Hot 107.9 Birthday Bash concert?
If you arrive at the venue early, you can hang out at the ATL Block Party before the Birthday Bash starts. The ATL Block Party is a free event that's always paired with the Birthday Bash. Listen to up-and-coming artists and start partying early before the main event. Previous ATL Block Party artists have included Fly, Calboy and B. Smith. The Hot 107.9 Birthday Bash isn't just a hip-hop event for teens and young adults; the event is family-friendly, and attendees of all ages are welcome to attend and hear great music.
Back to Top