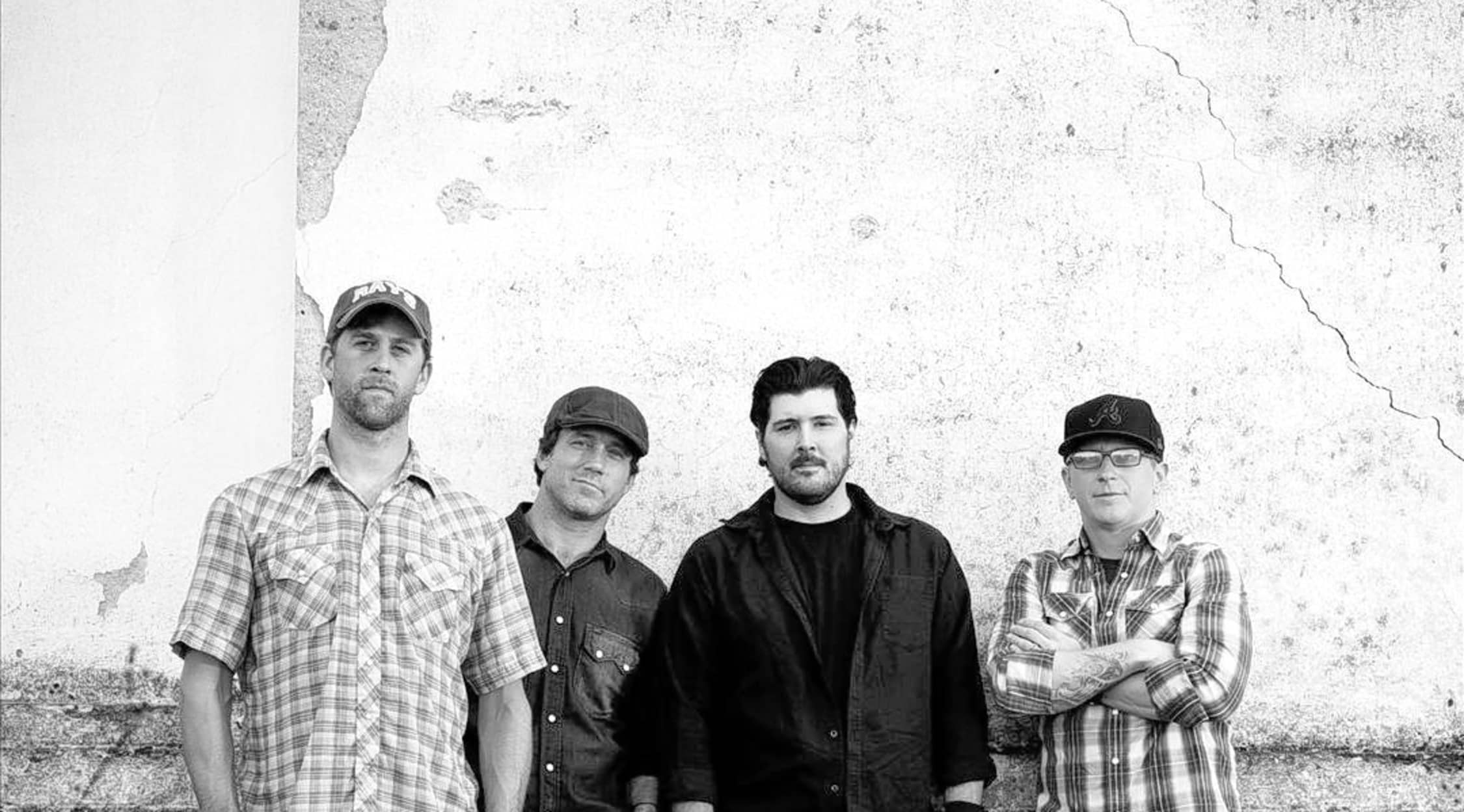 Rovi
Hot Water Music Tickets
Hot Water Music Schedule
Hot Water Music has been characterized as punk rock, post-hardcore and even emo since the band conception in Gainesville, Florida during 1993. After taking two hiatuses since the band hit the scene during the early 1990s, Hot Water Music has been actively touring since 2008 and impressing audiences with its unique punk rock sounds, and fans continue to line up to see the band play live. If you are interested in seeing Hot Water Music play in concert, StubHub offers a great opportunity to find tickets to see Hot Water Music on its next tour. Keep an eye on the schedule to find a show near you.
About Hot Water Music
Hot Water Music started its musical journey after its formation during the 1990s in Florida. The band is made up of the following members: Chuck Ragan, Chris Wollard, Jason Black and George Rebelo. While Hot Water Music started in the early 1990s, the band took a brief break from the project in 1998. This break was after having released EPs and three full-length albums. It was not a long detour before the members brought the band back together and recorded Live at the Hardback. After playing, the band broke up in 2005 after Chuck Ragan decided to leave the band. After disbanding Hot Water Music, Chris Wollard, Jason Black and George Rebelo started a new project entitled, The Draft. Chuck Ragan continued to make music under No Idea Records and Side One Dummy Records. During this break, the members expanded there reach by collaborating on various different side projects, but it was inevitable for the band to reunite.
Hot Water Music reunited in 2007 with Chuck Ragan who had left the band during its last break. The band toured during 2008 and played secret shows in its home town of Gainesville and then took the show on the road to play Orlando before taking off to entertain audiences at sold out shows in the east coast and a festival in Belgium and concerts in Germany. Chicago punk rock fans were excited to see the beloved band, Naked Raygun, play sold out shows with Hot Water Music in 2009. Hot Water Music was easing itself back into playing live shows before playing the Punk Rock Bowling Festival in Las Vegas with NOFX, Against Me and Fucked Up. Following the festival in Las Vegas, the band toured with The Bouncing Souls in Australia. Since reunited, Hot Water Music has been playing shows off and on with short tours. Keep an eye on StubHub to see where they will be playing next.
Hot Water Music Breakthrough
As an early 1990s punk rock band, it was not until the late 1990s that Hot Water Music started to drop studio albums with Fuel for the Hate Game and Forever and Counting in 1997. It was when Hot Water Music released A Flight and a Crash on Epitaph Records in 2001 that the bands' touring started to pick up. Epitaph Records is an independent record label that is run by Brett Gurewitz of Bad Religion that is known for releasing punk rock and pop rock albums. Hot Water Music released two more albums with Epitaph, the New What Next and Caution. It was in 2012, after Hot Water Music disbanded and got back together that it released Exister on Rise Records. Exister was the first album in eight years to be released by Hot Water Music. During its years with Epitaph and Rise Records, Hot Water Music made music videos for the following songs: "Paper Thin," "Remedy," "State of Grace" and "Drag My Body."
Hot Water Music Trivia
According to the band, it got its name from a book by Charles Bukowski entitled, Hot Water Music. The book is a collection of short stories that was published by Black Sparrow Press in 1983. Charles Bukowski was known for writing about drinking, woman and gambling and Hot Water Music is not an exception.
Hot Water Music Live Performance
Hot Water Music puts on a fun punk rock show and often plays with some of the top punk rock bands that vary from the pop punk of The Bouncing Souls to the legendary 80s Chicago punk rock band, Naked Raygun. The musicians that make up Hot Water Music are experienced with a number of years playing music under their belts. The nature of such punk rock shows is that the crowd is often more mature, showing its excitement for seeing Hot Water Music live by nodding heads instead of tearing it up in the pit. During an interview with Self-Titled Magazine, Chris Wollard explained, "I feel like I was talking about it earlier that some of our friends are showing up to shows with their kids and they're not babies. They're punk kids like we were. It's, again, a weird feeling." Depending on the venue, Hot Water Music brings out a wide demographic of punk rock fans.
Back to Top