We didn't find any Events nearby, but here's what's happening in other cities.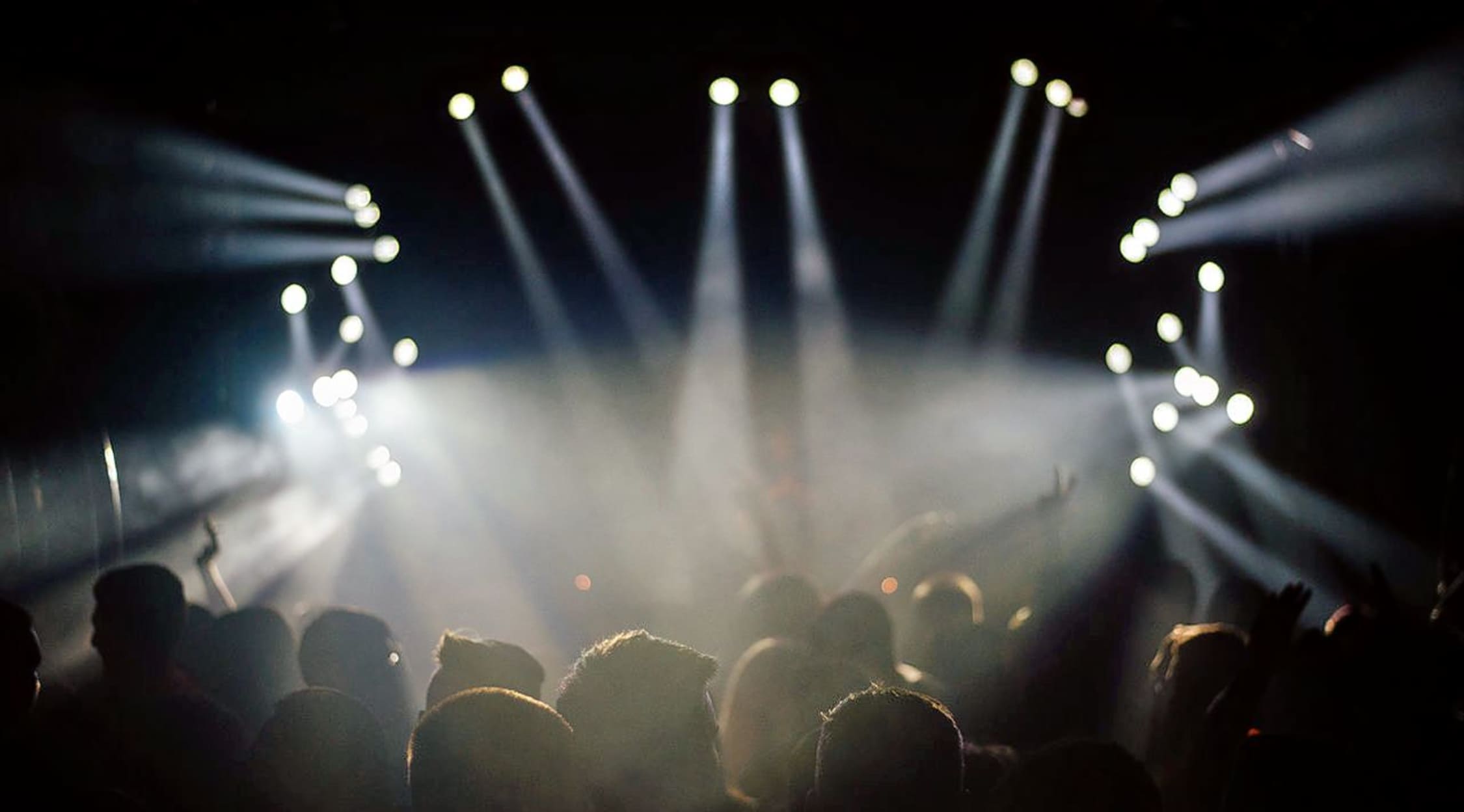 Stocksy
HyperGlow Tickets
Hyperglow – The 2014 Tour
There simply is no better place to take part in the incomparable EDM glow party event that is the hotly anticipated Hyperglow than in Jamaica, New York and Montclair, New Jersey – two of the most dance-friendly cities in the northeast. Jamaica, NY is a large and vibrant area in the borough of Queens in New York City, with a down to earth charm and pedestrian-friendly streets. Montclair, NJ is one of the most eclectic and funky suburbs in the state and nurtures a distinguished community of musicians, artists, and writers. There are few places in the world that would be better suited to the hottest up and coming EDM festival Hyperglow than Jamaica and Montclair. Be sure to grab any and all friends who love to dance and party all night long. There is no way that you want to miss your chance to be in the middle of this exciting new event – get your tickets today!
The incomparable list of places and spaces to go and unique activities to enjoy within Jamaica and Montclair is practically endless. Before you head to the epic party that is Hyperglow, why not take a walk along the diverse and vibrant Jamaica Avenue on a shopping spree for bright and budget-friendly additions to your Hyperglow outfit. If you would prefer to explore the wider wonders of New York City, the Jamaica neighborhood is serviced by the Long Island Railroad and four metro lines for easy access to the rest of the city. If you are attending the Hyperglow event in Montclair, be sure to take a wander through one of the coolest and friendliest downtown cores New Jersey has to offer. You can expand your mind by soaking in the films and exhibits at the Montclair Art Museum, or for a more immediate bodily experience be sure to check out the vegan and meat lover friendly Mesob Ethiopian Restaurant on Bloomfield Avenue. No matter how you spend your time in Montclair or Jamaica, your evening is guaranteed to come alive once you enter the Hyperglow party atmosphere.
About Hyperglow
This year's Hyperglow tour is a serious competitor in the diverse and ever-changing world of EDM and raves, and for good reason. This truly fresh festival idea is fast becoming the biggest touring glow party rave in the United States. It is a truly unique dance tour movement that brings out the highest energy and will be complemented by DJs who will blow your mind, as well as beautiful body painting and totally amazing live art all bathed in the trippiest ultra violet wash that you have ever seen. The inimitable Hyperglow Tour always showcases the very best in dance music skills as well as cutting-edge production and world-class sound systems. This heady combination is setting America aglow one city at a time.
These exciting events are for EDM fans of sixteen years of age and older. They are one hundred percent safe – although alcohol will be sold at these events, there is always a strict wristband policy in effect that will prevent the sale of alcohol to anyone under the legal age. Government issued, non-expired, valid identification is an absolute must for Hyperglow patrons of any age. All alcohol is always served in a carefully enclosed portion of the venue that only party-goers of twenty-one years of age and older may enter. These policies are instituted for maximum party-goer safety, but have never detracted from the fun of a Hyperglow experience.
At every amazing Hyperglow show, there are a stellar team of police detail, licensed security guards, and crowd management. The entire team is carefully trained in safe crowd management and party-goer control and are prepared to help you out whenever needed. This amazing team is dedicated to ensuring that the Hyperglow party is always a good time, and always handles the rare conflict with grace and respect.
Previous Hits
Previous DJs to headline the Hyperglow tours have included MakJ, also known as Mackenzie Johnson, an ex-race car driver who in his teens would discover mixing and received training from none other than the late legendary DJ AM himself. MakJ would tour all over the world and at premier music festivals like Coachella, Euphoria Festival, and BETA.
Another past luminary in the Hyperglow lineup would be Mikey P, another teen DJ sensation hailing from New Jersey, who has released countless amazing remixes and mashups on the Cubase label. He would gain kudos from the great Pauly D and would share the decks with the likes of Afrojack, R3hab, and Danny Avila, to name a few.
DJ Frankie Steel of Radio FG USA has also graced the Hyperglow billing. This hot DJ sensation has been featured by Laidback Luke and the Dark Light Sessions by Fedde Le Grand. This year's Hyperglow lineup may be a total mystery, but EDM fans in the northeast know they can expect only the best from America's biggest dance music tour.
Trivia
If this is your first Hyperglow experience, get ready for the most amazing night of your life. Be sure to don your white and neon clothing and comfortable shoes – or whatever you like, because a strict dress code is not what Hyperglow is all about. Body painting will be going on but don't you worry – it is in a designated area and you will remain paint-free if you so desire. Another key item for any Hyperglow participant is a non-professional camera to capture the night of amazing memories.
The Hyperglow Concert Experience
Prepare yourself to experience the most fun, raucous, and wild thing that happened to electronic dance music since electricity. The hottest EDM party, Hyperglow, is back again for another amazing tour of throbbing bass, scintillating treble, and downright dirty mixing. Encounter the very best in EDM with an amazing lineup of DJs as they spin and glitch their way through the most incredible night of dance music ever. Take your place with hundreds of other EDM lovers and unstoppable dancers for a party experience that is unmatched in America. Enjoy EDM in the way that is was designed to be enjoyed. Don't wait – start planning your Hyperglow experience today!
Back to Top