There aren't any Events on the horizon right now.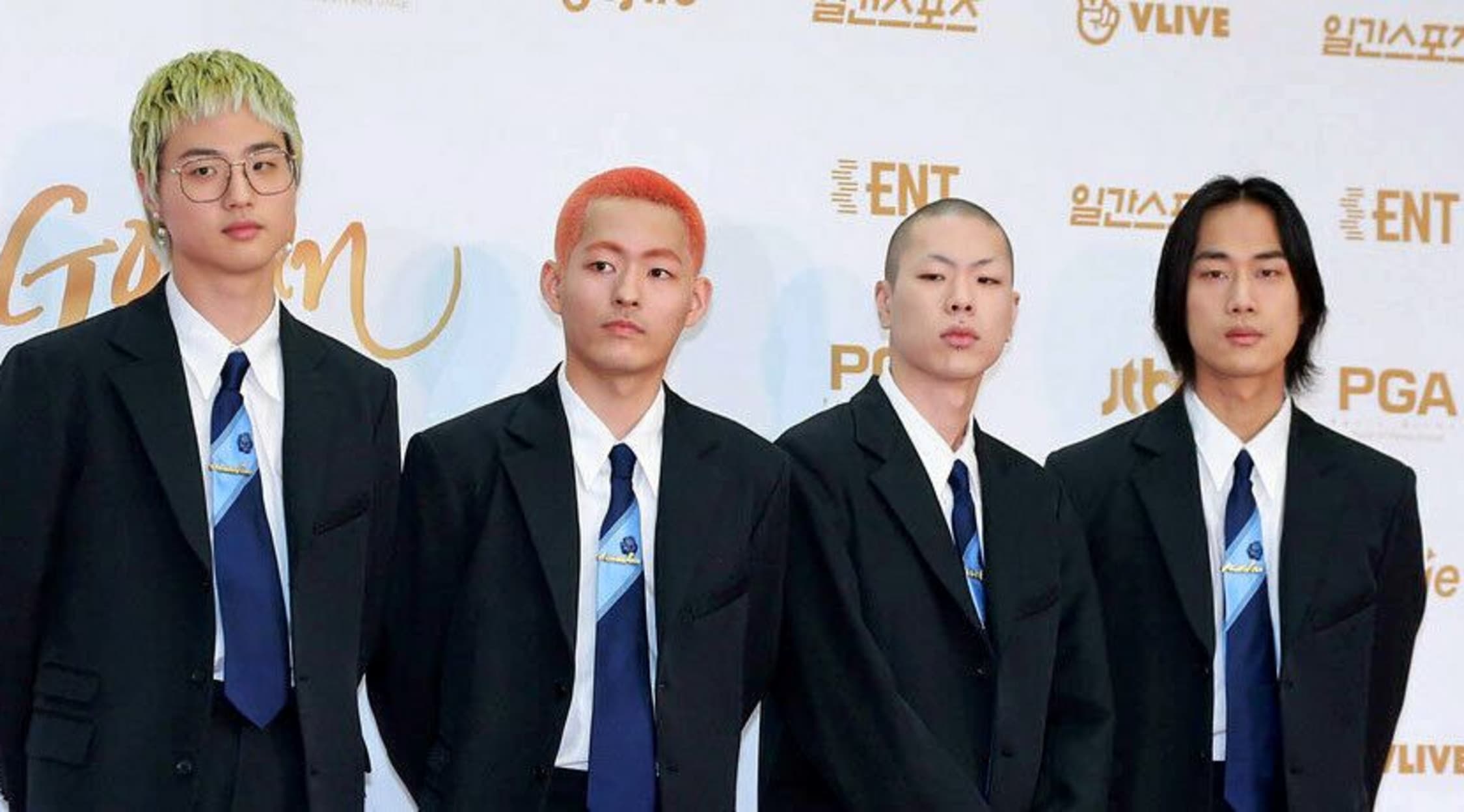 Zuma
Hyukoh Tickets
Hyukoh Tickets
When South Korean singer Oh Hyuk ran away from the education his parents had planned, he must have known that he was destined for success. Hyukoh has toured across the entire world with stops in Hong Kong, Paris, Amsterdam and New York City. The band has gained massive recognition for relatable songs like "Comes and Goes" and "Tomboy." The four talented performers behind Hyukoh continue to release sweet melodies that reach across languages; if Hyukoh keeps it up, there's no telling how far the band will go.
Counting Up to Success
Most of Hyukoh's albums and EPs are named after the band members' ages at the time of release. The band's first EP, 20, was released in 2014 and rose to No. 130 on the Japanese charts. Its next album, 22, hit No. 4 on Billboard's World Chart in 2015; at this point, the band started touring internationally to wild acclaim. Its 2017 studio album 23 hit the World Chart again at No. 6. Hyukoh has received multiple awards and recognition in South Korea. Most recently, the band's single "Tomboy" was declared Song of the Year in 2018 during the 15th Korean Music Awards.
Where can I buy Hyukoh tickets?
The passion in Hyukoh's music is even more apparent when the band plays live. Snag tickets for the next Hyukoh performance at StubHub, the world's largest online ticket marketplace.
What kind of music does Hyukoh play?
Hyukoh traditionally plays indie rock with distinct K-pop influences. Lead singer Oh Hyuk's voice is soft and melodic, and lyrics vary between Korean, English and Mandarin. The band's music quickly shifts between mellow and energetic. Any given song might be melancholy, optimistic or dance-worthy. This music deviates from the modern trends of K-pop and sounds quite similar to American indie music from the early 2000s. Obvious passion and enjoyment are apparent in all of the band's performances; these four musicians are living out their dreams.
What are Hyukoh concerts like?
Hyukoh's stage presence is a major contributing factor to the band's massive popularity with the Korean music scene. Whether the band is playing on a big stage or performing a pop-up event on a local street corner, Hyukoh wows audiences with soulful lyrics and perfectly-played guitar riffs. The band is well known for its members' wild fashion sense; even if Hyukoh looks straight-edge in the tour photos, you can expect the band to show up with strange haircuts, stylish clothes and a don't-care attitude to match.
Is Hyukoh touring in a city near me?
Hyukoh visited the United States in early 2019 with performances in California and at Coachella. The band is currently on tour in Europe; stops include Norway, Sweden, Germany and Belgium. Hyukoh tours consistently and tends to visit the United States at least once a year since 2017.
Who are the members of Hyukoh?
Hyukoh is a four-member band founded by lead singer Oh Hyuk. Hyukoh was originally a solo act; the other three members joined in 2013. Oh plays guitar, sings and writes for the band. Lim Hyun-jae plays lead guitar, Im Dong-geon plays bass and Lee In-woo plays drums.
What are some of Hyukoh's most popular songs?
New listeners of Hyukoh should check out "Comes and Goes" and "Hookah," both of which are from the EP 22. Popular singles include "Wi Ing Wi Ing," released in 2014, and "Tomboy," released in 2017. Hyukoh also released a full-length studio album in 2017 titled 23.
What artists sound similar to Hyukoh?
If Hyukoh has you hooked on Korean indie music, you definitely need to listen to either Tablo or Soyou for similarly melancholy but heartwarming music.
Back to Top
Epic events and incredible deals straight to your inbox.