There aren't any Events on the horizon right now.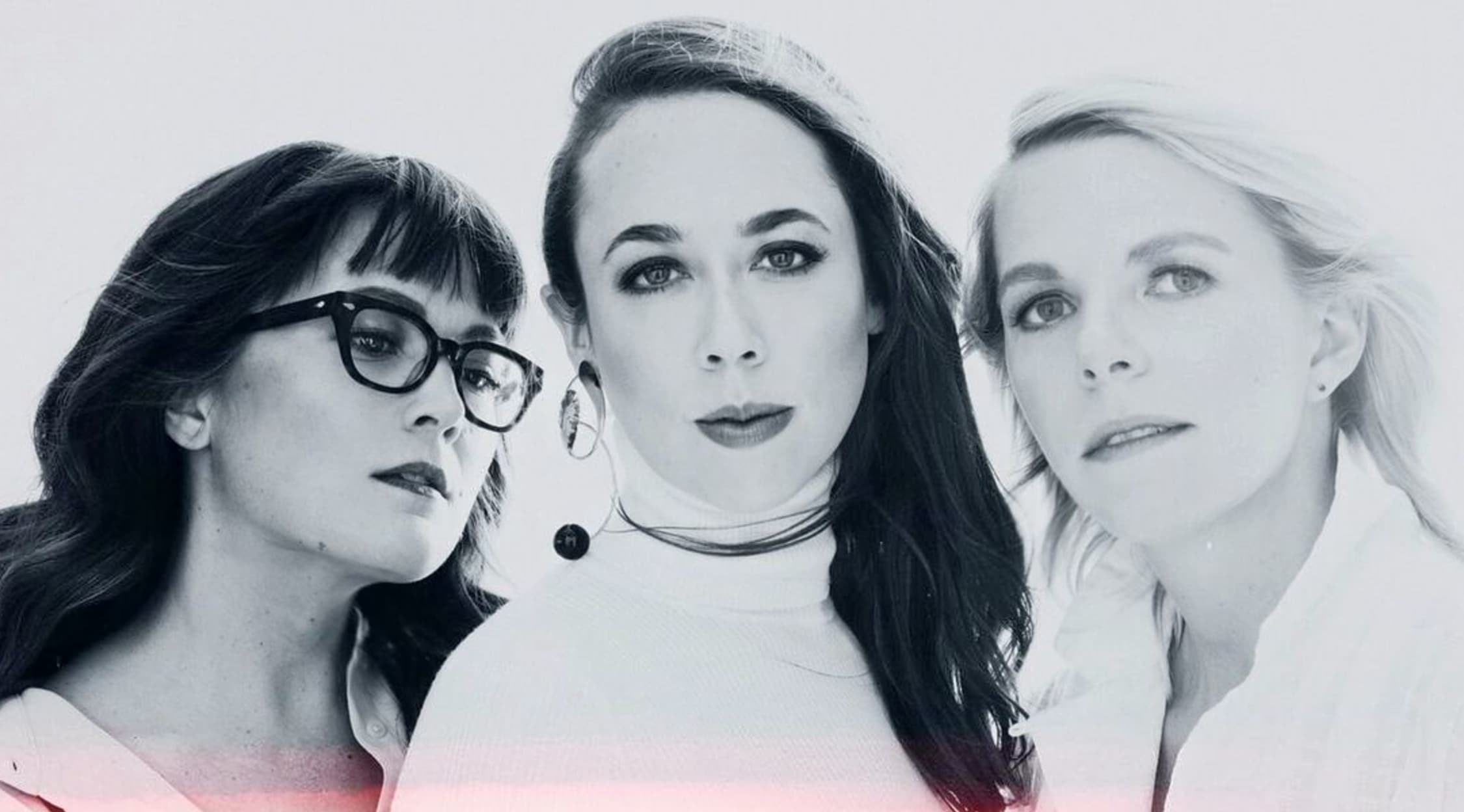 Rovi
I'm With Her Tickets
I'm With Her Tickets
As an up-and-coming alternative bluegrass trio, I'm With Her is an American super-group comprised of Sara Watkins, Sarah Jarosz and Aoife O'Donovan. The group's acoustic performances beautifully merge classical instrumentation with gospel vocals and folk riffs. The project started by chance via a workshop at the Telluride Bluegrass Festival in 2014; soon after, the band played its first official performance at Celtic Connections. Its first single was a blues cover of "Crossing Muddy Waters" by John Hiatt in 2015. I'm With Her reconvened in 2017 to record a full-length album, See You Around, which notably showcased "Hundred Miles" by Gillian Welch and high-quality production by Ethan Johns.
The Music Surrounding I'm With Her
The members of I'm With Her all come from distinguished musical backgrounds with impressive careers in the recording industry. For example, Sara Watkins has released five albums with her Grammy-awarded band, Nickel Creek, and she also has issued three well-received solo releases. Meanwhile, Sarah Jarosz is a musical prodigy known for her independent catalog, which contains 2016's Grammy winners for Best Folk Album (Undercurrent) and Best American Roots Performance ("House of Mercy"). Aoife O'Donovan is also a prolific artist, and she is particularly known for fronting Crooked Still, but her vast repertoire of collaborations includes another folk trio, Sometymes Why, as well as guest appearances with Infamous Stringdusters, Chris Thile, Kate Rusby, Alastair Moock, Yo-Yo Ma and Punch Brothers' Noam Pikelny.
Where can I buy I'm With Her tickets?
I'm With Her tickets are located at StubHub! As today's premier outlet for event management, you can be sure StubHub will always keep up with the latest tour dates and concert news.
What covers are played at I'm With Her concerts?
So far, I'm With Her has covered "Walkin' Back to Georgia" by Jim Croce, "Be My Husband" by Nina Simone, "Hannah Hunt" by Vampire Weekend, "Carey" by Joni Mitchell, "Lord Lead Me On" by Bill Monroe, "Today Is a Bright New Day" by Tom Brosseau, "Long Hot Summer Days" by John Hartford, "Chinky Pin Hill" by Johnny Cash, "Shadow Blues" by Laura Veirs, "It's a Man's Man's Man's World" by James Brown, "Send My Love (to Your New Lover)" by Adele, "Marry Me" by Dolly Parton and "Ring Them Bells" by Bob Dylan.
What other songs are in a typical I'm With Her setlist?
The most commonly played songs at an I'm With Her concert include "Ain't That Fine," "Ryland (Under the Apple Tree)," "Game To Lose," "Overland," "Pangaea," "Waitsfield," "I-89," "Wild One," "Close It Down," "Call My Name" and "Crescent City."
Does I'm With Her play any traditional numbers?
Yes, it frequently performs "Don't You Hear Jerusalem Moan" and "Big Sciota."
Does I'm With Her incorporate solo songs into its performances?
Yes. The band regularly rotates Watkins' "You and Me," "The Ward Accord" and "Invisible." They also perform Jarosz's "Build Me Up from Bones," "Dark Road," "Jacqueline," "Still Life" and "Run Away." O'Donovan tracks commonly featured are "Hornets," "Thursday's Child" and "Captain's Clock."
What instruments do the members of I'm With Her play?
Sara Watkins is a renowned violinist while Sarah Jarosz excels on both banjo and mandolin. Meanwhile, Aoife O'Donovan is an exceptional keyboardist. All three members are also highly respected guitarists.
Which musicians are similar to I'm With Her
Performers with a niche resembling I'm With Her include Andrea von Kampen, Laura Marling, Molly Tuttle, Tift Merrit, Rasputina, The Stray Birds, Dead Horses, The Brother Brothers and The Dead Tongues.
What's the connection between I'm With Her and Hillary Clinton?
Although rumors state otherwise, the relation between the two is purely coincidental. The band actually chose its name in 2015, which was a year before the presidential candidate adopted the moniker as her campaign slogan.
Back to Top