IL TROVATORE - NEW YORK
Il Trovatore - New York Tickets
We didn't find anything nearby, but here's what's happening in other cities.
There aren't any events on the horizon right now.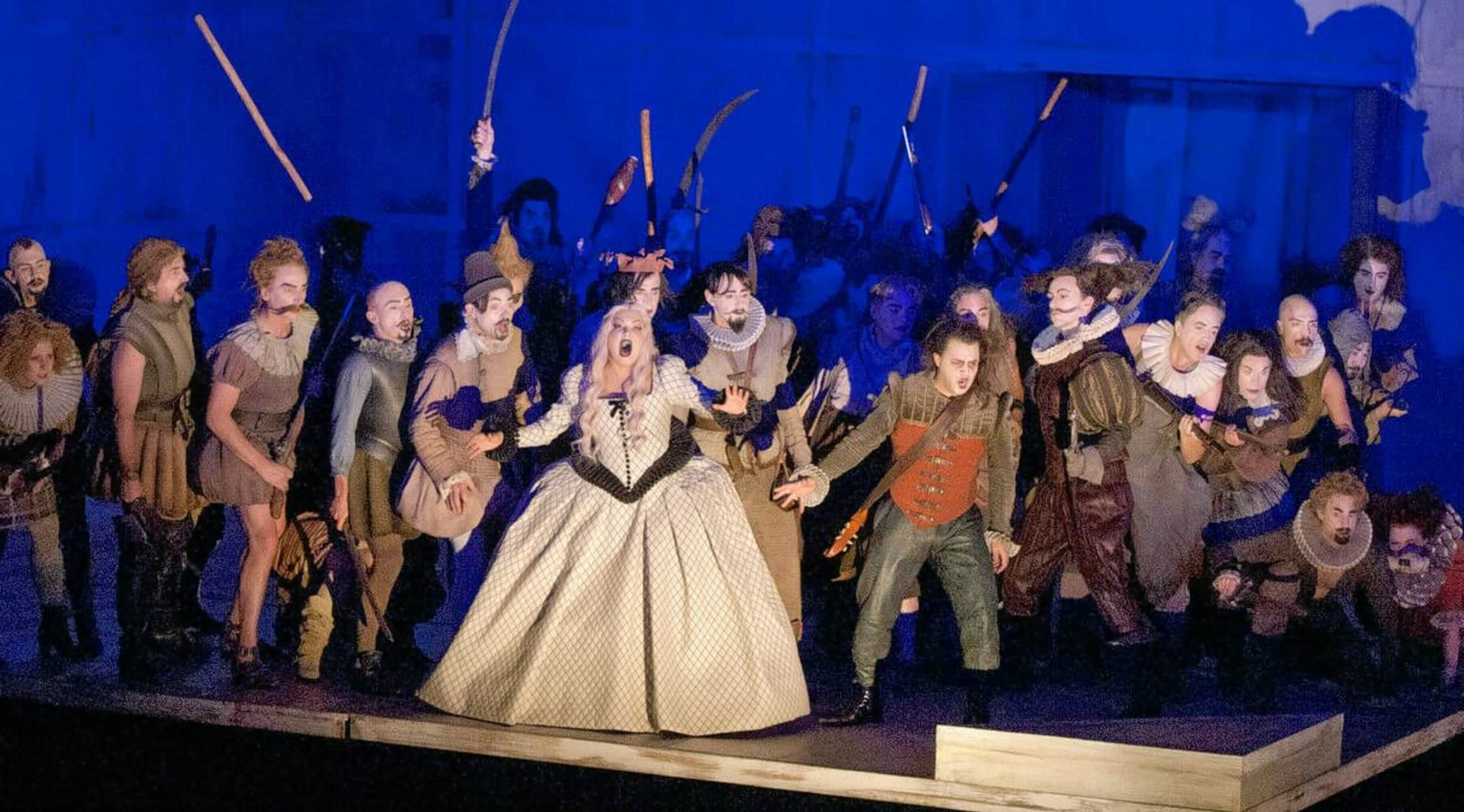 Alamy
Il Trovatore - New York Tickets
Il Trovatore - New York Plot
The tale of jilted lovers ending in violence isn't a new one, but it's one that seems to dominate the plot of some of the most popular episodes of television on today. Everyone loves a juicy story, especially when that story involves a competition for someone's heart. It's a story as old as time, and though there are plenty of examples of this story playing out in popular media today, it should come as no surprise to you that it's remained the basis of various works on the stage for the last hundred years. The medium of the opera may seem outdated to those not familiar with the art form, but there's exactly a show that deals with an instance this scandalous that's going to be heading for a stage near you soon to enjoy! If you're looking for a great evening out at a riveting stage show this weekend, log on to StubHub early and pick up your tickets to see Il Trovatore while you still have the chance! As all good stories begin, Il Trovatore is a story that surrounds a battle for a woman's heart between two men. The woman in question is a lady-in-waiting for the Princess, and the court's music composer is eager to win her heart. Little does he realize that he's not the only one to have wanted to catch this lady's eye, pitting him in a story as old as time as the two men duke it out for the love of another. Whether you've had the chance to see Il Trovatore in person or if this is your first time seeing an opera in person, you're going to be bound to love this hit show that has been a favorite on the stage for well over a century! Don't miss your chance to enjoy Il Trovatore, get your tickets through StubHub to attend today!
Il Trovatore - New York Schedule
Have you been trying to convince your friends that checking out the opera is the way to go when it comes to your weekend plans? Are you having a hard time convincing those around you that the world of the opera really is as exciting as you say it is? Well educate your friends on this classical art form and head out to enjoy Il Trovatore when this show opens next on the stage at the Metropolitan Opera New York in beautiful New York City, New York so that you can all take in a little bit of culture in this weekend when this beloved production takes to a stage next near you. A hit in the theater since it debuted well over a century ago, Il Trovatore remains a classic that fans continue to flock to to enjoy the quality story that's set to music by famed composer Giuseppe Verdi. But whether it's the score that draws you in or the amazing story that's been told on the stage for so many years, you're bound to have an amazing time at the theater that you won't soon forget! So log on to StubHub early while you still have the opportunity so that you don't have to miss out on your chance to purchase tickets to see Il Trovatore on the stage when it opens next near you!
Il Trovatore - New York Cast
The original Italian and French performances of this operatic classic was known for bringing the finest actors of their day to the stage to perform in this show, with talents like Giovanni Guicciardi, Marc Bonnehée, Carlo Baucardé, Louis Guéymard, Emilia Goggi, Adelaide Borghi-Mamo, Rosina Penco Pauline Guéymard-Lauters, Arcangelo Balderi, Prosper Dérivis, Francesca Quadri, Mme Dameron, Giuseppe Bazzoli, Sapin, Raffaele Marconi, Medori, Luigi Fani, Cleophas, and more acting as a part of this popular show. Don't miss out on your great opportunity to share a love of the theater with the people that matter the most to you by heading out with your tickets in hand to see a popular show like Il Trovatore when this performance comes to a stage next near you!
Il Trovatore - New York Author
Find yourself in the middle of one of the finest operas you've ever seen this weekend when you grab your friends and head out to see a popular show on the stage by logging on to StubHub to see what your options are for this weekend's entertainment! With so many exciting shows to choose from, you may find yourself in a bit of a pickle. But if your friends are going to be accompanying you to go and see what the world of the theater has to offer, you have the chance to introduce them to a site like StubHub, making your ticket purchasing easier than ever before! Don't miss this great opportunity to head out and enjoy Il Trovatore on the stage by purchasing your tickets today! This classical four-act masterpiece is the show that would put composer Giuseppe Verdi on the map, giving him the chance to showcase his talents for the theatrical world to hear. Using his score and setting the show to a libretto written in Italy by Salvadore Cammarano, Il Trovatore was a great hit in theaters upon its release. Though many aren't familiar with the story based on the original written work El Trovador that was released in 1836 by Antonio García Gutiérrez, you'll have the opportunity to head out this weekend and see this celebrated show in person while there are still tickets left. Make sure you rush to StubHub to get your tickets so that you can get in on this exciting event before the tickets are completely sold out!
Il Trovatore - New York Trivia
Q: A hit on the stage for over a century, when did audiences first have the chance to experience Il Trovatore on the stage?
A: January 19, 1853.
Q: What venue played host to the hit opera Il Trovatore when it first opened?
A: Il Trovatore first debuted for eager audiences to enjoy at the Teatro Apollo in Rome, Italy.
Back to Top
Epic events and incredible deals straight to your inbox.