There aren't any Events on the horizon right now.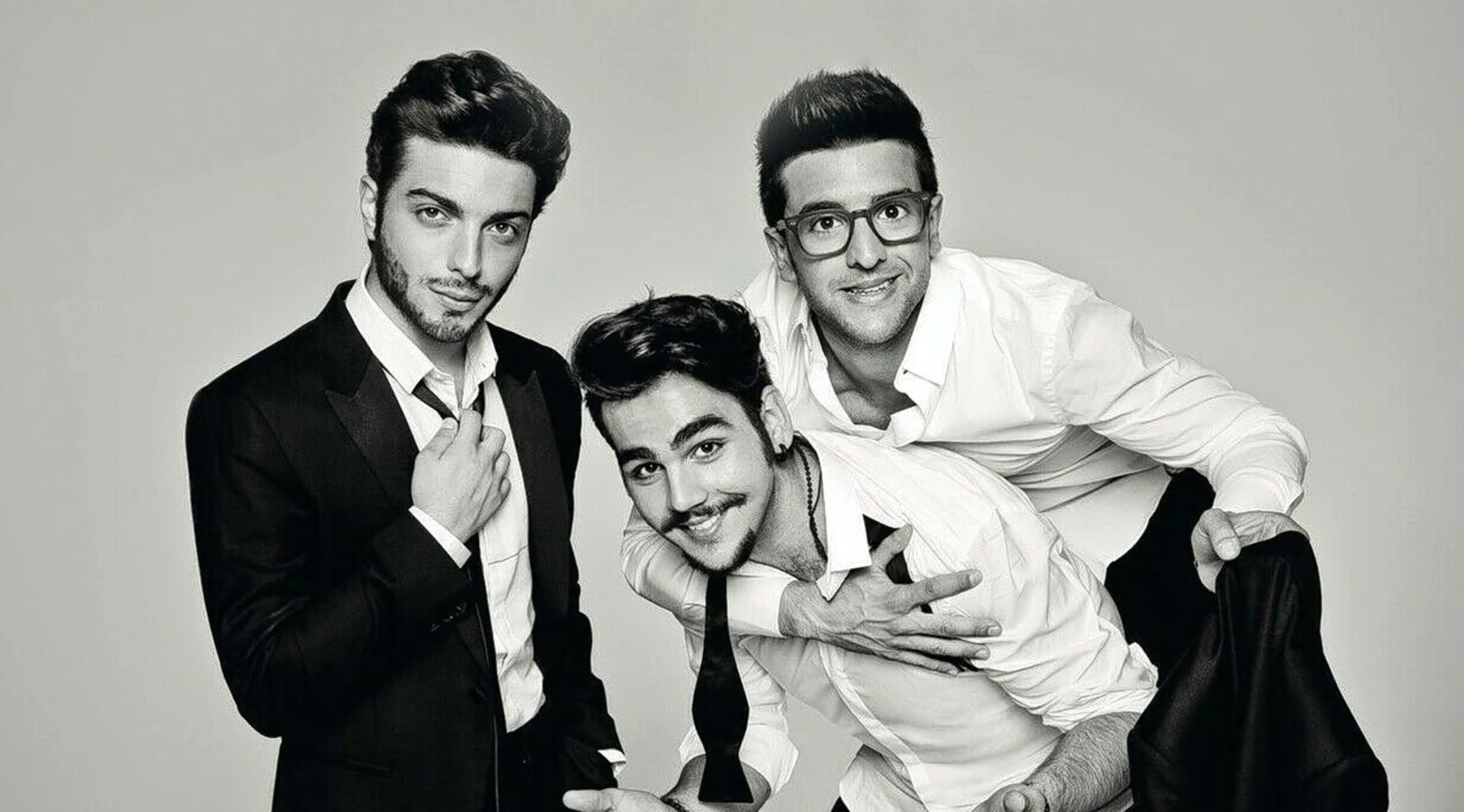 Rovi
Il Volo Tickets
Il Volo Tickets
Effortlessly spanning the skills required for both operatic works and pop tunes, the talent of the three members of Il Volo has brought the band well-deserved success. Its blend of opera, pop and classical symphonic music with some Latin beats has made Il Volo an internationally celebrated group. The band continues to refine its sound as its fanbase grows, and its live concerts attract a range of dedicated supporters that love Il Volo's music.
Ti Lascio Una Canzone
In 2009, teens Ignazio Boschetto, Piero Barone and Gianluca Ginoble individually participated in the Italian talent show Ti lascio una canzone (which translates to "I leave you a song.") Their talents were so evident and complementary that, by the fourth episode, the creator of the show decided to match them together, similar to The Three Tenors, for a performance of "O Sole Mio." That performance put the group on the road to worldwide stardom. After testing out two other names – "I Tre Tenorini" (which translates to "The 3 Little Tenors") and "The Tryo" – the band settled on "Il Volo" (which translates to "The Flight") in 2010. Il Volo's debut, self-titled album, released in 2010, included both Italian classics and original songs. The album's release in the US was promoted during American Idol in 2011 and the first single "O Sole Mio" reached No. 10 on the Billboard 200. Il Volo began its first world tour in 2011 and continued to perform for four years straight. By 2013 the band performed 50 sold-out concerts throughout North and South America.
Where can I buy Il Volo tickets?
Tickets for Il Volo concerts are available at StubHub, the world's largest ticket marketplace.
Who are the members of Il Volo?
Il Volo consists of three musicians in their twenties, previously strangers. Piero Barone, born in 1993 in Sicily, is a spinto tenor and can easily hit the high notes. Ignazio Boschetto, born in 1994 in Emiglia-Romagna, is a lyric tenor who can also sing falsetto. Gianluca Ginoble, born in 1995 in Abruzzo, is a lyric baritone with a wide vocal range. These men were asked to perform together in 2009, and Il Volo was instantly recognized as a power team.
What is a typical setlist for an Il Volo concert?
The group continues to keep a balance between classic Italian and international songs alongside the band's original songs. With a long list of songs to choose from, Il Volo often performs "Il mondo," "L'amore si muove," "La voce del silenzio," "A chi mi dice," "My Way," "She's Always a Woman," "Nessun dorma," "O Sole Mio," "Grande amore," "No puede ser" and "Granada" on stage.
How many albums has Il Volo released?
Il Volo has released a total of nine albums including its 2010 debut Il Volo. Two of the band's albums, Il Volo and Grande Amore, were released in two different versions. Il Volo also released a Christmas album in 2013, Buon Natale.
What are Il Volo's top hits?
The group's debut album Il Volo quickly went platinum and reached the top 10 in the Billboard charts. Following the release of the band's debut, Il Volo was honored as the only Italian representative to be invited to participate in the "We Are the World for Haiti" charity single produced by Quincy Jones.
Has Il Volo won any awards?
In 2011, the band received two Latin Grammy nominations and in 2012, it was asked to join Barbra Streisand on her "Back to Brooklyn" tour. The tour resulted in the single "We Are Love" with Placido Domingo and Eros Ramazzotti. In 2014, Il Volo won Best Latin Pop Album, Artist of the Year, Duo or Group and also El Pulso Social at the Latin Billboard Music Awards. The band's win at 2015's Sanremo Music Festival in Italy resulted in its album, video and single reaching No. 1 on iTunes. It has been nominated for many other awards and counts its 2015 Marcel Bezencon Award win for Grande Amore from the International Press among the band's top achievements.
Back to Top