There aren't any Events on the horizon right now.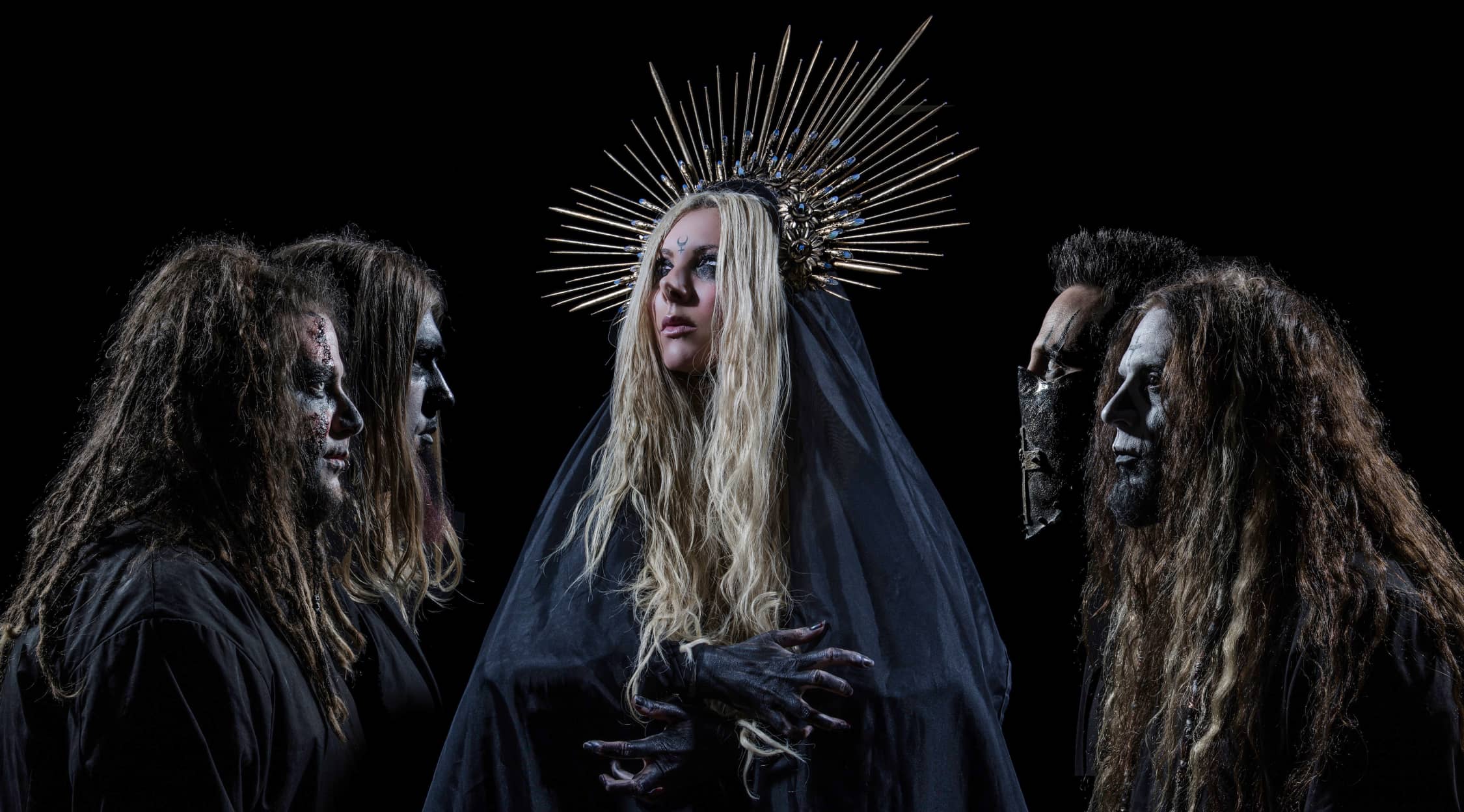 Rovi
In This Moment Tickets
In This Moment Tickets
Melodic heavy metal band In This Moment formed in 2005 and has released six studio albums so far. The band is preparing for the release of its seventh album, which releases in 2019. The hard rock group is led by Maria Brink, who has been voted hottest woman in rock and metal multiple times. As a band, In This Moment was nominated for two Alternative Press Music Awards and one Loudwire Music Award after the release of 2017's Ritual, but the band has yet to win any awards. In This Moment regularly performs in festival lineups, including Ozzfest, Knotfest, the Vans Warped Tour, Carnival of Madness, Rockstar Energy Mayhem Festival, Uproar Festival, Download Festival, Music As A Weapon, Rock On The Range, Aftershock Festival, Rocklahoma, Louder Than Life and Welcome To Rockville.
The Dream
Like many bands that are trying to make it in the music industry, In This Moment's frontwoman Maria Brink moved from Schenectady, NY to Los Angeles in order to find a band to perform with. She met guitarist Chris Howorth, and the duo became the foundation of In This Moment. In 2007 the band released its debut album, Beautiful Tragedy, and their first single of the same name made it onto the Top 40 Active Rock charts. The next year, In This Moment released their follow-up album, The Dream, which was its first record to actually make a debut on the Billboard 200 charts. It peaked at No. 73 and contained a popular cover of Blondie's "Call Me" as one of the album's singles. The band continued to rise with 2010's A Star-Crossed Wasteland with this album peaking at No. 40. Two singles were produced from the album including a duet with Otherwise singer Adrian Patrick titled "The Promise." In This Moment significantly rose with Blood in 2012 when this album peaked at No. 15. In 2014, the group released a live album titled Blood At The Orpheum. "Sick Like Me" was the single that was released ahead of Black Widow in 2014. It signed onto Atlantic Records, which makes this the band's first release on a major label. The album was In This Moment's first to make the top 10, peaking at No. 8. 2017's Ritual is its most recent release, but In This Moment expects its seventh studio album, Mother, to release sometime this summer.
Where can I buy In This Moment tickets?
Tickets for all upcoming In This Moment concerts can be purchased at StubHub.
Will In This Moment tour in 2019?
In This Moment is currently touring. In addition to its regular headlining shows, it will be opening for Five Finger Death Punch and Disturbed this summer.
Who are the members of In This Moment?
In This Moment was formed by singer-pianist Maria Brink and guitarist Chris Howorth, who both remain with the band. Travis Johnson became its bassist in 2010. Rhythm guitarist Randy Weitzel joined in 2011. Drummer Kent Diimmel is the latest addition in 2016.
What can I expect to see at an In This Moment concert?
In This Moment makes its concerts a visual and auditory experience. Maria Brink often has many outfit changes to match the style of the video for many of the band's popular songs. Light effects often enhance the performance. Headbanging can be seen on and off the stage as at many other metal concerts. There are dancers, props, smoke, and lots to look at that create a mood that makes the shows intense and engaging.
What songs are on In This Moment's setlist?
Songs commonly heard on In This Moment's setlist this summer include "River Of Fire," "Adrenalize," "Whore," "Natural Born Sinner," "Big Bad Wolf," "Blood" and a cover of Steve Miller Band's "Fly Like An Eagle." Songs from Mother will likely be added upon its release.
Which festivals will In This Moment perform at in 2019?
In This Moment will be performing at Rock USA Music Festival, Rock Fest, IMPACT Festival, Heavy Montreal and Pain In The Grass.
Back to Top