There aren't any Events on the horizon right now.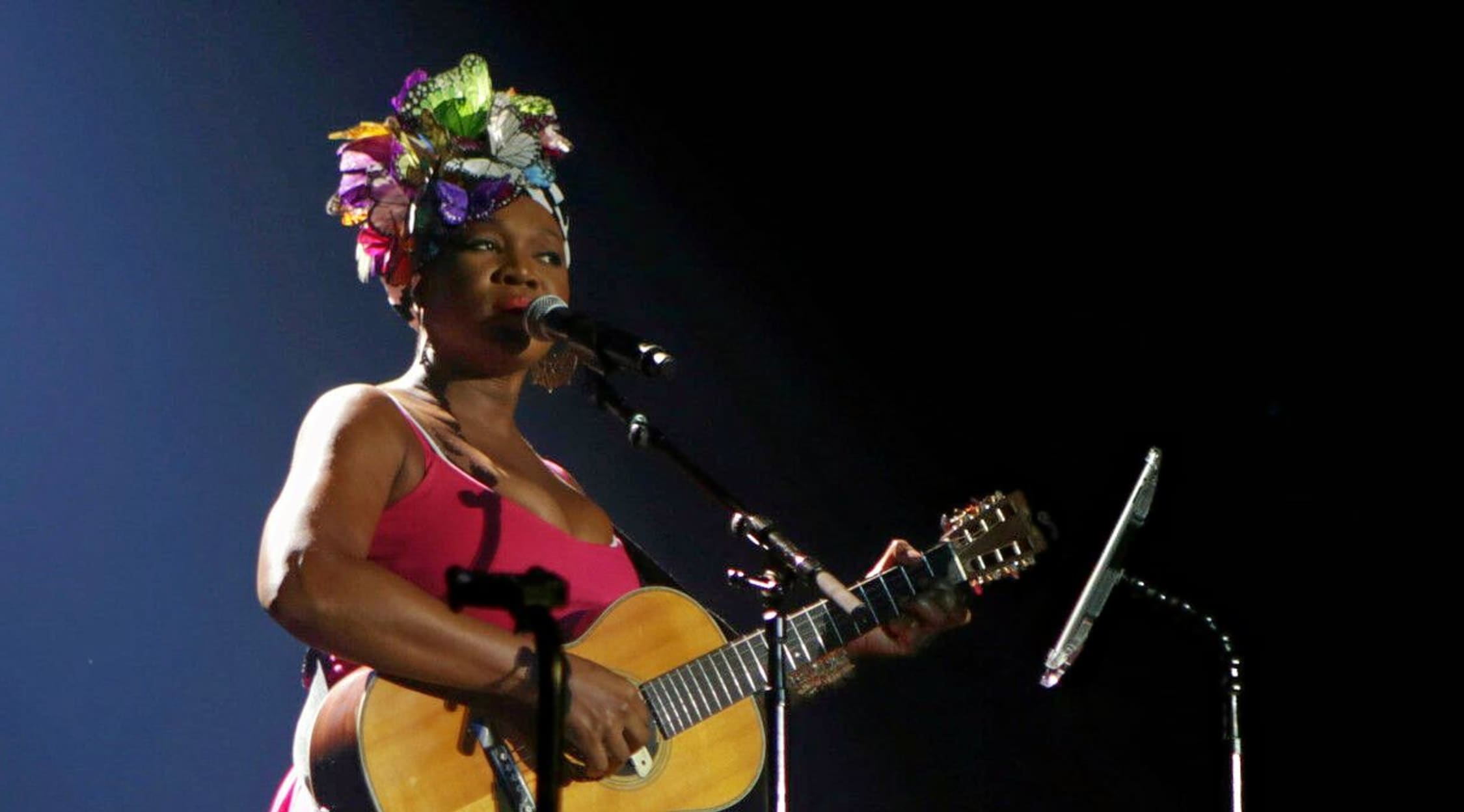 Alamy
India.Arie Tickets
India.Arie Tickets
This neo-soul artist took the music industry by surprise. India.Arie is perhaps best-known for her unique and delicate voice bringing soul music to life. Digging into her music reveals a wealth of depth within the artist's lyrics. Her songs have been produced by some of the country's leading talents, with a characteristic style that shows itself in her lyrics and style. India.Arie has sold 10 million albums worldwide, including 3.3 million in the United States, and she has been nominated 21 times for Grammy Awards, winning four.
Testimony to Acoustic Soul
India Arie Simpson gave the R&B/neo-soul industry a clear definition of Acoustic Soul with her first album, released in 2001. Acoustic music is what defines the artist, and her soul music is supported by a group of terrific background singers. Her lyrics are known for their poetic cadence and meaningful rhymes. Don't overlook her percussive groove, for when the crowd least expects it, India shakes things up and adds even more rhythm to her "rhythm and blues." She followed up her first album with Voyage to India in 2002, Testimony Vol. 1 in 2006, Testimony Vol. 2 in 2009, Songversation in 2013, Christmas with Friends in 2015 and Worthy in 2019.
Where can I buy India.Arie tickets?
You can find India.Arie tickets at StubHub, the world's largest ticket marketplace. All of your India.Arie concert ticket purchases are backed up by the FanProtect guarantee when you buy at StubHub's website or through the mobile app.
With which artists has India.Arie performed?
India.Arie has collaborated with a number of musically prominent artists. "A Time to Love" was rewritten and recorded by Stevie Wonder and India.Arie. The two look deep into the injustices of society and ask the world if it has time for love. Singer-rapper Akon worked with India Arie on the hit title "I Am Not My Hair." The song demonstrates India's comfort and struggle in growing up with Afro-textured hair.
What songs can you expect to hear at an India.Arie concert?
India.Arie has a long list of hits that are fan favorites during each live performance. You can expect songs from her initial debut along with later singles like "Heart of the Matter" and "Can I Walk with You." "Ready for Love," "Strength, Courage and Wisdom," "Purify Me," "Just Do You," "The Truth," "Brown Skin" and "Break the Shell" are also frequently part of her setlist.
Where can I see an India.Arie concert?
The artist is focused on touring the US as part of the Worthy Tour in 2019, and at some of her performances, she is joined by fellow artists Major and Raheem DaVaughn. You can see India.Arie's tour at the Dell Music Center in Philadelphia, Penn., Cain Park in Cleveland Heights, Ohio, the Mountain Winery of Saratoga, Calif., Crest Theatre in Sacramento, Calif., The Novo of Los Angeles, Calif., the Chandler Center for the Arts in Chandler, Ariz., or Humphreys Concerts By the Bay of San Diego, Calif.
What can you expect from an India.Arie concert?
The performer's work with industry composers helps to make her stage performances expressive and compelling. From symphonic orchestrations to simple guitar solos, every note and stanza is filled with neo-soul inspiration. The artist encourages the audience to participate with her; she'll guide her fans deeper into her lyrics and music. The result is a better understanding of each performance and a life-long memory to retain.
What awards has India.Arie won?
India.Arie has received four Grammy Awards in total. She was nominated 21 times. She won the Grammys for Best Pop Collaboration with Vocals in 2011, Best Urban/Alternative Performance in 2003 and 2010 and Best R&B Album in 2003.
Back to Top