There aren't any Events on the horizon right now.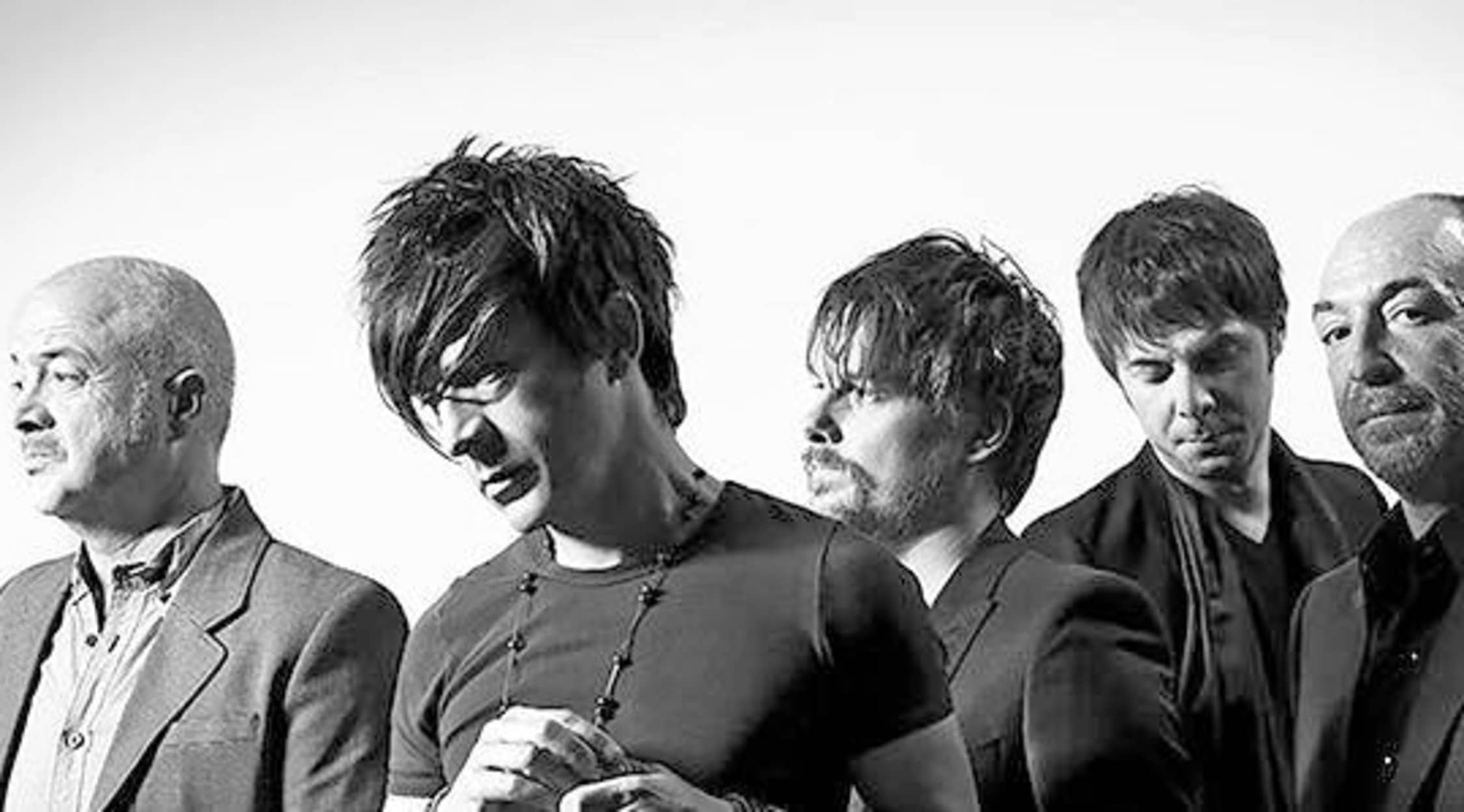 Rovi
Indochine Tickets
Indochine tour dates
Don't miss your chance to see Indochine! The French pop and new wave band is on the road once again with a series of live tour dates. After success in the 1980s with hit songs like "L'Aventurier" and "Canary Bay," Indochine released several critically acclaimed albums in the 90s. The band returned to stardom with their 2002 album, Paradize. Having sold over ten million albums and singles, the group is recognized as one of the best selling French bands of all time.
Indochine's formation
Formed in Paris in 1981, Indochine was founded by a pair of Frenchman, Nicola Sirkis (who sang and played guitar, synthesizer and harmonica) and guitarist Dominique Nicolas. The group soon gained saxophonist Dimitri Bodianski, who was the cousin of one of Nicola's friends, as well as Sirkis' twin brother, Stéphane, on drums. Their first concert -- performed at the Paris cafe Le Rose Bonbon in September 1981 -- earned them a record contract with a professional label.
After going on tour with the group Taxi Girl, Indochine released their first studio album, L'Aventurier, in 1982, followed up by Le Peril Jaune the next year. Their third record, 3, earned them widespread success. They sold over 800,000 copies of 3, finding popularity with not only a French audience but listeners throughout Europe. Notably, French music legend Serge Gainsbourg directed the video for the single "Tes Yeux Noirs."
Indochina's return to stardom
By 1988, Bodianski had left the group for family reasons. Indochine continued on as a trio, releasing Le Baiser in 1990, then Un Jour dans Notre Vie and Wax at three-year intervals. However, Stéphane Sirkis' sudden death in 1999 left his brother alone in the group (Nicolas had departed the band by that point as well). Sirkis decided to carry on, and in August 1999, Indochine made a major comeback on the French music scene with the new album Danceteria.
Indochine's 2002 album Paradize -- a more rock-oriented album than anything the band had done before -- welcomed guest artists like Gerard Manset, Jean-Louis Murat, Mickey 3Ds and Camille Laurens. Their efforts were honored with Best Pop/Rock Album of the Year at the annual Victoires de la Musique Awards. Indochine has continued releasing music, with 2005's Alice & June (a modern take on Lewis Carroll's Alice in Wonderland), as well as La République des Meteors in 2009, Black City Parade in 2013, and their newest effort, 2017's 13.
To celebrate their 25th anniversary the band played a concert mysteriously dubbed "06/06/06." The show was taped at the Hanoi Opera in Vietnam with a fifty-piece orchestra on June 6 and 7, 2006; the event was later released as a commemorative set.
Similar artists to Indochine
Get your Indochina tickets now and check out similar acts like The Cure and Duran Duran.
Back to Top
Epic events and incredible deals straight to your inbox.