There aren't any Events on the horizon right now.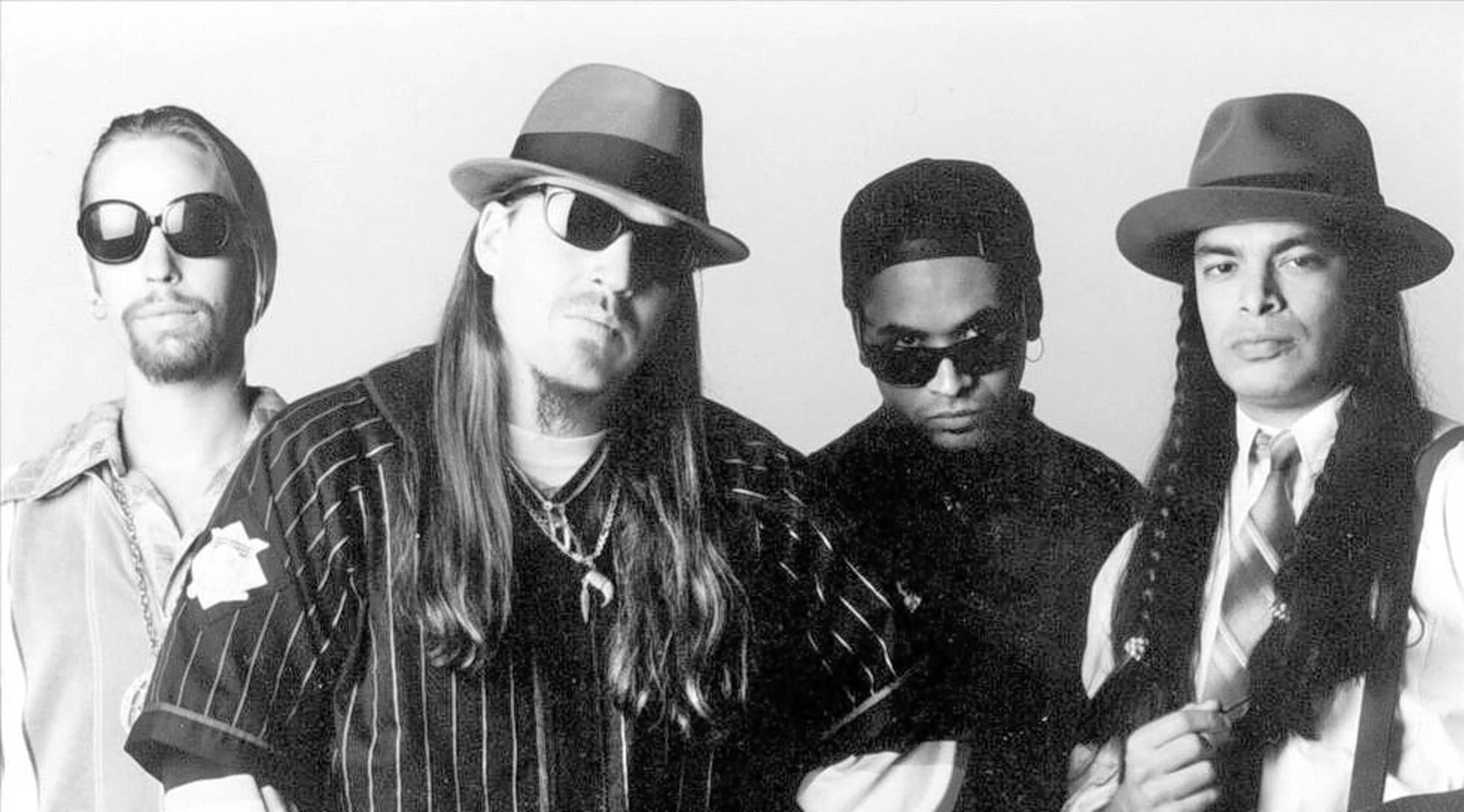 Rovi
Infectious Grooves Tickets
Get Infected by Infectious Grooves
Infectious Grooves is the successor to popular metal band Suicidal Tendencies. This band defies stereotypes, combining goofy humor with great sound and awesome lyrics for an experience heavy metal fans will never forget.
Schedule
Infectious Grooves regularly tours throughout the United States. They usually start in California and take it from there. Follow them to find out where they're playing next, so you don't miss out. Every concert is packed with energetic beats, lots of laughs and a great time for fans. Infectious Grooves combines old and new songs in each show to get fans of all ages excited.
Trivia
Infectious Grooves is no stranger to integrating members of other bands into performances. The original band featured members from Metallica, Jane's Addiction and other bands, and when drummer Stephen Perkins left, the band approached David Silveria of Korn fame to replace him. Infectious Grooves also enjoys covering other bands' songs, as seen on their 1993 promo CD, which featured covers of "Immigrant Song" by Led Zeppelin and "Fame" by David Bowie. Shortly before this CD was released, Infectious Grooves lent its talent to the 1992 movie "Encino Man," where it played the prom band.
Band/Singer
Infectious Grooves began as the successor to edgy, moody and controversial band, Suicidal Tendencies. For awhile, the band broke up, and frontman Mike Muir left to form his own band. He originally joined forces with Suicidal Tendencies bassist Robert Trujillo, as well as a couple of former members of other heavy metal bands. Most notably, the band included Adam Siegel of Excel on guitar and Jane's Addiction drummer Stephen Perkins. Over the years, there have been several changes in membership. Most notably, Stephen Perkins is no longer with the band.
Breakthrough
Infectious Grooves consistently built on the popularity that two of its members already created via Suicidal Tendencies. Throughout the 1990s, the band released four studio albums, all of which were met with excitement and demand for more. Their debut album also featured vocals by Ozzy Ozbourne. Osbourne's talents helped launch the album to near the top of charts. Within a year, it was only a few spots shy of the top 100.
Hit Albums
Infectious Grooves dominated the early 1990s, when it had three major hit albums. 1991 saw the release of "The Plague that Makes Your Body Move...It's the Infectious Grooves." In 1993, the band followed up with two hit albums, "Sarsippius' Ark" and "The Great Infectious Cover-Up."

Infectious Groove also released five compilation albums during the millennium and beyond that included their own tracks as well as tracks from other, similar bands. In 1999, it released three albums: "Friends and Family, Vol 1," "Cyck Miko" and "Mas Borracho." It followed these successes up with 2001's "Friends and Family, Vol 2." Several years later, Infectious Grooves released the very popular "Year of the Cycos."
Show Experience
It may be hard to believe, but Infectious Grooves' live shows bring even more energy and excitement than their albums do. Even if you've got up and danced to their songs for years, you're missing out on the ultimate fan experience if you don't catch them live.
Shows are often in large venues with plenty of room to move around, yell, sing and dance. Fans with Infectious Grooves tickets are usually supercharged by each others' excitement and eagerly sing along or dance to lyrics. This makes for a one-of-a-kind experience that can't be beat, so make sure you see Infectious Grooves next time they are in town.
Back to Top