There aren't any Events on the horizon right now.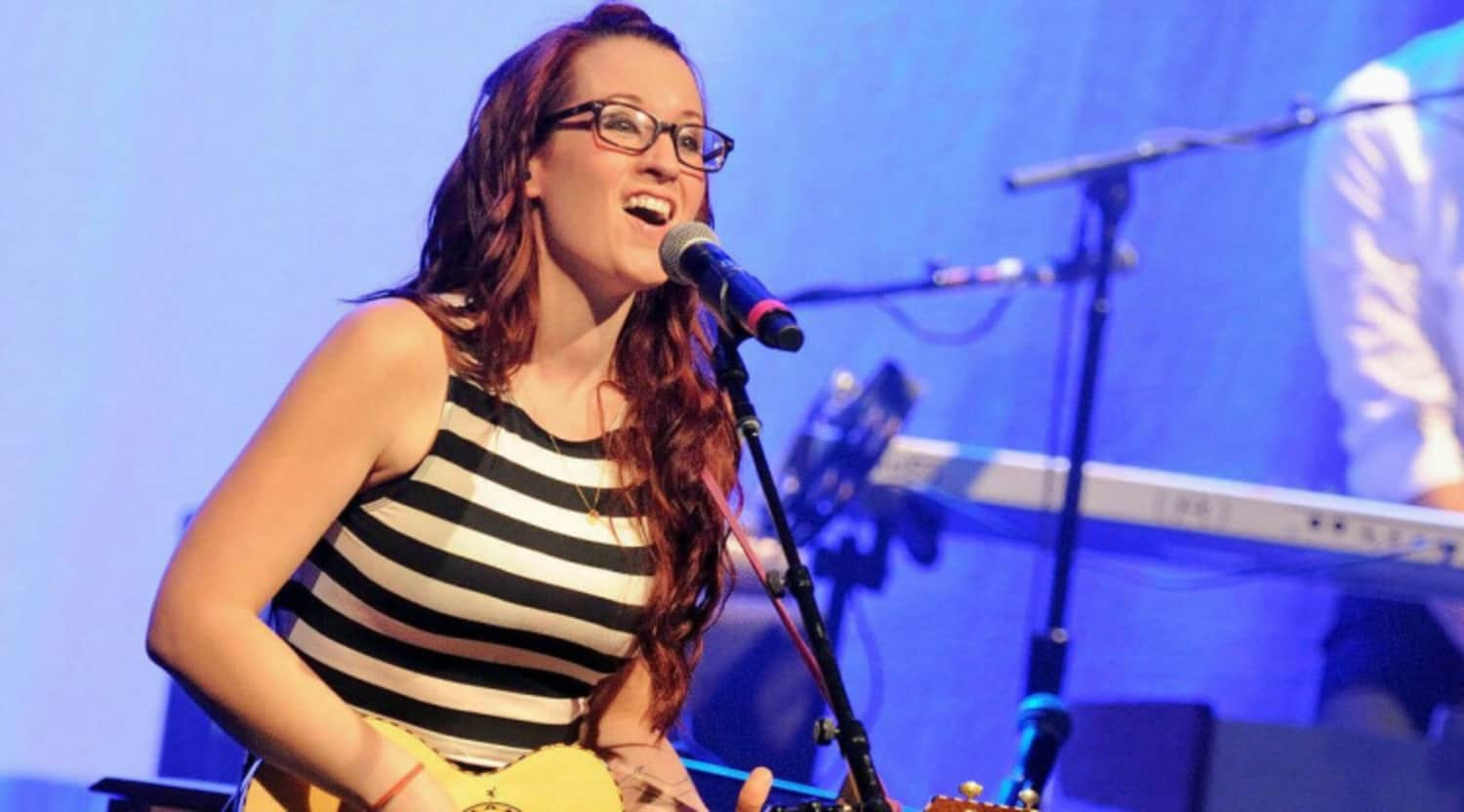 Alamy
Ingrid Michaelson Tickets
Ingrid Michaelson Tickets
Ingrid Michaelson is a singer-songwriter from New York City who was discovered through MySpace. Her songs have been featured in movies, TV shows and commercials with "Be OK" being the most popular. She has since broken into Broadway, having performed in Natasha, Pierre & The Great Comet of 1812. She is currently writing the musical adaptation of The Notebook.
The Way I Am
Singer-songwriter Ingrid Michaelson began putting her music on MySpace, including her first two albums Slow The Rain in 2005 followed by Girls And Boys the following year. Girls And Boys attracted the attention of Original Signal Recordings who re-released the album while allowing her to remain an independent artist with the rights to her music. The re-release peaked at No. 63 on the Billboard 200 charts. Michaelson's breakthrough single, "The Way I Am", is largely attributed to that success and rose to No. 37 on the Billboard Hot 100. It was featured in commercials for Old Navy the following year. Her 2008 album, Be OK, debuted at No. 35, and Ingrid Michaelson experienced further commercial success. Her single of the same name gained a lot of attention in media, including being featured in Parenthood, The Decoy Bride, 90210, The House Bunny and Ugly Betty. Ingrid Michaelson considers her 2009 album Everybody to be autobiographical. The album about people universally desiring love peaked at No. 13. It contained the single "Maybe", which was featured on Body Of Proof, Society Hill, In Plain Sight and The Glades. She released the single "Parachute" independently. 2012's Human Again rose all the way to No. 5. This album produced three singles, which are "Blood Brothers," "Fire" and "Ghost." Lights Out came in 2014 and once again debuted at No. 5. Three singles came from the album, with the most popular being the platinum-selling "Girls Chase Boys." Michaelson released It Doesn't Have To Make Sense in 2016 and an EP titled Alter Egos, which featured some of the songs reworked into collaborations. She collaborated with Tegan & Sara, John Paul White from The Civil Wars, Lucius, Sara Bareilles and AJR. In 2018, she released a holiday album titled Songs For The Season containing originals, collaborations and covers. Ingrid Michaelson recently released Stranger Songs in June 2019. The album is inspired by the Netflix show Stranger Things. Stranger Songs peaked at No. 128.
Where can I buy Ingrid Michaelson tickets?
Tickets for all upcoming Ingrid Michaelson concerts can be purchased at StubHub.
Will Ingrid Michaelson tour in 2019?
Ingrid Michaelson has announced US tour dates for September and October this year.
Is Ingrid Michaelson coming to a city near me?
Ingrid Michaelson has concerts scheduled for Washington, DC, Nashville, Atlanta, Austin, San Diego, Los Angelos, San Francisco, Portland, Seattle, Salt Lake City, Denver, Minneapolis, Chicago, Detroit, Boston, Philadelphia and New York.
Who will be opening for Ingrid Michaelson in 2019?
If there will be any opening acts on Ingrid Michaelson's Dramatic Tour, they have yet to be announced.
What songs are on Ingrid Michaelson's setlist?
Recent setlists have played heavily off of Stranger Songs, with a single set including "Missing You," "Freak Show," "Best Friend," "Jealous," "Hate You," "Pretty" and "Christmas Lights." Some previous favorites typically on the setlist include "Be OK," "You And I," "Parachute," "Maybe" and "Girls Chase Boys." "The Way I Am" is typically reserved for the encore performance.
How long is an Ingrid Michaelson concert?
Ingrid Michaelson's setlist usually spans a period of about an hour and a half. The length of the entire concert may vary depending on opening acts.
Back to Top
Epic events and incredible deals straight to your inbox.