We didn't find anything nearby, but here's what's happening in other cities.
There aren't any events on the horizon right now.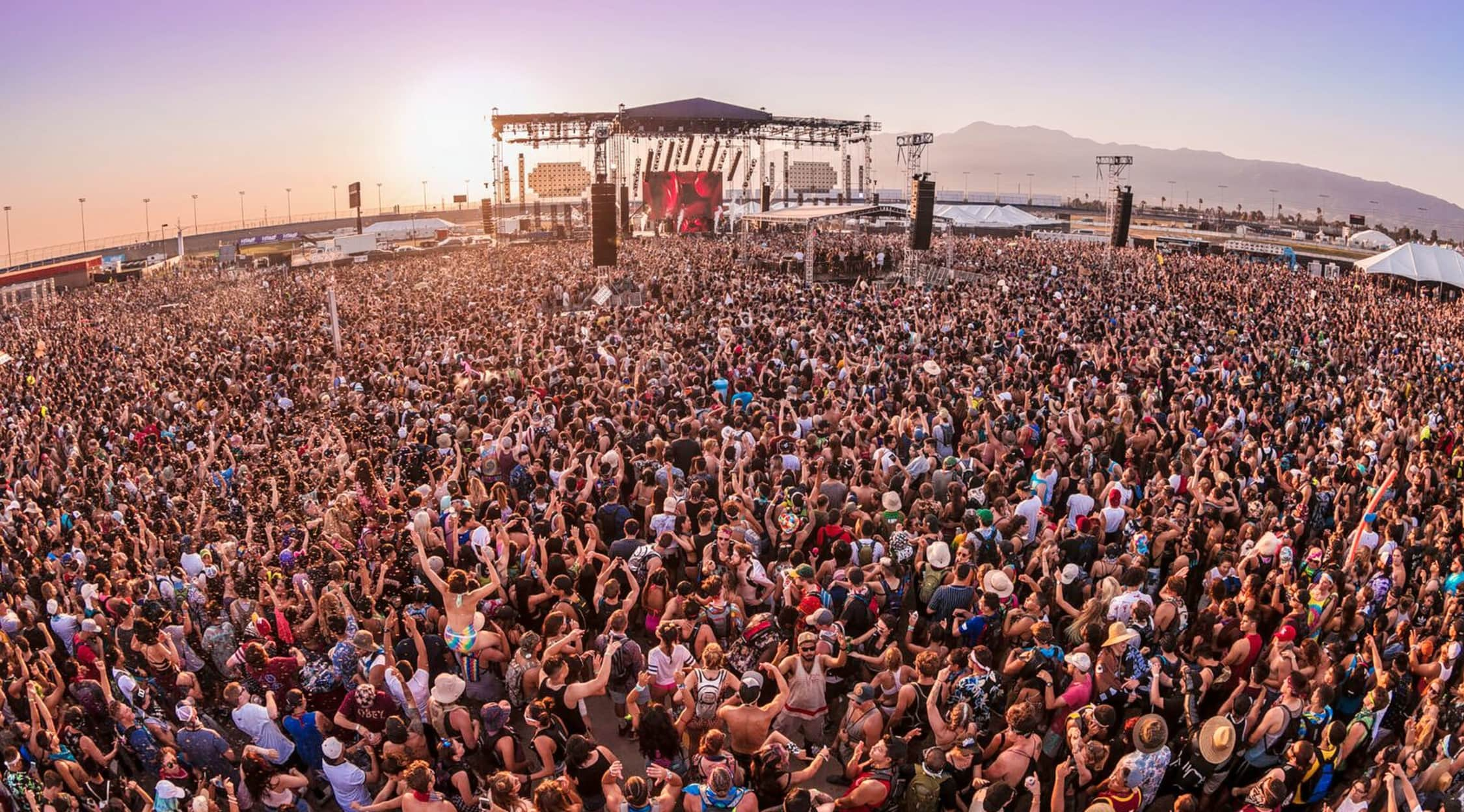 Alive Coverage
Innings Festival Tickets
Innings Festival Tickets
The first Innings Festival took place in 2018. Since it received positive reviews and good attendance, it returned in 2019. It takes place over two days in Tempe, Ariz. at the Tempe Beach Park right after the Major League Baseball spring training season has begun. Those who are baseball fans can turn it into a vacation by taking in a few performances as well as a few games. Most of the music performed falls into the rock music category.
The Best of Two Worlds: Baseball and Music
MLB has figured out a way to engage baseball fans and music fans in one event with the Innings Festival. The artists who perform offer younger and older generations something they will enjoy listening to at least one of the many stages set up throughout the outdoor venue. If you are already in the area for spring training, you can take some time off from watching your favorite baseball team train and play to listen to some music. Fifteen MLB teams train in and near the Tempe area including the Arizona Diamondbacks, Chicago Cubs and Cleveland Indians as well as the San Diego Padres, San Francisco Giants and Los Angeles Dodgers. The first spring training games are usually played the last week of February or the first week of March.
Where can I buy Innings Festival tickets?
When Innings Festival tickets go on sale, you can snag your spot at StubHub. Whether you plan to attend the entire two days, attend a single day of music or go all out with a VIP experience, StubHub has your passes for this once-in-a-lifetime revelry.
Who performed at the most recent Innings Festival?
At the Innings Festival 2019, there were several performers who entertained audiences at several stages, including Sheryl Crow, Incubus and Eddie Vedder as well as Band of Horses, Jimmy Eat World and Mat Kearney. Most of the music performed falls into the rock category. It ranges from soft to pop. As the event continues to grow, event attendees can expect bigger names to play. Quite a few bands like the Smashing Pumpkins and The Killers have confessed they are baseball fans. So, they have been involved in other MLB events, including the All Star game and throwing out a game ceremonial first pitch.
What are the stages set up at Innings Festival?
The Innings Festival concert includes several stages. Since the event is still in its infancy, as the date gets closer, stage information will be released. Also, those who plan to attend can use the MyFest feature on the event's website to plan their days and share with friends.
When is the Innings Festival 2020?
The Innings Festival concert 2020 is scheduled for February 29-March 1, 2020. As the event date gets closer, ticket information will be released, too.
What ticket levels are available for Innings Festival?
In the past, various levels of tickets have been sold, including general admission, VIP and platinum for both event days and one. General admission gives you access to all the stages, regional and local food vendors as well as bars, concessions and merchandise vendors. VIP tickets add a viewing platform and access to the VIP Oasis. Platinum tickets add access to the Platinum Lounge, shuttle service and concierge services.
What attractions will I experience at the Innings Festival?
While you are at the Innings Festival concert, you are going to enjoy great music from artists such as Cake and Grouplove. You are also going to catch glimpses of current baseball players who have the opportunity to stop by. Additionally, retired players make appearances, including those inducted into the MLB Hall of Fame. MLB Network personalities also take their shows on the road hosting sessions and guests at the event. Keep in mind that the festival is still in its infancy, so attractions and things to do are continually being added.
Back to Top
Epic events and incredible deals straight to your inbox.