We didn't find any Events nearby, but here's what's happening in other cities.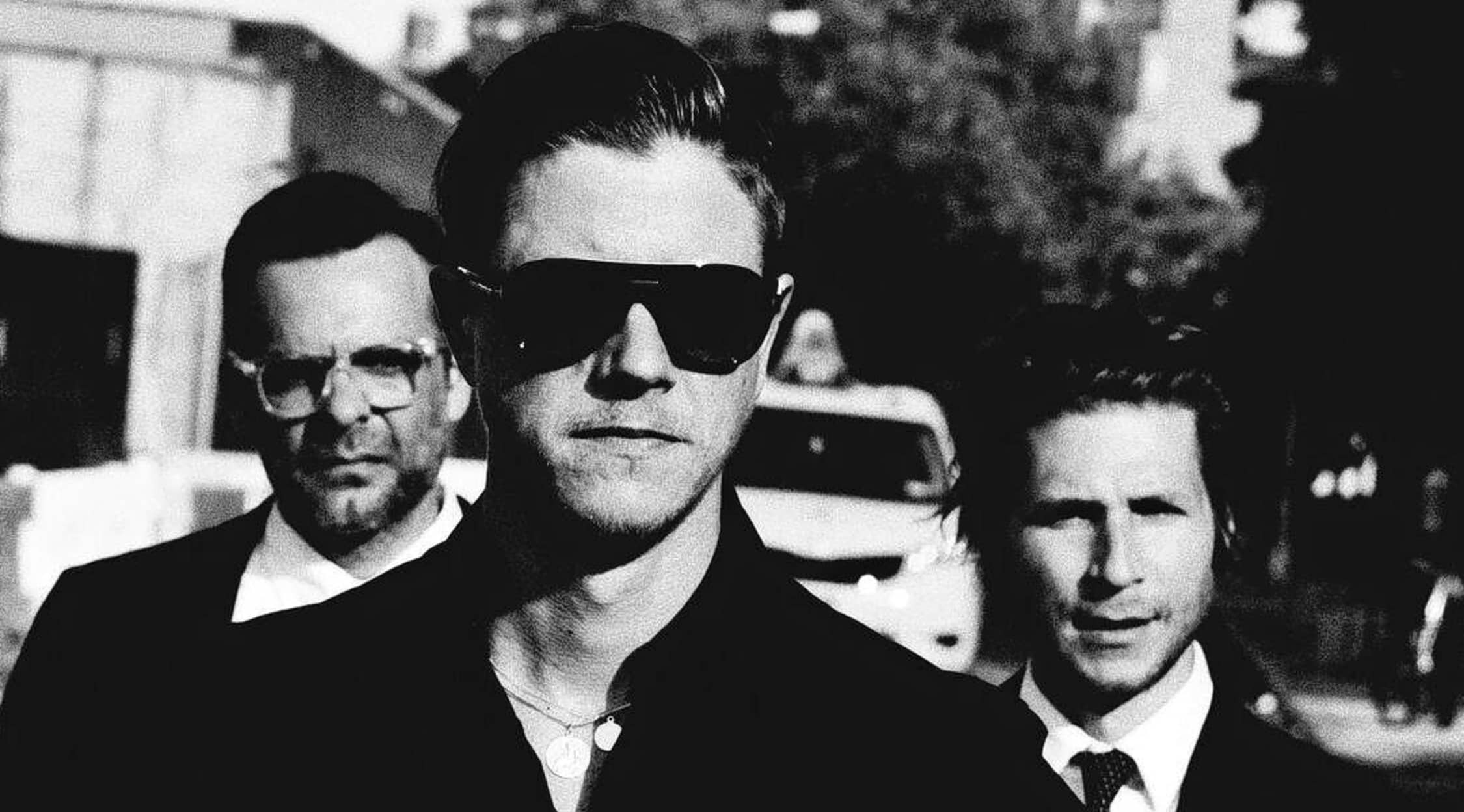 Rovi
Interpol Tickets
Interpol Tickets
Formed in 1997, Interpol is a rock band from Manhattan, New York City, who emerged during the post-punk revival of the early 2000s. Interpol's approach to music is unique, as every band member contributes to writing songs, instead of having just one lead songwriter in the band. While Interpol had its beginnings in the New York indie scene, playing at venues such as the famous Luna Lounge, the band has achieved commercial success with many of their albums. Its debut album, Turn on the Bright Lights, reached No. 158 on the Billboard Hot 200, sold over half a million copies in the United States and has been certified gold. Interpol's next four albums all reached the Top 20, with three of those landing in the Top 10, and its 2018 album, Marauder, reached No 23. Interpol is known for its high-energy concerts with music that has staccato bass, a lot of snare drums and harmonized guitars.
Interpol: The Signature Sound
When you hear about people who saw Interpol perform when the band was playing at unknown venues, one thing they all comment on is how true to itself Interpol has stayed over the years. Many bands start in one genre and end in another, or start with one look, then change completely. Not Interpol - band members still wear their signature suits that make them look like they belong in the movie Reservoir Dogs. Interpol still has a sound that leans heavily on the use of snare drums, guitar riffs that are off the chain and bass lines that are a mile wide. The band's songs and performances bear the same Interpol signature the band has had since its members began making music as a group. It is this consistency that has attracted so many fans and kept them waiting for new music releases and tour dates.
Where can I buy Interpol tickets?
To experience a live Interpol show for yourself, grab your tickets at StubHub, the world's leading ticketing marketplace. You can order tickets from anywhere in the world using StubHub's mobile or desktop platform.
How long is a normal Interpol concert?
Interpol normally plays for an hour to an hour and a half.
Where is Interpol playing?
Interpol has played venues all over the world and has upcoming tour dates in Portland, Maine, and Austin, Texas. To find out when the band will be at a venue near you, be sure to check out StubHub.
What does an Interpol setlist look like?
When you see Interpol perform, you can expect its setlist to include "Pioneer to the Falls," "If You Really Love Nothing," "Say Hello to the Angels," "Take You on a Cruise," "All the Rage Back Home," "Rest My Chemistry" and "Not Even Jail."
Who are the members of Interpol?
Interpol's current members include Paul Banks on lead vocals and rhythm guitar, Daniel Kessler on lead guitar and Sam Fogarino on drums. The band currently has two touring members, Brandon Curtis on keyboards and Brad Truax on bass guitar. Former members include Greg Drudy and Carlos Dengler. Interpol's former touring members include Eric Altesleben, Frederic Blasco, David "Farmer Dave" Scher and David Palo.
How did Interpol get its name?
The band members took a long time coming up with a name. However, it to the point where they had to because they were performing without one, and fans didn't know what name to ask for if they wanted to see the group again. Members considered the names Las Armas and The French Letters before settling on Interpol. Paul Banks came up with the name because of the way a friend of his pronounced Paul, and also because the collaborative nature of the band reminded him of the way the international police agency of the same name operates.
What other bands are similar to Interpol?
If you like Interpol, be sure to check out Queens of the Stone Age, Bloc Party and The Editors.
Back to Top