There aren't any Events on the horizon right now.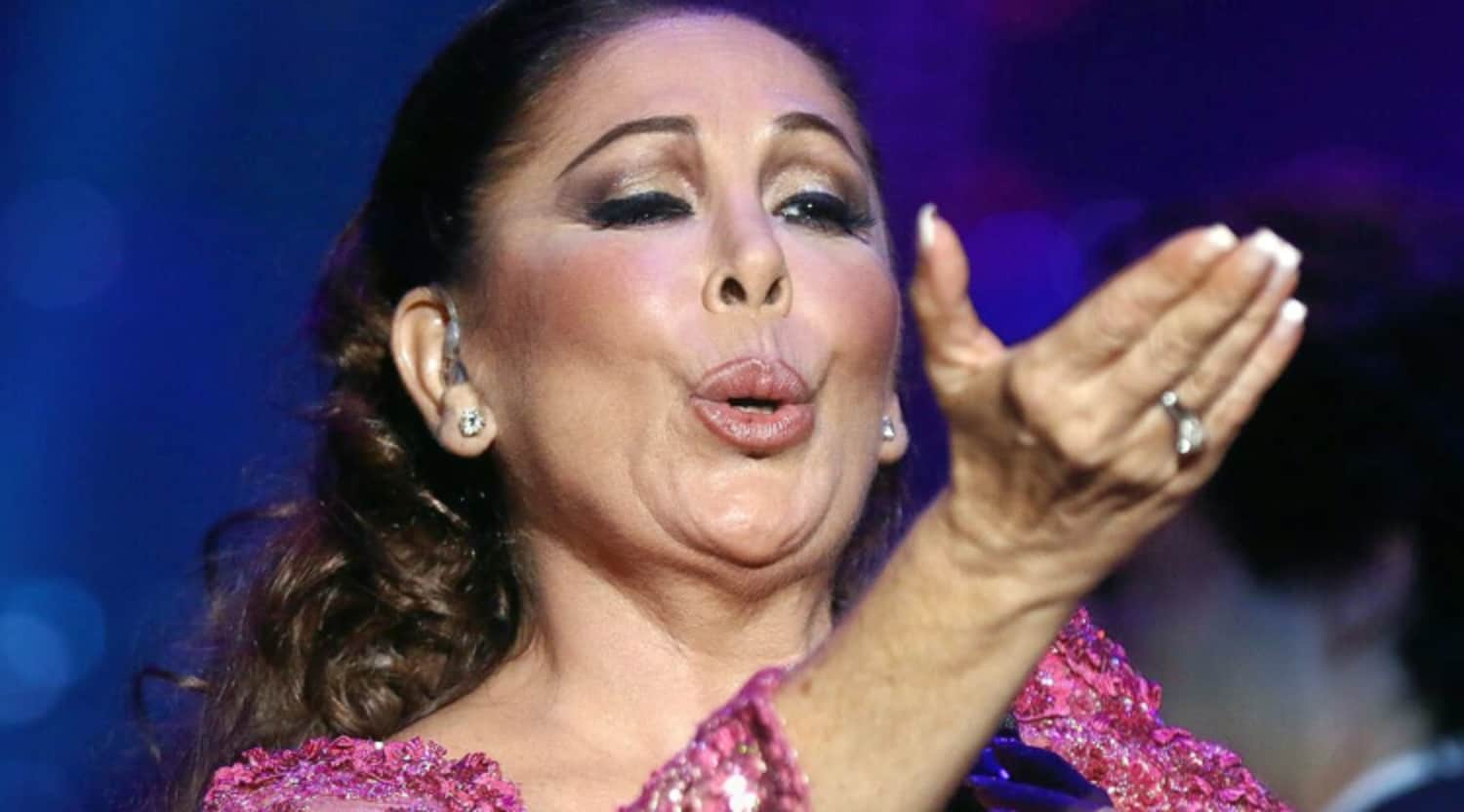 zuma
Isabel Pantoja Tickets
Isabel Pantoja tour dates
Perhaps for some artists, their career begins to dim in its fourth decade. But singer Isabel Pantoja remains so beloved that when she takes the stage, the applause drowns out her voice; she can't sing until the fans' joy at seeing her has run its course.
Once she does let loose, the fans at Isabel Pantoja's tour performances are treated to a soaring voice and command of rhythm that can only be described as glorious. Proud enough to dazzle in front of a full orchestra, welcoming enough to invite the audience to sing along on the chorus and so immersed in the music that she sometimes bursts into spontaneous dance, Pantoja's extensive tours through Spain and Latin America have made her a treasured staple of Spanish-language balladry.
Isabel Pantoja background
Isabel Pantoja was born into a musical family; her father was a flamenco singer and her mother a dancer. By the age of seven she had taken to the stage, dancing in her first flamenco show. At age 17 she met the man who would become her mentor and write her first hit songs: Juan Solano Pedrero. For the first ten years of her career Pantoja emphasized the copla - a dramatic, poetic form of Spanish ballad - but then began incorporating more mainstream ballad styles. All told, she has recorded almost 30 albums and sold more than six million albums through the course of her career. She also starred in a pair of films, Yo soy ésa (1990) and El día que nací (1991).
Isabel Pantoja breakthrough
Isabel Pantoja has been not only the treasure of the Spanish stage but also the darling of the gossip magazines, which eagerly track every development of her personal life. One of the most noteworthy moments was her marriage to a star bullfighter, Francisco Rivera, in 1983. Rivera was killed in the bullfighting ring in 1984. After a period of mourning Pantoja released an album in his honor, Marinero de Luces, which ended up being her biggest breakthrough.
Isabel Pantoja discography
Isabel Pantoja's debut album, Fue por Tu Voz, was released in 1974. But her biggest hits came after Marinero de Luces, which peaked at No. 5 on the Billboard Latin Pop Albums chart in 1987. She followed this with a string of top hits: Desde Andalucia, Se Me Enamora el Alma, and an appearance on the compilation album Juan Gabriel... El Divo y Sus Divas, which peaked at No. 1, No. 2 and No. 3 respectively on the Latin Pop Albums chart. Her 2016 album, Hasta Que Se Apague El Sol, peaked at No. 6 on the Latin Pop Albums chart and No. 7 on the Top Latin Albums chart.
Similar to Isabel Pantoja
Fans who enjoy their Isabel Pantoja tickets will no doubt also thrill to the voices of Marco Antonio Muñiz and Pasión Vega, another two beloved singers that are supremely at home in the art of the Spanish-language ballad.
Back to Top
Epic events and incredible deals straight to your inbox.