We didn't find any Events nearby, but here's what's happening in other cities.
Isley Brothers tour venues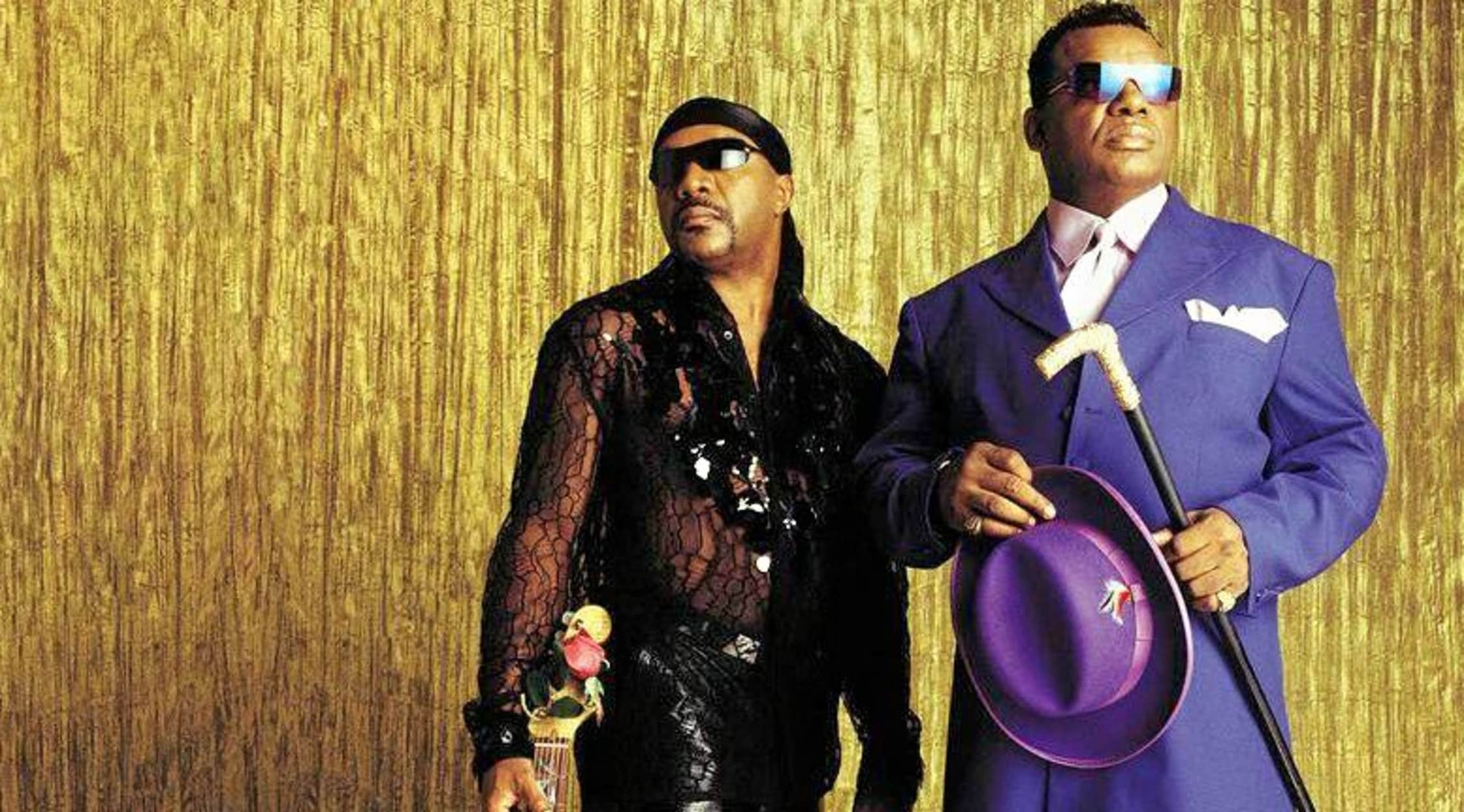 Rovi
Isley Brothers Tickets
Isley Brothers Tickets
The Isley Brothers was formed in Cincinnati, Ohio, in the early 1950s by four brothers - Vernon, Rudolph, O'Kelly and Ronald. Starting out under the tutelage of their parents singing at church, the boys emulated groups like the Dixie Hummingbirds and Billy Ward and the Dominoes. After landing a spot in a televised singing competition, Ted Mack's Amateur Hour, and winning, the foursome began touring the eastern region of the US, mainly in churches. Upon losing 13-year-old Vernon to a bicycle accident, the group disbanded, but only temporarily. In 1957, the group reformed with the addition of the younger Isley brothers named Ernie and Marvin along with Chris Jasper, Rudolph's brother-in-law, and they moved to New York City to pursue popular music.
The Brothers: Isley
Widely considered one of most enduring, eclectic and influential musical groups in the history of popular music, The Isley Brothers sings an assortment and fusion of doo-wop, soul, R&B, rock and roll, funk rock and gospel music, all in the group's signature style of rich, emotive multi-part vocal harmonies. The group's breakout single, "Shout," sold more than one million copies. Among The Isley Brothers' most popular recordings are its version of the Top Notes', "Twist and Shout," and the Motown song, "This Old Heart of Mine (Is Weak for You)," both of which landed in the Top 20 of music charts. Over its vast and prolific career, The Isley Brothers put out an incredible 31 studio albums and 111 singles as well as 15 compilation albums, four live albums and 15 compilation albums. In 1992, The Isley Brothers was inducted into the Rock and Roll Hall of Fame.
Where can I buy Isley Brothers tickets?
You can get your Isley Brothers tickets at StubHub.
Who are the members of The Isley Brothers?
Currently, the members of The Isley Brothers are Ronald Isley on lead and backing vocals and Ernie Isley on guitar, bass, drums and percussion.
How many Grammy Awards has Isley Brothers won?
The Isley Brothers have been nominated for four Grammy Awards and won one in 1969 for Best R&B Vocal Performance by a Duo or Group for "It's Your Thing." In 2014, the group won the Grammy Lifetime Achievement Award.
What songs might I hear in an Isley Brothers setlist?
The history of The Isley Brothers has four distinct periods marked by differences in sound and style. The songs you can expect to hear at any Isley Brothers concert include those singles from each of these periods that charted in the US. From the group's early years of 1957 to 1966, you may hear "Shout," "Twistin' with Linda," "Nobody but Me" and "Love Is a Wonderful Thing." From The Isley Brothers' Motown, or Tamla, era of 1966 to 1969, you may hear "Take Some Time Out for Love," "I Guess I'll Always Love You," "Got to Have You Back," "That's the Way Love Is" and "Take Me in Your Arms (Rock Me a Little While)." From the group's T-Neck era of 1969 to 1984, you may hear "It's Your Thing," "I Turned You On," "Black Berries," "Was It Good to You," "Bless Your Heart," "Keep on Doin'" and "If He Can, You Can." Finally, from the later years of the group, between 1985 and the present, you may hear "Down Low (Nobody Has to Know)," "Let's Lay Together," "Floatin' on Your Love," "Tears," "Contagious" and "What Would You Do?"
Where can I see an Isley Brothers show?
You can catch The Isley Brothers live at venues like the Wilbur Theatre in Boston, Mass., and The Beacon Theater in New York City as well as festivals like Milwaukee SummerFest in Wisconsin and Pitchfork Music Festival at Union Park in Chicago, Ill.
Who influenced The Isley Brothers?
When you attend an Isley Brothers concert, you can't help but notice the group's music influences coming through, like James Brown, Chuck Berry, Ray Charles, Smokey Robinson, The Platters, Little Richard, Jimi Hendrix and The Dells.
Back to Top