We didn't find anything nearby, but here's what's happening in other cities.
There aren't any events on the horizon right now.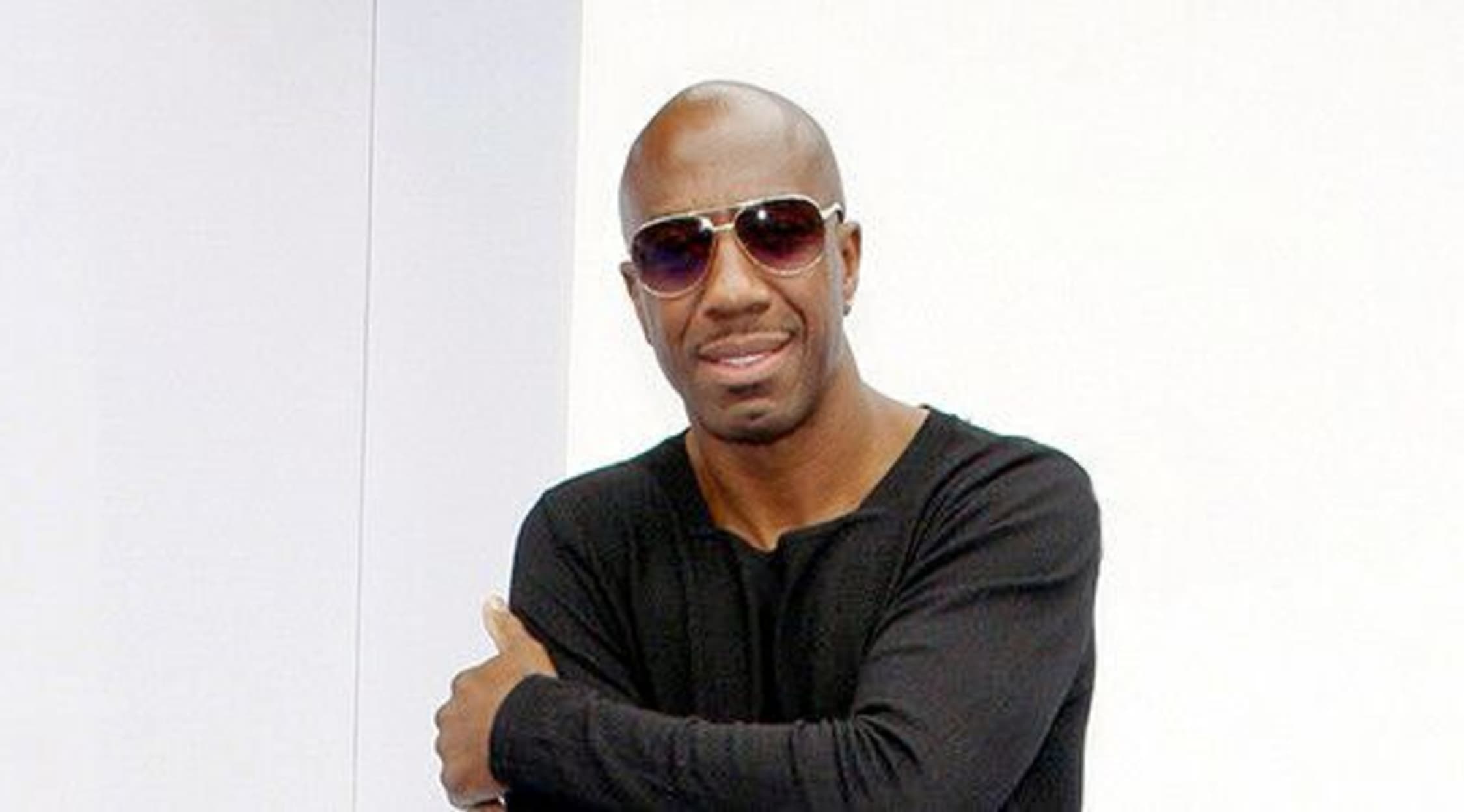 Alamy
J.B. Smoove Tickets
J.B. Smoove Tickets
J.B. Smoove is a comedian and writer who was unable to find fame for many years as he contributed to many successful film and television projects. The fortune changed for Smoove when he was tabbed to play the role of Leon in HBO's "Curb Your Enthusiasm" series. The role not only garnered him the attention from fans he had worked so long to gain but also showcased his abilities to producers and directors who hired him for more highly visible roles. Shows that have allowed Smoove to entertain their audiences with his hilarious brand of comedy include The Tonight Show with Jay Leno and Late Night with Jimmy Fallon.
The Long Road to Success
J.B. Smoove grew up in Mount Vernon, N.Y. His stage name is a combination of the initials of his given name, Jerry Brooks and the name "Smoove" he used while dancing with a local hip-hop group in his youth. Smoove moved to Los Angeles in 1999 to pursue a career in comedy. He paid the bills with guest appearances on programs like The Chris Rock Show until he landed a voice talent role in the popular movie Pootie Tang Smoove would eventually go on to demonstrate his talents as a writer and comedian on Saturday Night Live. The first comedy special from J.B. Smoove, JB Smoove: That's How I Dooz It, aired on Comedy Central in 2012.[6] Smoove is also a talk show host, and Four Courses With J.B. Smoove airs on the MSG Network. The versatility Smoove has shown throughout his career has not minimized the fact he is a standup comedian at heart. His enthusiasm for live performances will be evident when you attend a J.B. Smoove performance.
Where can I buy J.B. Smoove tickets?
There is no better place to purchase tickets to see live performances than StubHub. You can purchase J.B. Smoove tickets with confidence at StubHub where your purchase will be protected by the FanProtect guarantee.
Where can I see a J.B. Smoove performance?
J.B. Smoove has a number of live performances scheduled over the next couple of months. Fans in Cincinnati, Ohio, can catch up with J.B. Smoove at Bogarts. Smoove also has performances scheduled for Detroit, Michigan and Portland, Ore. Check with StubHub often to see when J.B. Smoove will perform in your area.
What can I expect from a J.B. Smoove performance?
Fans who attend a live show by J.B. Smoove are in store for a hilariously good time. Smoove has been known to deliver well over an hour of great material and will stay after the show for pictures and autographs with audience members.
What movies can I see J.B. Smoove in?
Uncle Drew and The Jesus Rolls are the two most recent movies in which Smoove makes an appearance. Smoove's next acting role will be in the TV series Harley Quinn, which is currently in preproduction. He also acted in Almost Christmas, Top Five, We Bought a Zoo and Date Night.
What awards has J.B. Smoove won?
J.B. Smoove has been recognized with a variety of awards for his work in the entertainment industry. His most prestigious recognition includes a 2017 award from the Writers Guild of America for work performed with SNL and a Behind the Voice Award in the category of Best Vocal Ensemble in a Television Series.
What other entertainers have J.B.Smoove worked with?
The long career enjoyed by J.B. Smoove has allowed him to work alongside a number of top entertainers. Chris Rock and Mark Wahlberg are two well-known names Smoove has worked with. He has also contributed to projects that included efforts from Taraji P. Henson and Bill Burr.
Back to Top