We didn't find any Events nearby, but here's what's happening in other cities.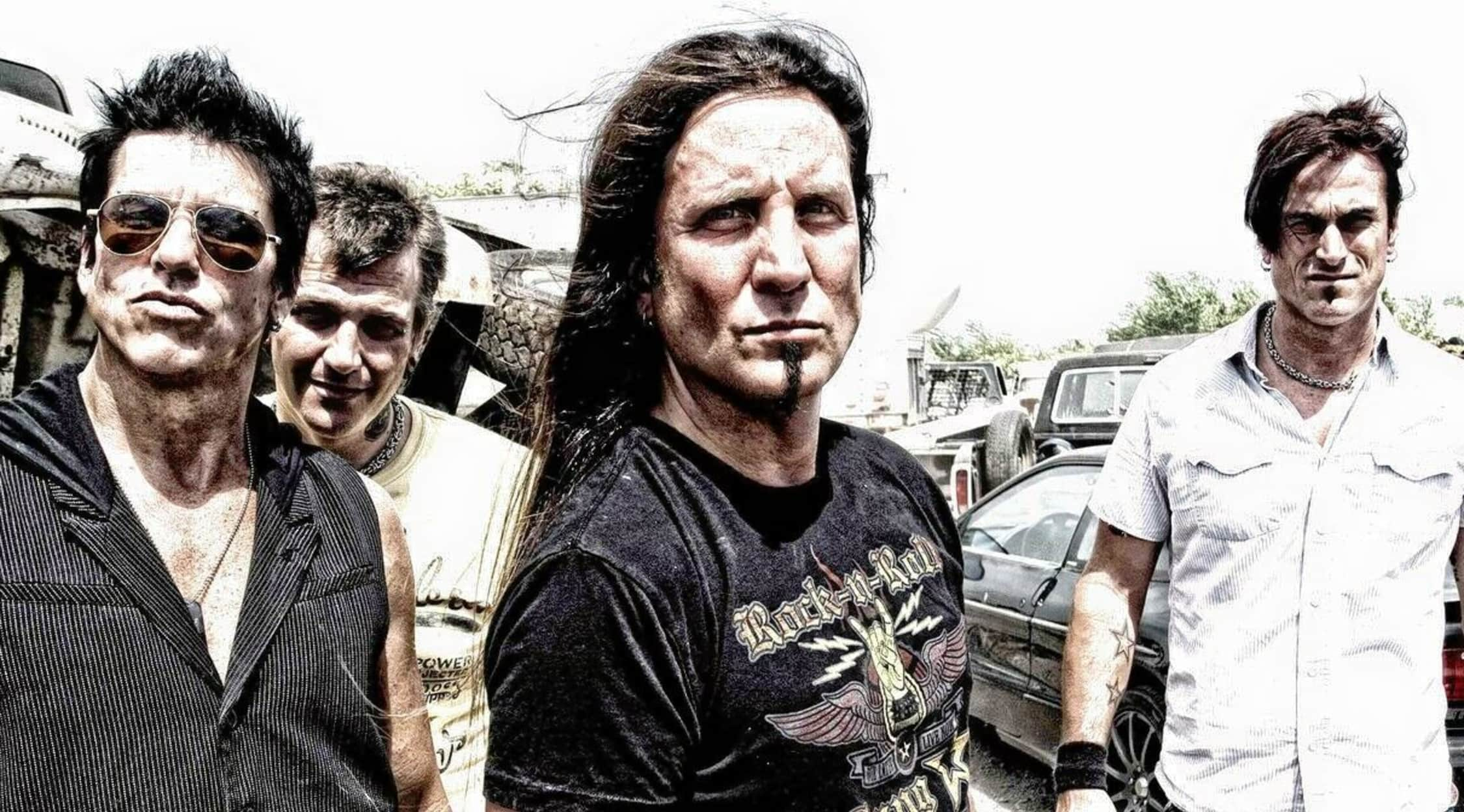 Rovi
Jackyl Tickets
Jackyl Schedule
It's been over two decades since Jackyl emerged on the music scene with their rough-and-tough brand of rock. The Georgia natives returned rock back to its roots. With their raw, untamed and humorous approach, Jackyl's live shows quickly became legendary, raising the antennae of both industry insiders and fans alike.
The members of Jackyl have plenty of experience under their belts and know a thing or two about getting hordes of fans pumped up and excited. So don't spend another night glued to the TV and head out for a fun night of hypnotic music presented by Jackyl. The concert experience is nothing short of spectacular, as any fan can confirm, but it's still something that you have to embrace if you want to really appreciate it. When a unique and untamed group like Jackyl takes the stage, you don't have any excuses. Just click off the big-screen and head out to see it all happen up close and personal as Jackyl look to put on yet another fantastic show for their extremely dedicated fan base.
Now is your chance to take in one of these legendary shows! Concert tickets are on sale now for Southern metal band, Jackyl! With high-octane songs like "Locked and Loaded" and "Open Invitation," Jackyl is a must-see for their live performances, especially when it comes to their tune, "The Lumberjack." "The Lumberjack" features a chainsaw solo, yes, a chainsaw solo! Frontman Jesse James Dupree actually takes a chainsaw to the stage and revs it up along with the crowd. You may even get to watch as he slices up a wooden stool, smashes it and throws it to fans. Who knows? You could come home with a concert souvenir! In the coming weeks, Jackyl is headed for venues like the Intersection in Grand Rapids, Michigan; State Theatre in Saint Petersburg, Florida; Bogarts in Cincinnati, Ohio; 8 Seconds Saloon in Indianapolis, Indiana; and The Machine Shop in Flint, Michigan. Keep tabs on all of Jackyl's concerts and sign up for StubHub's event updates now!
Jackyl Background
Hailing from Georgia, Southern rock band Jackyl was founded in 1990. The band is comprised of Jesse James Dupree (lead vocals, guitar, chainsaw); Roman Glick (bass); Jeff Worley (guitar); and Chris Worley (drums). The band released the eponymous album in 1992, which eventually earned platinum status. The effort yielded made-for-radio hits such as "I Stand Alone," "The Lumberjack," "When Will It Rain" and "Down on Me." To promote their self-titled album, Jackyl road-tested their material and shared the stage in those early days with big-name rockers like ZZ Top, Aerosmith, Damn Yankees, Kiss and Ted Nugent. In 1993, Jackyl's "Mental *@%.!" was included in a collection coined as The Beavis & Butt-head Experience, which eventually claimed triple platinum certification. A year later, they released their sophomore effort, Push Comes to Shove, an effort that earned gold status. That same year, Jackyl gave a stellar performance at Woodstock in Saugerties, New York. Their live show culminated into Woodstock 94, which turned platinum and spawned "Headed For Destruction." In 1997, Jackyl dropped Cut the Crap. The record generated "Locked and Loaded." And Brian Johnson of AC/DC lent his vocals to the effort. Jackyl followed the album with Stayin' Alive in 1998. In 2002, Relentless arrived. It featured another collaborative effort with Johnson called "Kill the Sunshine." When Moonshine and Dynamite Collide was released in 2010. Two years later, the group issued Best in Show. When they're not touring and recording in the studio, Dupree and Jackyl are featured regulars on the Full Throttle Saloon show. The TruTV reality show chronicles the antics at the celebrated saloon in South Dakota during the world-class Sturgis bike rally.
Jackyl Albums
Did you know that a popular retail store chain once banned the sales of Jackyl's self-titled album? So in response the band put on a spur-of-the-moment concert out in front of the store! This is certainly a band that stands up for what it believes! Jackyl's other studio albums include: Push Comes to Shove (1994); Cut the Crap (1997); Stayin' Alive (1998); Relentless (2002); When Moonshine and Dynamite Collide (2010); and Best in Show (2012).
Jackyl Trivia
Jackyl has not only found its place in the music world but has also found its way into the Guinness Book of World Records twice. Jackyl has played 100 concerts in 50 days and staged 21 concerts in a 24-hour period, demonstrating their tireless work ethic and dedication to their fans.
Jackyl Concert Experience
Jackyl's music takes the listener by storm with intense lyrics and explosive sounds, proving certain music isn't meant to be passively heard. Jackyl has a remarkably rabid fan base who relate to the lyrics and are captivated by the band's authentic use of not-so contemporary instruments, i.e. chainsaw. Jackyl is one band that has mastered the rock genre and kicked it up a notch, and they continue to stir things up with their music at every concert. To get your tickets for Jackyl, just click right here on StubHub. StubHub carries rock music tickets, hip-hop music tickets, country music tickets, jazz music tickets and more for all of your entertainment needs. Check it out today!
Back to Top
Epic events and incredible deals straight to your inbox.