There aren't any Events on the horizon right now.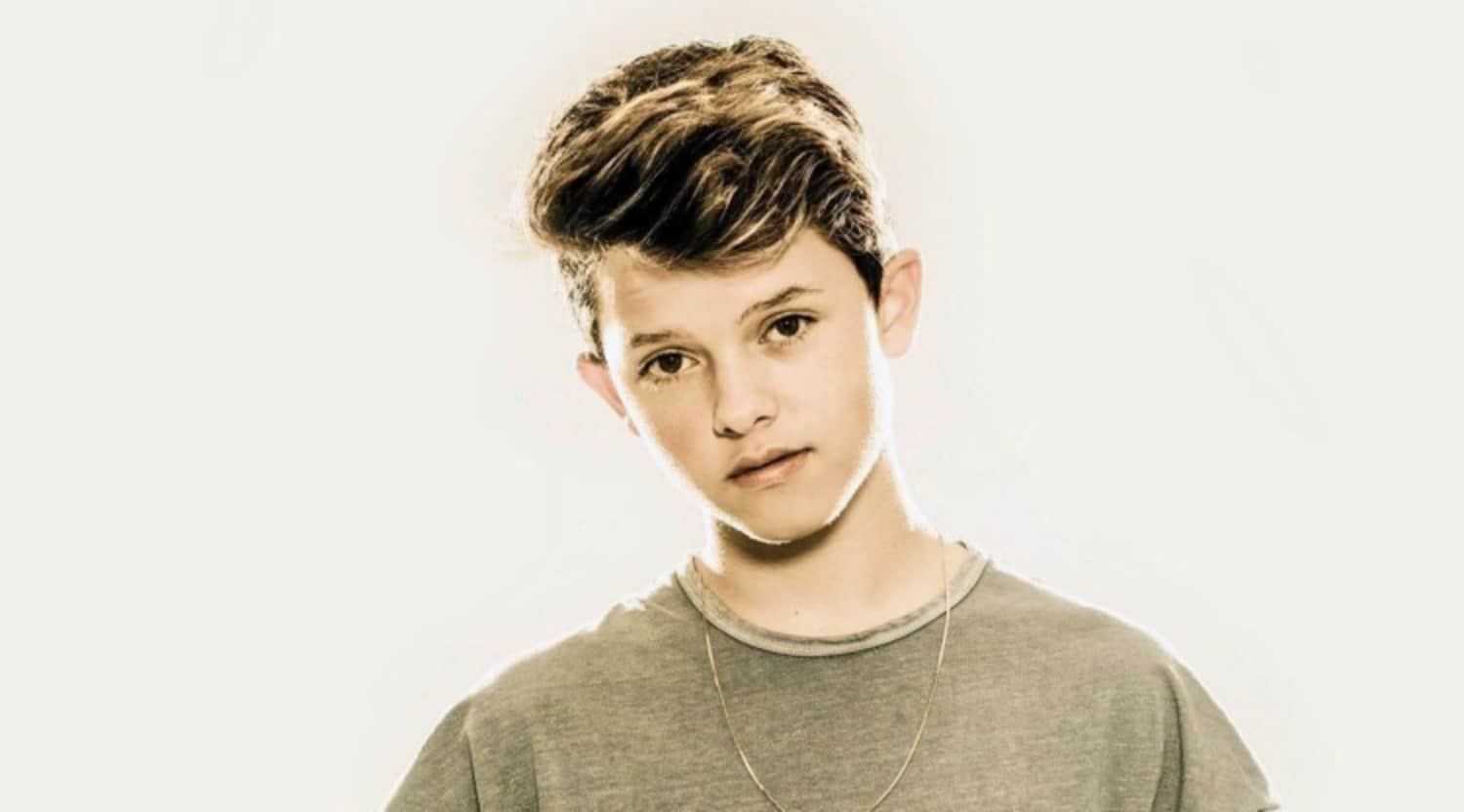 Rovi
Jacob Sartorius Tickets
Jacob Sartorius Tickets
Jacob Sartorius is a singer and internet personality. He gained fame by posting videos on applications like Tik Toc, Vine, and musical.ly. In 2016, Jacob was the 9th most-searched artist on the internet. His debut single, "Sweatshirt," reached as high as No. 90 on Billboard's Hot 100 chart in America. His debut EP, The Last Text, was released in January of 2017 and charted all over the world. His fans say that his live performances are fun, and they greatly appreciate how approachable and accessible he is to his fans.
Better with you
Sartorius posted his first video in 2014 at age 11. This vine video contained an anti-bullying message that hit a nerve with the internet community. He began to post regularly on Vine and gained a large following. He then began posting on musical.ly, and his fame skyrocketed. His follower count on the app swelled to 8 million, which made him one of the most popular performers on the app. His surge in popularity has led him to perform at the Nickelodeon's Kids Choice Awards, where he was also nominated for Choice Muser in 2016 and 2017.
Where can I buy Jacob Sartorius tickets?
If you want to see one of Sartorius' energetic live performances get your tickets at StubHub, one of the largest ticket marketplaces in the world.
What genre of music does Jacob Sartorius write and perform?
Sartorius performs his own original music. His work is best described as pop music with his own twist. His live performances are high-energy events in which Sartorius tries to connect with his fans using his singing and dancing talent. His lyrics are simple, and his melodies are catchy. His work is similar to that of Justin Bieber, Justin Timberlake and other modern pop stars.
What types of venues does Sartorius play?
Jacob Sartorius has performed in many venues throughout the country. He has performed in music halls, ballrooms, and theaters throughout the country. He has also performed in larger venues as part of music festivals. He typically performs in all regions of the United States.
What does a typical set list look like for a live show?
Sartorius performs from his library of songs. A typical set list may include "Last Text," "Skateboard," "Chapstick," "Cozy," "Better With You" and "Up With It." Which songs he performs will vary based on the night and the time allotted for him to perform. But these few popular hits are a safe bet for any show.
What is a Jacob Sartorius live performance experience like?
Jacob Sartorius has performed in various venues throughout the United States. His shows usually have a raucous crowd waiting to get through the doors well before the venue actually opens. Then the crowd packs in so that each of them can be as close to the stage as possible. His songs are catchy, and he puts a lot of energy into his live performances. Many fans state that he is very approachable and tries his best to connect with each of his fans. If the venue can accommodate, he also uses some minor pyrotechnics, smoke machines, and large monitors to enhance the concert experience.
Does he perform with any other acts?
Jacob has toured with other performers. He was the opening act for much of The Vamps Night and Day arena tour. He has also performed with Nick Bean and Xzyla head. He also participates in some larger events alongside some of the biggest stars in music today.
Back to Top
Epic events and incredible deals straight to your inbox.