There aren't any Events on the horizon right now.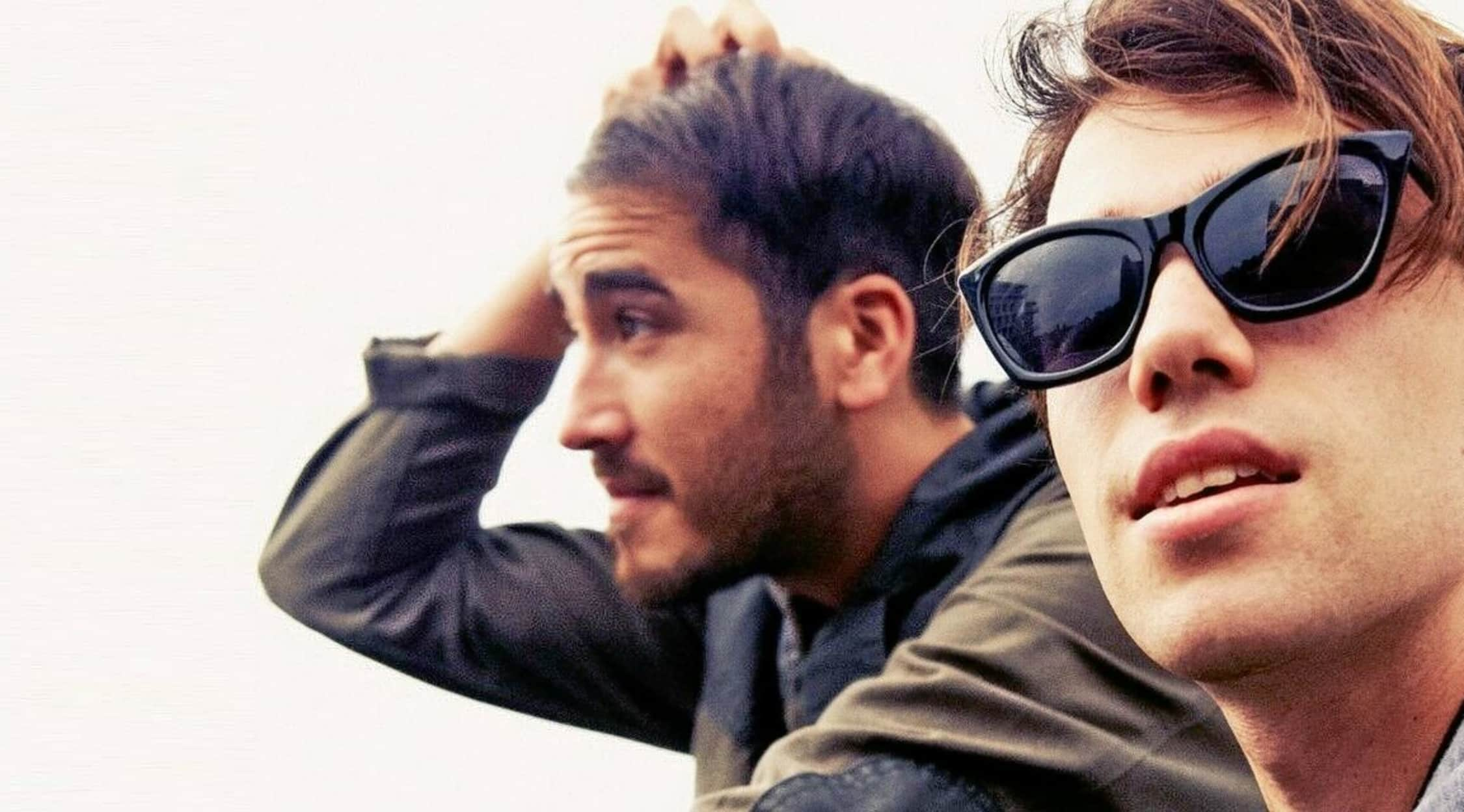 Rovi
Jagwar Ma Tickets
Jagwar Ma – 2014 Concert Schedule
Jagwar Ma, which initially started as a project between bandmates Gabriel Winterfield and Jono Ma, have exploded onto the scene with their debut album, "Howlin." In Australia, their single "Come Save Me" became he number one most played song on DJ Triple J's station. After subsequently touring a variety of summer festivals, Jagwar Ma are back for another tour, and you don't want to miss this incredible show when they come to a venue near you. It's clear that Jagwar Ma are likely to be big hit makers in the future, and if you check out their show this summer, you'll have the unique experience of seeing this talented group before they start playing to huge arenas. Imagine the thrill of being able to see Jagwar Ma live in concert, along with tons of other like-minded fans. There's nothing better than attending a concert from your favorite musical acts, and a show from Jagwar Ma doesn't disappoint. So what are you waiting for? To get your tickets to see Jagwar Ma when they come to a venue in your city, visit StubHub today. But don't wait too long – these Jagwar Ma tickets are coveted by other indie music fans, and they are sure to go fast!
About Jagwar Ma
The psychedelic dance group Jagwar Ma is comprised of Gabriel Winterfield on lead vocals and guitar, Jono Ma on guitar, synth, and production, and Jack Freeman on bass guitar. Jono Ma met his future bandmate Gabriel Winterfield when they were playing separately in the bands, Ghostwood and Lost Valentinos. It wasn't until several years later when they began playing together. In 2011, they started hitting up the studio to record tracks, at the time mostly consisting of experimental melodies and sounds, and recycling old demos from previous projects. They decided to temporarily relocate to France to record their debut album. They spent their time in an empty farm house with their instruments and recording equipment, and not much else. The result is an incredible album full of dreamy, psychedelic sounds.
By 2013, Jagwar Ma was signed and released their album, "Howlin," which was met with praise from various music publications, in addition to fellow musicians. They later joined The Foals and The XX on tour, and also played at various summer festivals in Glastonbury, Reading and Leeds, Pukkelpop, The Big Day Out, and many more. After touring various parts of the world in 2014, Jagwar Ma is back on the road for their 2014 concert tour.
Jagwar Ma's Breakthrough Album
Jagwar Ma's debut album is one of the hottest new dance records. Blending instrumentals, psychedelic effects, and pop, "Howlin" is an insatiable album that has taken indie fans by storm. The album includes tracks like "What Love," "The Throw," "Come Save Me," and more. Their album's unique sound has been a breath of fresh air for music fans, and it's no surprise why. Jagwar Ma have come a long way since budding performers in the Sydney music scene, and now they are ready to take the world by storm with their fresh dance music.
Jagwar Ma Trivia
What is the name of the EP that Jagwar Ma released to coincide with their UK tour?
Jagwar Ma released a remix EP called "The Time & Space Machine Dub Sessions," which was remixed by Richard Norris. The EP included the songs "Uncertainty," "Man I Need," "The Throw," "Exercised," and "Did You Have to Float On?
Fan Experience
Jagwar Ma have one of the best albums to recently come out of the indie dance scene. With nostalgic snippets of 80 and 90s pop sounds mixed with psychedelic elements and dreamy vocals, their debut album "Howlin" has been praised by critics and fans since its release. As Jagwar Ma's unique dance tunes fill the venue, you and the audience can dance all night to their repertoire of catchy hits. With songs like "Come Save Me," "The Throw," "Man I Need," and "Uncertainty," not a fan in the venue will be left standing with these infectious songs. If you're a fan of live music, a trip to see Jagwar Ma live in concert is the perfect way to enjoy some great tunes and to hang out with friends. Even a solo trip to see Jagwar Ma can be a great time. With good live music from a group like Jagwar Ma, what more do you need? This talented group has perfected the art of crafting a perfect dance record, and now you can enjoy it live in person. To experience everything that a Jagwar Ma concert has to offer, visit StubHub today to get your tickets. But you better hurry – everyone will want to see Jagwar Ma this summer, and you don't want to get left behind. Head over to StubHub and get your tickets today!
Back to Top
Epic events and incredible deals straight to your inbox.