We didn't find any Events nearby, but here's what's happening in other cities.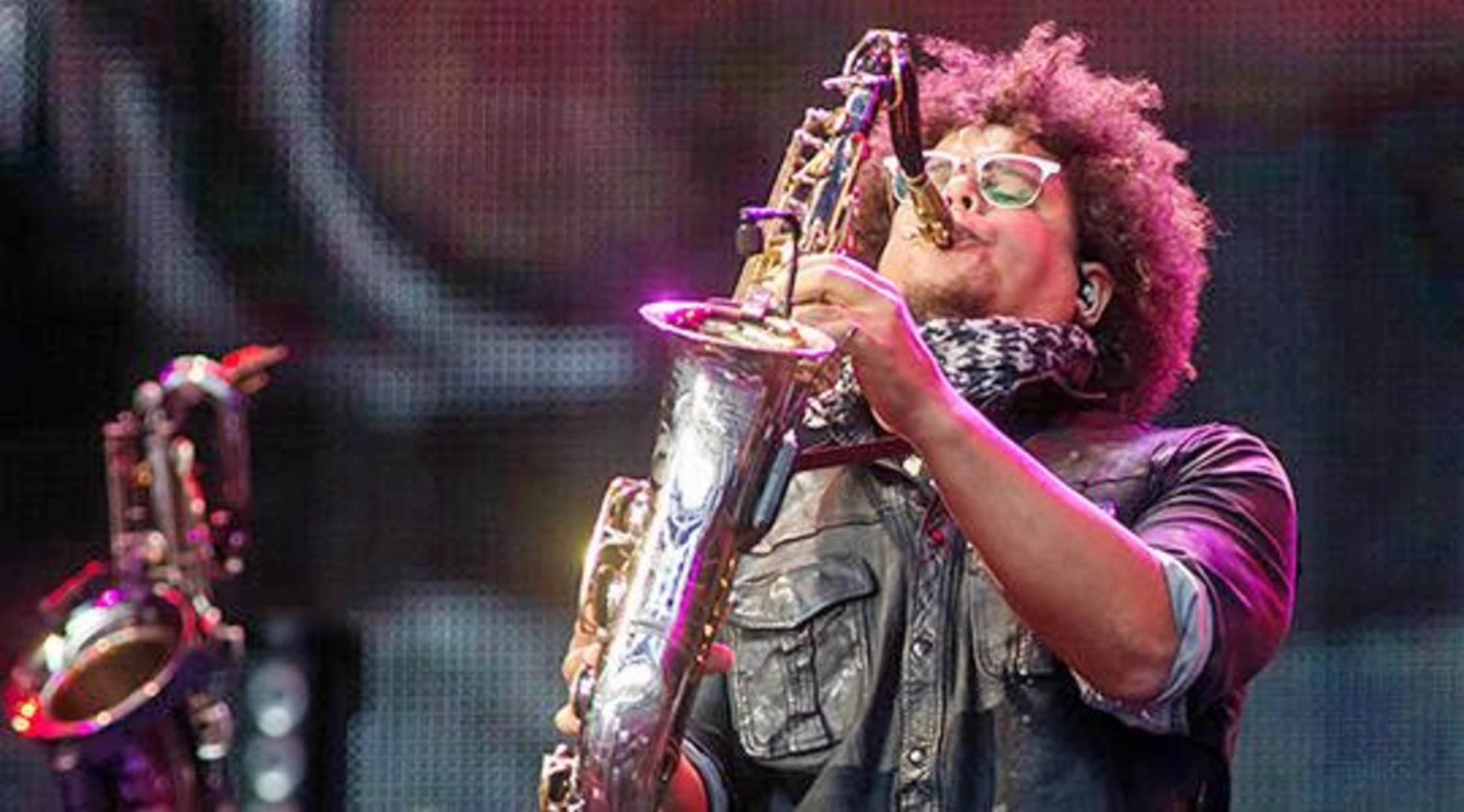 Alamy
Jake Clemons Tickets
Jake Clemons Concert Tickets
When famous saxophonists come to mind, there is no doubt that Jake Clemons is at the forefront of most people's minds, and will be one of the biggest standout musicians in due time. Most well known for his incredible talent with the saxophone and playing with Bruce Springsteen's E Street Band, Jake Clemons has been coming up in the world, and there's no doubt that he's working his way to the top. So make sure that you get your concert tickets from StubHub while you still can so that you can be one of the lucky people to see Jake Clemons when he takes to the stage in a town near you! Tickets are now on sale, but hurry because these won't last long!
Jake Clemons Tickets
A musical mastermind, Jake Clemons seems to have been born to create, perform, and share his music for the world. Fronting his own band, Jake is on a constant world tour as he spreads his energetic style of rock music with audiences around the globe. His musical journey has led him to share the stage with acts such as The Roots, Eddie Vedder, The Swell Season, and many more. In 2012 Jake took over for his late uncle Clarence Clemons as saxophonist in Bruce Springsteen's E Street Band, and has been wowing audiences everywhere.
Jake Clemons Rock Tickets
While Jake Clemons shows an innate talent for rock and roll and creating music, it's about more than just a single genre of music; it's about music in general. His aptitude for songwriting and the multiple instruments that he plays only goes to show that he loves the music that he creates, no matter what the genre is. His biggest musical talent may be saxophone, but he's definitely no slouch at any of the other instruments that he plays such as piano, drums, guitar, and loves to write and sing.
Jake Clemons Tour Dates
In addition to fronting his own band and non-stop touring of the world, Jake is also taking over the saxophone workload for his late uncle, Clarence Clemons, makes for some pretty big shoes to fill, but as audiences everywhere have been exceedingly happy to report, he's doing Clarence proud. Watching Jake play on stage with Bruce Springsteen will make you feel as though Clarence himself were doing it, who was indeed a hard act to follow. Jake Clemons clearly has nothing but success in his future, along with plenty of music.
Jake Clemons Concert Tour
So if you're in the mood for some good music and good times then don't hesitate in getting your tickets to see Jake Clemons live on stage when he comes to a venue near you. Be sure to get your rock music tickets from StubHub so that you can be a part of the action when Clarence starts making the beautiful music that he's known for. There are plenty of fun events waiting for you at StubHub, so just take your time and browse through the categories of entertainment until you find the ticket that you've been looking for.
Back to Top