There aren't any Events on the horizon right now.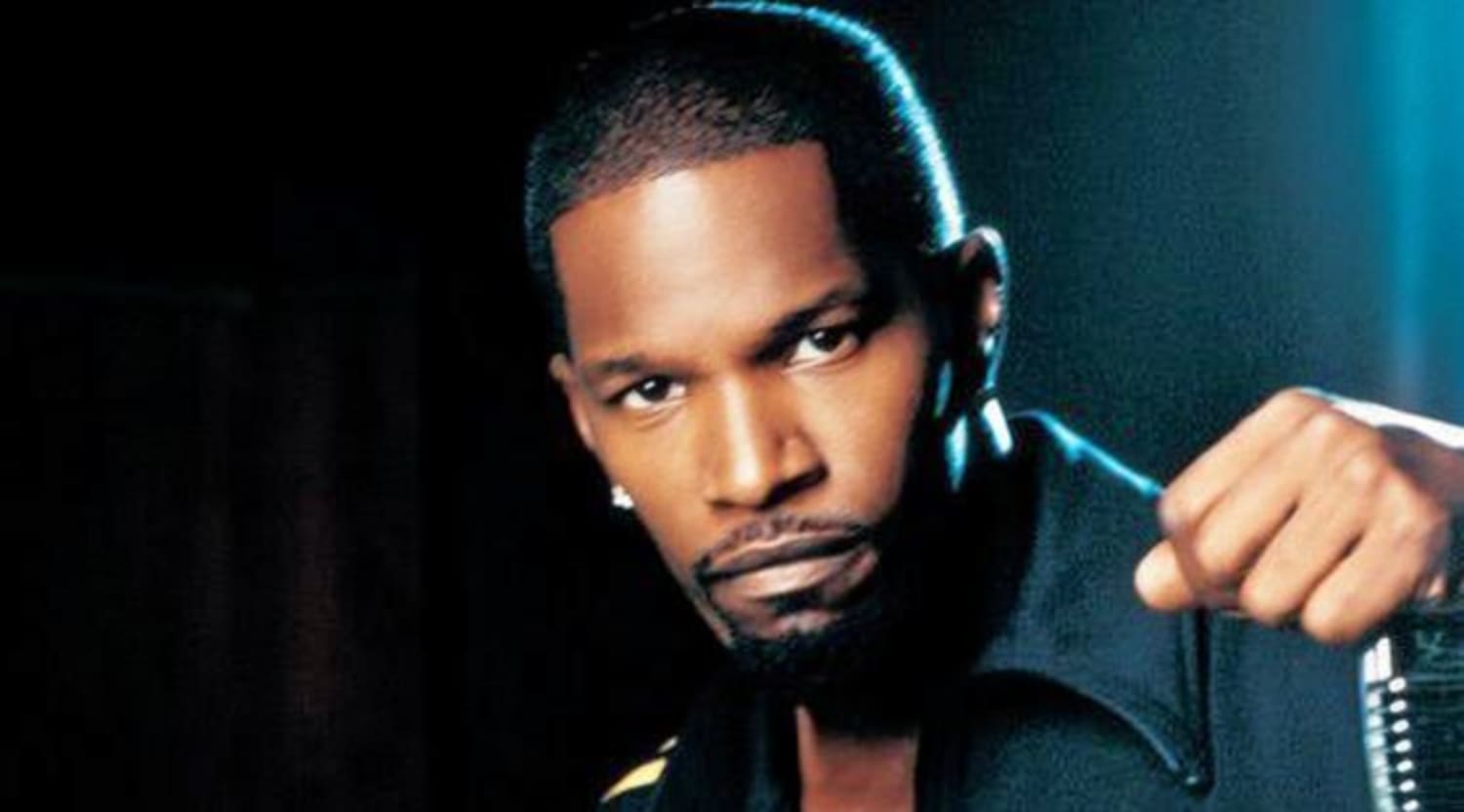 Rovi
Jamie Foxx Concert Tickets
Tour
Jamie Foxx is a jack-of-all-trades in the entertainment industry. Not only can he perform stand-up comedy, act in Oscar-winning films, but he has become a highly-sought after musical artist who sells out concert halls and entertainment venues throughout the country. Fans love his sense of humor and entertaining spirit, and now you have the chance to see this incredible performer who transforms himself into any role. Jamie's entertainment career has also included singing. He drew wide recognition for his duet with rapper Kanye West for the hit song "Gold Digger" in 2006. He continues to produce some of the most popular music in the business. He has collaborated with some of the biggest names in the music world, including Justin Timberlake, T.I., Jay Z and Kanye West. He has also worked with some of the best in Hollywood including Will Smith, Oliver Stone and Steven Spielberg.
If you haven't booked your pair of Jamie Foxx concert tickets yet, then what are you waiting for? Now is the time to see this phenomenal artist live, up close and personal. Originally from Terrell, Texas, this talented singer, pianist and comedian has wowed the entertainment world with his amazing versatility. You won't want to miss seeing this one-of-a-kind artist in concert. Buy Jamie Foxx tickets from StubHub, and be a part of history-in-the-making. Take a look at their tour dates on StubHub to see when you can enjoy a performance by this talented performer.
Foxx is currently on tour, appearing in towns all over the country, giving fans what they want most—to see them live, in person. The band will be making stops in cities all over North America. Check StubHub and find out when he'll be making an appearance in your town.
Trivia
Jamie Foxx's talent was so apparent to everyone around him, even as a child, that his second grade teacher used to use him as a reward for the class. If the class behaved and finished their work on time, then Foxx would get up in front of the class and entertain them with jokes.
About the Artist
Jamie Foxx, born Eric Marlon Bishop on December 13, 1967 in Terrell, Texas, is more than a triple threat. He's earned his reputation for being an inspirational actor, singer, pianist and comedian. Foxx won the 2004 Academy Award for Best Actor for his performance in Ray, a biopic about the life of Ray Charles. Critics and movie-goers alike hailed his acting skills and he has continued to surprise fans and critics alike.
He grew up in a strict Baptist home, first showing off his singing chops at the New Hope Baptist Church in Terrell, Texas. He was raised by his grandparents, whom he considers to be a major influence in his life. Esther Marie Nelson and Mark Talley raised Foxx with an appreciation for music. He began playing the piano at the age of five and by the time he was in high school, he was performing with a band called Leather and Lace. Not only was he a talented singer, pianist and comedian, but he was also a talented athlete. He was the first football player in his school's history to pass more than 1,000 yards. His athletic prowess and stellar grades earned the future superstar a scholarship to United States International University. After college, Foxx began pursuing his acting and comedy career. While he was busy being a triple threat, he was also honing his music skills. He recorded and released his first album, Peep This, in 1994. He saw marked success, but saw his comedy career take off throughout the next decade.
In 2004, his music career started up again when he was featured in rapper Twista's song "Slow Jamz." The song peaked at No. 1 on the US Billboard Hot 100 Singles chart, and No. 3 on the UK Singles chart. After his appearance in the film Ray, he collaborated with Kanye West on the single "Gold Digger," which went straight to No. 1 and stayed there for more than 10 weeks. Foxx provided the Ray Charles inspired lyrics, "I Got a Woman." It wasn't long before the world took notice of his immense musical skills. Now, he releasing his fourth album and showing the entertainment world that he can be successful in any realm of the business.
Breakthrough Performance
Jamie Foxx always knew that music would be a part of his life. Although it was his comedy and acting career that seemed to take precedence in the beginning, it was his music career that was Foxx's passion. He got his first record deal in 1994. Although his first venture into the music business wasn't hugely successful, he found success when he collaborated with Kanye West in 2004 on the single "Gold Digger." This song put Foxx on the musical map, solidifying his career in the music business. He has been creating his own music and collaborating with big-name artists ever since. Don't miss your chance to see him perform live.
Fan Experience
If you're looking for a great night of music from one of the hottest musicians in the music business, then look no further than a night with the multi-talented Jamie Foxx. He is known for his energetic and often comedy-filled stage presence, and you never know who will show up to collaborate with this superstar singer. Get your tickets today, and find out why fans can't get enough of Jamie Foxx.
Back to Top
Epic events and incredible deals straight to your inbox.