JASON BOLAND AND THE STRAGGLERS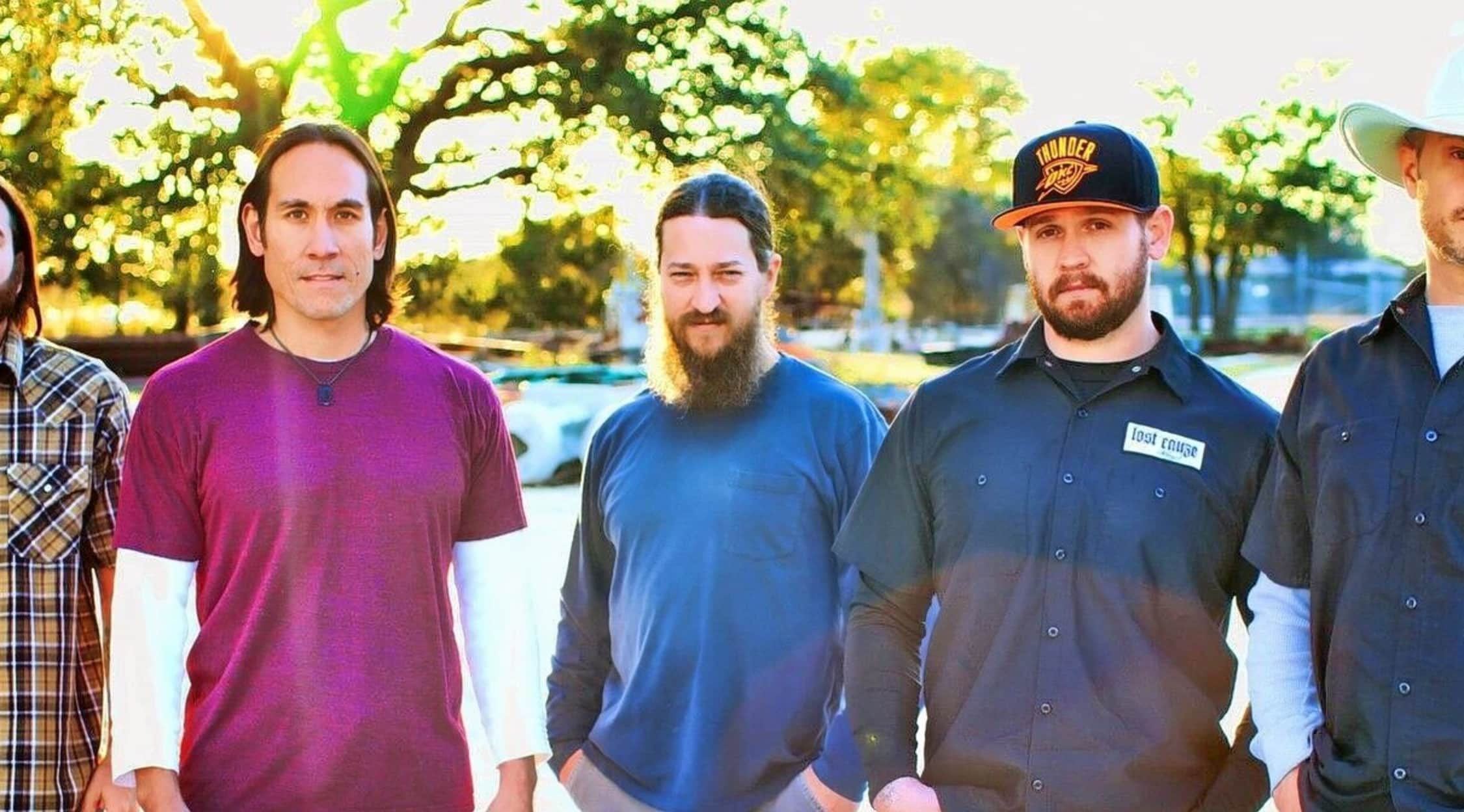 Rovi
Jason Boland and The Stragglers Tickets
Jason Boland & the Stragglers – The 2015 Tour
Jason Boland & the Stragglers are always on the go, bringing their decades-long catalog of traditional Red Dirt hits to stages all over the United States. Don't miss these true honky-tonk heroes when they arrive in classic concert halls such as Billy Bob's in Fort Worth and The Cotillion in Wichita. Whether they are playing for packed dance halls or intimate clubs, Jason Boland & the Stragglers put on a truly American performance that you definitely do not want to miss. Get your tickets today!
About Jason Boland & the Stragglers
Jason Boland & the Stragglers consist of Jason Boland on vocals and guitar; Cody Angel on guitar, pedal steel, and resophonic guitar; Brad Rice on drums and vocals; Grant Tracy on bass; and Nick Worley on fiddle, mandolin, and vocals.
It's an admirable thing when a musician goes back to his roots, no question. In a lot of ways, though, it's even more admirable when he has no need to do that, since he never lost touch with these roots in the first place. Red Dirt artist Jason Boland squarely falls into the latter group, having spent most of the last 15 years steeping himself in the so-called "red dirt" of Oklahoma, his native state, and of Texas, while he spread his musical branches over a considerable amount of territory.
For their latest studio record, Dark & Dirty Mile, Boland and his collaborators employ a wide range of color to illustrate 11 tracks of redemption and rejection, silver linings and dark colours, all tied together in the rough-hewn manner that has earned him an ever-widening following – a fan base that has snapped up over half a million records over the past ten-plus years.
Dark & Dirty Mile is a sort of song cycle, one that finds Boland successfully searching for the beauty in life's oft-overlooked locations, learning hard lessons through experience and surmounting obstacles with help of others. That much is obvious in the title cut, which opens the set with a vibrant emotional landscape strewn with flashes of missed opportunities and regret – but on the horizon, a clear bead.
A similar challenge informs "Electric Bill", a slow burning honky-tonk song that paints a portrait of a man with an overdrawn bank account on one side and a loved one on the other – a situation inspired by his Boland's own good wife.
Boland offers this sentiment without any Hallmark saccharine, however. He never sweetens these songs with the pop trickery or easy studio wiles that are so often heard these days from Music City. His surface is anything but slick, and the sinew that holds together tunes like the organ-tinged swagger "Green Screen" and the lonesome desert tone of his cover of "They Took It Away" by Randy Crouch lends a sound that is raw, right, and ideal for Boland's ever-incisive lyrics.
Boland has been delving into such territory for well nigh his entire career. Debuting in 1999 with the Red Dirt gem Pearl Snaps – a first collaboration with Lloyd Maines, who Boland credits as one of many touchstone inspirations of his creative vision – the Stragglers developed an enthusiastic listenership from the Gulf Coast to the Panhandle. Over the next five years, Jason Boland & the Stragglers would team up with other kindred spirits – from the late Bob Childers to Dwight Yoakam buddy Pete Anderson to Billy Joe Shaver – to craft an unyieldingly authentic catalog of material, as body-moving as it is whip-smart.
Boland himself claims that he began to really figure things out around the time that he and his band entered the studio to lay down their 2008 album, Comal County Blue. The album would bring Boland's material to an audience wider than anything he had known in the past, but the inertia would be somewhat slowed by a health complication – he needed to take a break for several months while he recovered from a surgery that removed a polyp from his vocal cords. Characteristically, he accepted the setback in stride.
By the time Rancho Alto, his "palpably redemptive" 2011 album so praised by the Austin Chronicle, arrived, Boland was back in control of his voice, which had developed into an evocative, burnished baritone, and further enhanced his thoughtful, yet never pedantic, songwriting style – all of this coming to a heady fruition for Dark & Dirty Mile, co-produced by Shooter Jennings and Jason Boland himself.
Previous Hits
Jason Boland & the Stragglers' hit albums are 2006's The Bourbon Legend, 2008's Comal County Blue, 2010's High in the Rockies: A Live Album, 2011's Rancho Alto, and 2013's Dark & Dirty Mile.
The band has been operating since the late '90s, promoting the traditional values of country music. As ever, 2008's Comal County Blue finds them mixing '70s outlaw-style Waylon/Willieisms, straight-ahead traditional honky-tonk, and Steve Earle-style country rock.
These Red Dirt country rockers would solidify their footing in the national scene with 2010's High in the Rockies. Recorded over four nights of concerts in Wyoming and Colorado, this 19-song album is a carefully balanced combination of the band's standards and fan favorites.
2011's Rancho Alto finds Jason Boland & the Stragglers leaning ever harder towards tradition and folk. Here, Boland emphasizes old-timey string instruments, including fiddle, mandolin, banjo, and hammer dulcimer played by a roster of established veterans. Roger Ray, Stragglers member, handles steel guitar.
With 2013's Dark & Dirty Mile, the band's seventh studio effort, co-produced by Shooter Jennings and Boland, they continue to display their Texas and Oklahoma honky-tonk roots, working in some introspective folk stylings along the way.
Trivia
The single "Comal County Blue" would be the fastest rising single from an independent label in 2008.
The Jason Boland & the Stragglers Concert Experience
Not satisfied with just any old country music show? Look no further because Jason Boland & the Stragglers provide one of the most authentic Red Dirt country concerts in existence. Having paid their dues for a decade, Boland and his band finally cracked the mainstream in 2006. As a result, they stay true to their roots and display a level of musicianship and camaraderie that beats Nashville pan flashes any day. Their relationship with their fans and relaxed onstage presence are something only a true, traditional kind of group can deliver. Don't miss out – start planning your Jason Boland & the Stragglers concert experience today!
Back to Top