We didn't find any Events nearby, but here's what's happening in other cities.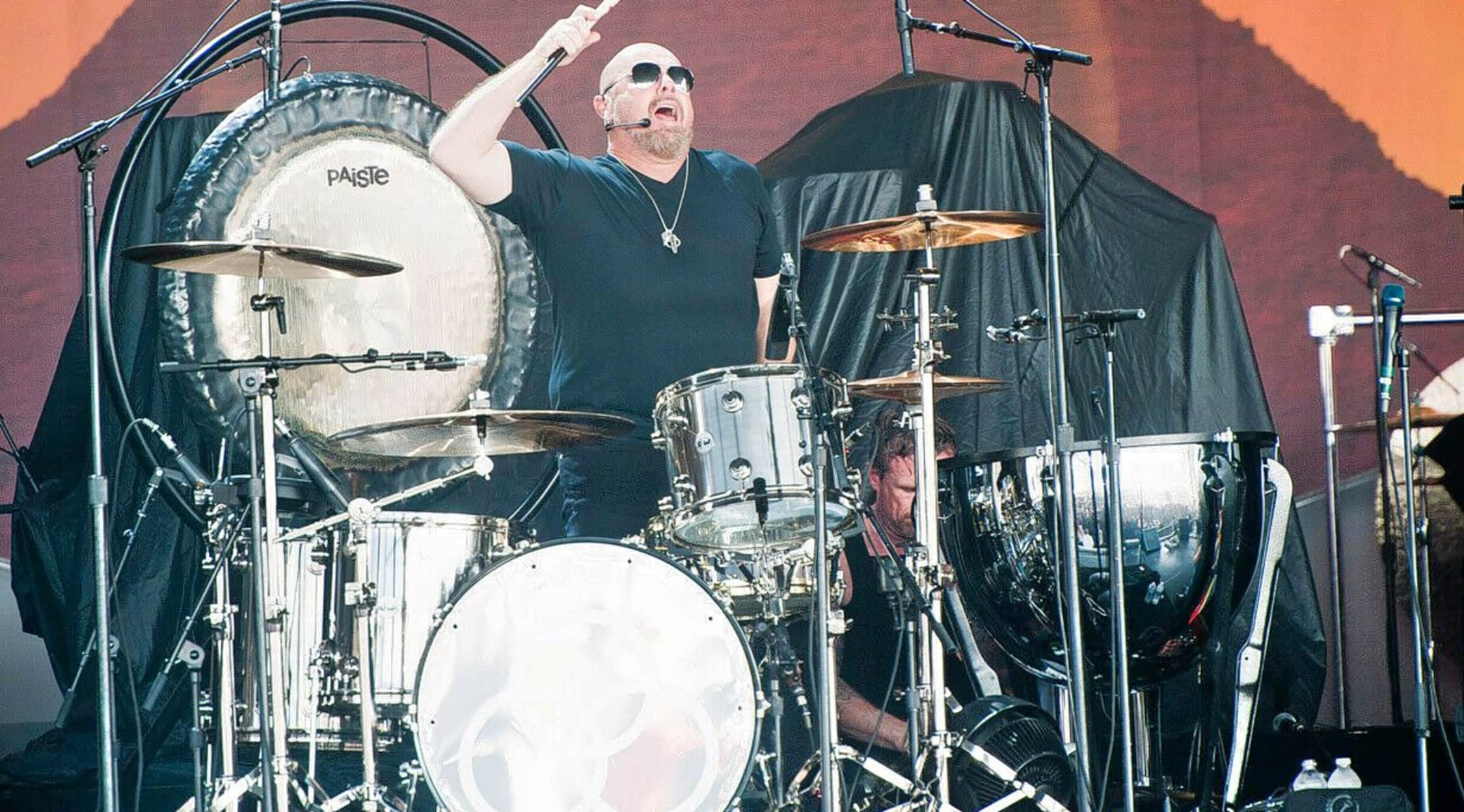 Rovi
Jason Bonham Tickets
Jason Bonham Tickets
Jason Bonham is an English drummer who performs several genres including hard rock, blues rock, heavy metal and glam metal. Bonham comes from a musical background as he is the son of John Bonham, the late Led Zeppelin drummer. Bonham learned the drums at age five and even played the drums in the movie The Song Remains the Same alongside John Bonham. After his father's passing in 1980, Bonham performed with Led Zeppelin live multiple times such as at The O2 Arena in 2007 for the Ahmet Ertegun Tribute Concert.
Jason Bonham: The Led Zeppelin Legacy
At the young age of 17, Bonham joined his first band, titled Airrace. He later joined Virginia Wolf in 1985 and created two albums with the group while also touring. Bonham also toured with Jimmy Page, the former Led Zeppelin guitarist, in 1988 and assisted him with his Outrider album. In spring 1988, Bonham got to honor his father by performing at the Atlantic Records 40th Anniversary show with the remaining three members of Led Zeppelin. At the time, Bonham's career was just getting started as he performed at festivals across the US. In 1989, he formed Bonham and released the hit single, "Wait for You," followed by "Guilty." The band broke up a few years later, which led Jason to play primarily on guest appearances and session work. Jason drummed for Paul Rodgers and Slash before reforming his band with a new vocalist. He renamed the band Motherland and released one album, titled Peace For Me, in 1994. Jason enjoyed performing with Led Zeppelin tribute bands such as Led Zepagain and Fred Zeppelin. Bonham even put together meaningful albums such as In the Name of My Father - The Zepset that featured Led Zeppelin songs. The proceeds of that album went to charity. Bonham has drummed for the hard rock band, UFO, and played on the soundtrack for the movie Rock Star. Since then, Bonham has participated in a Led Zeppelin reunions and embarked on Jason Bonham's Led Zeppelin Evening.
Where can I buy Jason Bonham tickets?
Purchase your Jason Bonham concert tickets at StubHub for an easy and comfortable experience.
Will Jason Bonham tour in 2019?
Yes, Jason Bonham will tour in 2019. He will perform 31 concerts from summer 2019 into fall 2019.
Are there any Jason Bonham concert tickets near me?
With over 30 on his tour, Jason Bonham will stop at a plethora of major cities across the US. He is scheduled to perform at the Red Rocks Amphitheatre in Morrison, Colorado along with the Ameris Bank Ampitheatre in Alpharetta, Georgia. If you're in Florida, be sure to purchase Jason Bonham tickets at StubHub for one of his shows in Tampa, Jacksonville or West Palm Beach. Don't miss your chance to see a live Jason Bonham concert at the famous Madison Square Garden in New York City.
How long is a Jason Bonham concert?
Jason Bonham concerts typically last between one to two hours; however, his sets are usually around 60 minutes.
What is the setlist for Jason Bonham's 2019 tour?
The setlist for Jason Bonham's 2019 tour will include "Rock and Roll," "Babe, I'm Gonna Leave You," "Black Dog," "Good Times Bad Times," "What Is and What Never Should Be," "Over the Hills and Far Away," "The Ocean," "Since I've Been Loving You," "When The Levee Breaks" and "Stairway to Heaven."
Has Jason Bonham been on tour before?
Jason Bonham has gone on tour numerous times throughout his career as a supporting artist as well as headlining. Since 2010, he has been performing the Jason Bonham's Led Zeppelin Evening tour. In 2013 and 2014, he even teamed up with a few bands such as Heart and The Circle while on tour.
Which artists are similar to Jason Bonham?
Jason Bonham fans may enjoy listening to Robert Plant, Jimmy Page or Sammy Hagar.
Back to Top
Epic events and incredible deals straight to your inbox.