We didn't find anything nearby, but here's what's happening in other cities.
9 events in all locations
Only 8 tickets left at lowest price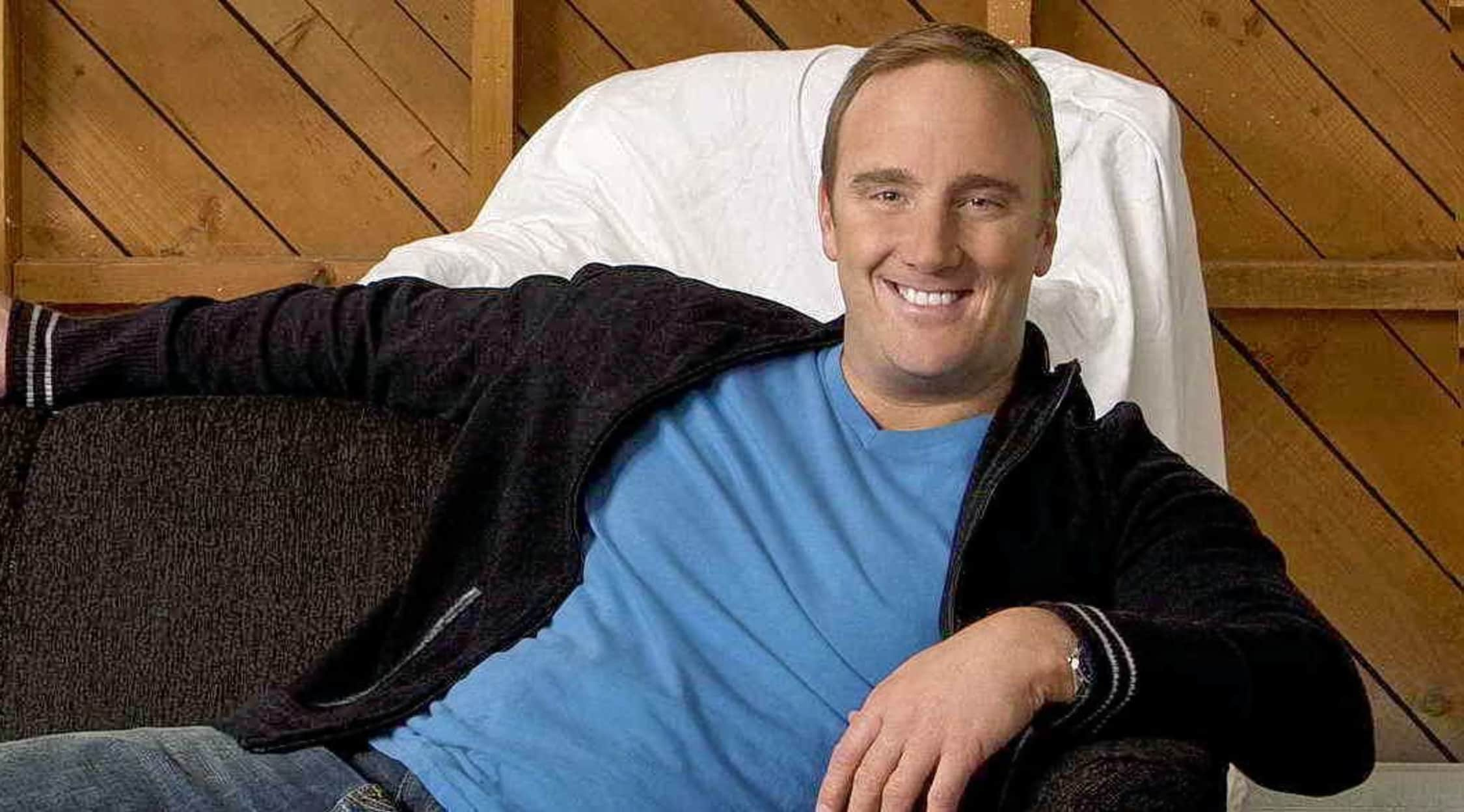 Rovi
Jay Mohr Tickets
Jay Mohr Plot
Are your shoes tightened and ready to go? Check. Is your watch synchronized? Check. Do you have a back up plan in case you get caught? Check. These are some of the important things you might have to consider when trying to sneak out of your work place to enjoy the beginning of your weekend, but know that you don't have to rush from wherever you are to attend a show on the stage if you've already purchased your tickets through StubHub. So rather than trying to plan a whole operation to get you out to see one of your favorite performers on the stage, buy your tickets beforehand on StubHub and that way you won't miss out on seeing figures like hilarious comedian Jay Mohr when he comes to a stage next near you! Jay Mohr has been impressing audiences since he first appeared as a cast member on Saturday Night Live for two seasons, from 1993-1995. His hilarious performances and ability to seamlessly take on another character quickly led this figure to be offered a part on The Jeff Foxworthy Show, which would increase his exposure to fans exponentially. Though his performances in the film Jerry Maguire and The Ghost Whisperer would put him on the map as a bankable figure, it's his comedy work and contributions to productions like The Jim Rome Show that keep him fresh in people's minds. Fans can't get enough of his popular podcast, Mohr Stories, and tune in each week to hear the latest musings from this hilarious figure. So if you're unsure of what to do with your time off of the work week this weekend and you're still on the fence about whether or not to head out and see a comedy show, know that if you do, you should rush out and get your tickets to enjoy Jay Mohr on the stage while you still can. Just don't wait too long or you may be disappointed to discover that all of the tickets are sold out to see this hilarious performer, so check StubHub today while there are still some tickets available for purchase!
Jay Mohr Schedule
For those comedy fans out there hoping to get their laughs in when they head out to see Jay Mohr when he goes up to perform on the stage at the Taft Theatre in Cincinnati, Ohio, or when he goes to deliver his next comedy set at the House of Blues Houston in beautiful Houston, Texas, make sure that you plan far enough ahead to purchase your tickets through StubHub because you might find yourself out of luck when it comes to getting in to see this show if you try to go through the box office! Jay Mohr is an extremely popular figure and his shows sell out fast, so getting your tickets through StubHub at least guarantees that your seat is secure! Get your tickets through StubHub today!
Jay Mohr Cast
Working in the entertainment world has afforded Jay Mohr plenty of exciting opportunities that many of the rest of us don't get to enjoy. For instance, over the course of his career, Jay MOhr has had the opportunity to showcase his talents alongside such hilarious comedians and celebrities as Jeff Foxworthy, Haley Joel Osment, Matt Clark, Matt Borlenghi, Dakin Matthews, Bibi Besch, Debra Jo Rupp, Michelle Clunie, Sue Murphy, Steve lHytner, Tom Cruise, Cuba Gooding Jr., Renee Zellweger, Kelly Preston, Jerry O'Connell, Regina King, Bonnie Hunt, Jennifer Aniston, Kevin Bacon, Illeana Douglas, Olympia Dukakis, Anne Twomey, Kaley Cuoco, Buddy Hackett, Jack Plotnick, Jarrad Paul, and more! While he's no stranger to performance, Jay Mohr usually prefers to deliver his comedy sets alone on the stage, so if you were hoping to enjoy the latest jokes that Jay Mohr has been working on, be sure you pick up your tickets today!
Jay Mohr Author
Be sure that if you and your friends have been planning out to head to see a show on the stage this weekend that you all coordinate about what to head out to enjoy, because otherwise you might have to deal with some in-fighting thanks to some friends wanting to attend a sports game and others hoping to see a play. You can always get the best of both worlds by heading to StubHub to make your decision, where you'll have the opportunity to see all of the latest concerts, stage shows, and sporting events that are sure to please everyone in your group. But for a hilarious evening out this weekend, be sure you get your tickets to see comedian Jay Mohr when he brings his next comedy set to the stage near you! Since he first broke out onto the comedy scene in his earliest days, Jay Mohr has been making people laugh with his unique sense of humor and quick-wit. Able to gain fans with every performance that he delivers, Jay Mohr has quickly risen as a "must-see" figure in the comedy world, with his hilarious recordings being trumped up as some of his best work. But those looking at his recordings clearly haven't heard the latest jokes that Jay Mohr has written for the stage, all of which are sure to have you rolling around in your chair by the end of the performance with laughter. Though he typically writes jokes for his comedy sets, Jay Mohr took the time out of his busy schedule in 2004 to write his memoir, which was titled Gasping For Airtime: Two Years in the Trenches of Saturday Night Live. If you still love Jay Mohr's performances from Saturday Night Live or if you've been lucky enough to see him perform on the stage before, you're not going to want to miss out on when this popular figure comes to perform next near you! Get your tickets today!
Jay Mohr Trivia
Q: When was popular stand up comedian, radio host, and actor Jay Mohr born?A: Popular stand up comedian, radio host, and actor Jay Mohr was born on August 23, 1970.
Q: Where was popular stand up comedian, radio host, and actor Jay Mohr born?A: Popular stand up comedian, radio host, and actor Jay Mohr was born in Verona, New Jersey.
Back to Top