There aren't any Events on the horizon right now.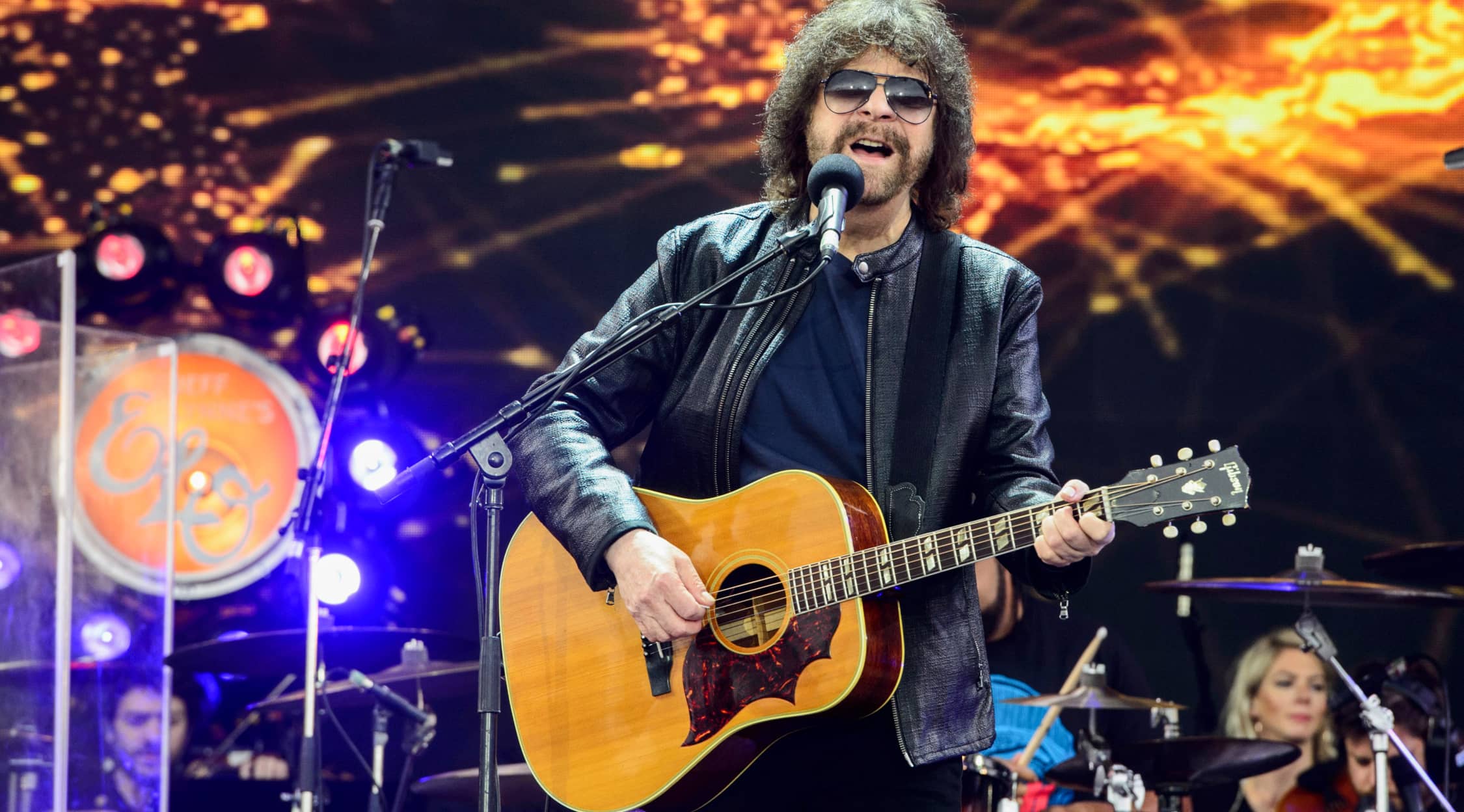 Alamy
Jeff Lynne's ELO Tickets
Jeff Lynne's ELO Tickets
Jeff Lynne co-founded the Electric Light Orchestra (ELO) in 1970 with Roy Wood, a fellow member of The Move, the band from which ELO sprang. Upon Wood's departure from ELO in 1972, Lynne took on all writing, arranging, producing and general leadership roles for the band. Before ELO officially disbanded in 1986, the band racked up 15 hit singles on the UK charts. Lynne later released two albums as a solo artist: Armchair Theatre in 1990 and Long Wave in 2012. In 2017, ELO, along with Lynne as a member, was inducted into the Rock and Roll Hall of Fame.
Travelin' with the One & Only ELO
So popular did ELO's music remain after its disbandment that myriad cover, tribute and offshoot bands emerged based on the band, such as OrKestra and the Music of ELO, the Orchestra and ELO Part II. Given this, Lynne later decided, in 2014, to reform the Electric Light Orchestra under its current moniker, Jeff Lynne's ELO. You may also know Lynne as Otis Wilbury or Clayton Wilbury, both of which are pseudonyms he used when he co-founded The Traveling Wilburys, along with Tom Petty, Roy Orbison, Bob Dylan and George Harrison.
Where can I buy Jeff Lynne's ELO tickets?
Buy all your Jeff Lynne's ELO tickets at StubHub for great selection and ease of use. All tickets you buy at StubHub are guaranteed secure and safe, thanks to StubHub's FanProtect guarantee, and you can make your purchases online or through a convenient mobile app.
Where can I see Jeff Lynne's ELO perform?
The Jeff Lynne's ELO tour runs through the summer, hitting many sites throughout the US, including Bridgestone Arena in Nashville, Tenn., Wells Fargo Center in Philadelphia, Pa., and United Center in Chicago.
Who are the other members of Jeff Lynne's ELO?
The only other original member of the Electric Light Orchestra who plays in Jeff Lynne's ELO is keyboardist Richard Tandy. Jeff Lynne's ELO boasts a lineup of 13 musicians led by the band's musical director, Mike Stevens. Accompanying the band in live performances are often members of Mike Stevens' band, Take That / Gary Barlow. The band played with Jeff Lynne's ELO in its first performance, BBC Radio 2's sold out 50,000-attendee Festival in a Day in Hyde Park on Sept. 14, 2014.
What is the setlist for the Jeff Lynne's ELO tour?
While the lineup of songs may vary somewhat from performance to performance, the following setlist from stops along the band's summer 2019 tour gives a good idea of what fans can expect to enjoy at a Jeff Lynne's ELO show (all by Electric Light Orchestra, unless otherwise stated): "Standin' in the Rain," "Evil Woman," "All Over the World," "Showdown," "Do Ya" by The Move, "When I Was a Boy", "Livin' Thing," "Handle With Care" by The Traveling Wilburys, "Rockaria," "Last Train to London," "Xanadu" by Olivia Newton-John and Electric Light Orchestra, "10538 Overture," "Shine a Little Love," "Wild West Hero", "Sweet Talkin' Woman," "Telephone Line," "Don't Bring Me Down," "Turn to Stone" and "Mr. Blue Sky," with an encore of Chuck Berry's "Roll Over Beethoven."
What can I expect from Jeff Lynne's ELO?
ELO was described by at least one music journalist as "defiantly anti-cool," and that attitude of celebrating nonconformity and an oddball nature pervades its music and live performances.
What musical influences might I hear in the music at a Jeff Lynne's ELO concert?
Permeating the music you'll hear and performances you'll witness on any Jeff Lynne's ELO tour are the influences of the band's favorite artists, such as Super Furry Animals and The Flaming Lips. You're also likely to hear songs you never even knew were Electric Light Orchestra songs originally, having only heard their abundant samples in tracks from hit artists like The Pussycat Dolls! and Company Flow.
Back to Top