There aren't any Events on the horizon right now.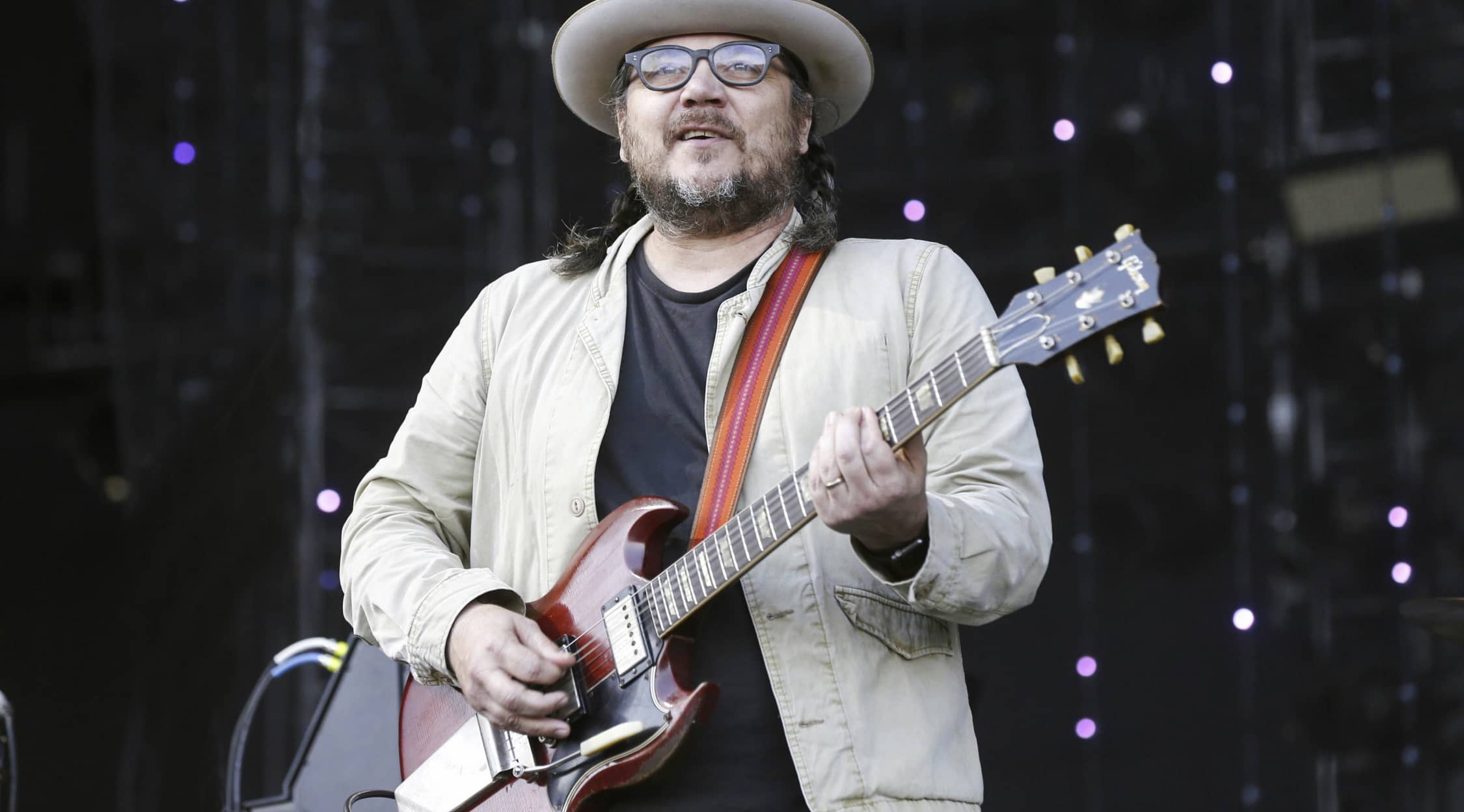 Zuma Press
Jeff Tweedy Tickets
Jeff Tweedy Tickets
Jeff Tweedy is best known as the lead singer and guitar player on the indie rock and alternative country band Wilco. With his raspy voice and diverse range of sounds, Tweedy has been a pioneer of the alternative scene since the 1990s. In 2011, Tweedy and the rest of Wilco decided to create their own recording company called dBpm, which has handled all of Tweedy's solo work since. Wilco has also contributed music to the films I Shot Andy Warhol, Me, Myself and Irene and The SpongeBob SquarePants Movie.
Let's Go (So We Can Get Back)
While growing up in the early 1980s, Jeff Tweedy joined his first band, a rockabilly outfit called The Plebes. Though the band didn't last long, the association with Plebes founders Wade and Dade Farrar eventually led to the creation of the alternative country band Uncle Tupelo in 1987. Following the breakup of the band due to creative differences, Tweedy left with bass guitarist John Stirratt, fiddle and banjo player Max Johnston and percussionist Ken Coomer to form Wilco. The band released its debut full-length album, A.M., on March 28th, 1995. Though the band initially retained much of the same country style as Uncle Tupelo, Wilco soon began experimenting with different sounds and themes. Wilco reached its commercial apotheosis with the 2001 album Yankee Hotel Foxtrot, which earned a gold certification from the RIAA. As a member of Wilco, Tweedy won two Grammy Awards: the 2004 Best Alternative Music Album for A Ghost Is Born and the 2010 Best Americana Album for You Are Not Alone. Following Wilco's brief hiatus in 2016, Jeff Tweedy embarked on a solo career with Together at Last in 2017, Warm in 2018 and Warmer in 2019. Tweedy's collaboration with R&B and soul singer Mavis Staples on the song "Build a Bridge" won the Best American Roots Song at the 2018 Grammy Awards. In addition to Wilco and his solo work, Tweedy began a side project known as Loose Fur, which released albums in 2003 and 2006.
Where can I purchase Jeff Tweedy tickets?
Jeff Tweedy tickets are available at the world-leading online ticket vendor StubHub.
Is Jeff Tweedy touring in 2019?
After wrapping up his spring tour to promote the album Warmer, Jeff Tweedy is making only a few appearances for the rest of 2019. He is planning to perform with the indie rock band OHMME at the Canal Shores Golf Course in Evanston, Ill. Then, he will appear at the THING music festival in Port Townsend, Wash., which also features comedy, dance and visual arts.
What is Jeff Tweedy's tour setlist like?
Jeff Tweedy plays a selection of songs from his solo career and his Wilco career, including "Via Chicago," "Remember the Mountain Bed," "Bombs Above," "Some Birds," "I Am Trying to Break Your Heart," "Family Ghost," "Impossible Germany," "You and I," "I Know What It's Like," "Having Been Is No Way to Be," "Hummingbird," "Guaranteed," "Let's Go Rain," "Jesus, Etc," "Passenger Side," "California Stars," "Evergreen," "Heavy Metal Drummer," "Theologians," "I'm the Man Who Loves You," "Don't Forget" and "A Shot in the Arm." He also plays "The Ruling Class" from Loose Fur and "New Madrid" from Uncle Tupelo. The exact setlist may be subject to change at any time.
What can I expect from a Jeff Tweedy concert?
When Jeff Tweedy is touring alone, he will frequently play acoustic versions of his songs. He does not typically tour with a band and performs all of the songs on his own.
How long is a Jeff Tweedy concert?
Jeff Tweedy concerts typically last between an hour and an hour and a half depending on the venue.
Which artists are similar to Jeff Tweedy?
If you enjoy the music of Jeff Tweedy, then you might also want to check out the Grammy-nominated folk-rock and alternative country singer Billy Bragg.
Back to Top
Epic events and incredible deals straight to your inbox.