There aren't any Events on the horizon right now.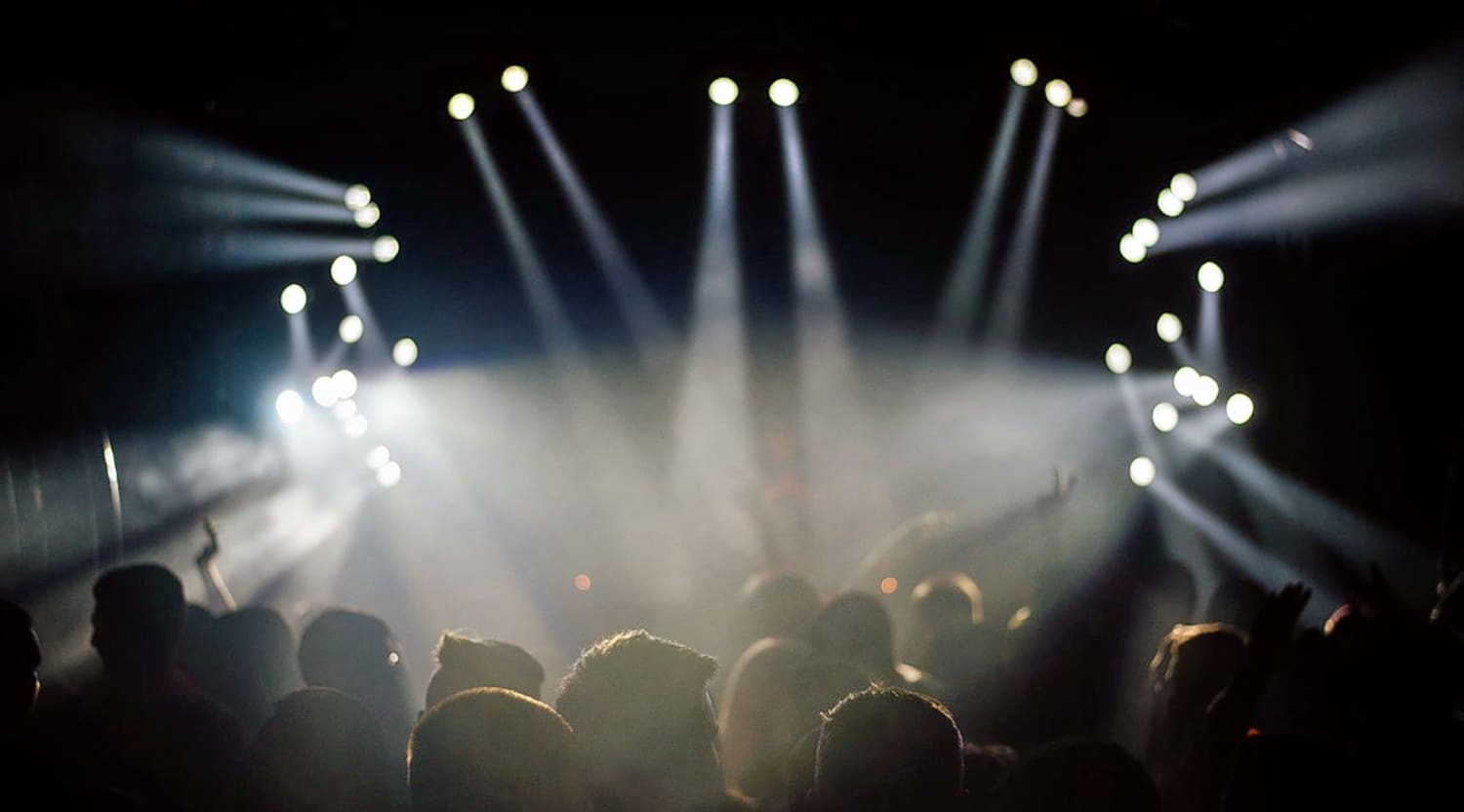 Stocksy
Jessie Galante Tickets
Jessie Galante – The 2016 Tour
Jessie Galante is one of the fiercest women in rock. She brings her impressive repertoire and sizzling vocals to locations all over the Mid-Atlantic, such as the Tralf Music Hall and Sportsmens Tavern. Whether she is rocking out in the United States, the Netherlands, or anyplace else that calls to her, Jessie Galante is a quintessential American rocker and someone you definitely do not want to miss. Get your tickets today!
About Jessie Galante
Born in Buffalo, New York, Jessie Galante grew up surrounded by the music of her purebred Italian heritage. As she grew older, her traditionally strict Sicilian upbringing evoked emotional frustration. Driven by her love of music and a need to express her energy and pent-up emotion, Galante took to the streets of Buffalo, a city rife with blues and rock clubs. It was on these stages that Jessie Galante found her true voice. Armed with amazing vocal ability, a fearless approach to performing, and relentless determination, Galante took the city by storm. Her first band was Actor, in which she quickly became the region's number one singer. She won countless awards as voted by club owners and her fans. He first recording with Actor, "Checkin' Out", was released just weeks after her debut on the music scene.
Due to tension with the management, Actor dissolved. Heartbroken, crushed, and confused, Galante relocated to Los Angeles. Within the year, she had recruited Ray Brown to be her manager. Brown instantly recognized the power of Galante and created Fire, a rock group that lit up the city. Galante was its star frontwoman, and they played in countless iconic L.A. venues, including The Reseda Country Club, Gazzarri's, The Roxy, and Whisky a Go Go. Warm reviews flooded in from all over the city, and Fire was one of Southern California's top ten bands.
Galante and Fire cut a four-song demo with producer Michael Wagener (Extreme, Great White, Sass Jordan, Alice Cooper, Queen). International music critics were enamored of the tape. At the same time, it was regularly played on radio stations in Italy, the Netherlands, Belgium, France, England, and Germany. Europe has taken Galante's soulful rock into their heart – something she would never forget.
Eventually, feeling hampered by the politics of the Los Angeles music scene, Fire broke up. This sparked a new burst of energy in Galante. Fueled by her desire to write her own songs, Galante cut her first solo album. She then moved back to Buffalo so she could focus on her songcraft.
Upon arriving back home, Galante soon met and married Larry Swist, the great love of her live. Swist had worked with acts such as Sly & the Family Stone, Spyro Gyra, Ike and Tina Turner, and Foreigner's Lou Gramm. Together, they crafted Jessie's first solo album, Gesua. The effort was a statement of freedom – a kind of cathartic release from a life of restrictions. This was a turning point that allowed Galante to be born again into the world of soul, no longer answering to anyone except herself.
Fortified by her newfound determination and freedom, Galante set her sights on Europe. Encouraged by the memory of the Europeans' reception of Fire, she packed her bags and set out across the Atlantic. Upon her arrival and following a few concert performances, she knew that she had made the right decision. A Dutch promoter enthusiastically celebrated her European arrival, and DJ Hubert van Hoof compared Galante's performance on L1 Radio in Maastricht to Joyce Kennedy and Chaka Kahn. Her shows in Europe capture media attention to this day. In 2008 and 2009, Galante performed on RTL National Television in Budapest. German critic Hans-Jurgen Klitch raved about her vocals being "as big as Ayers Rock".
In 2010, Galante issued her album Spitfire. The effort involved a team of high-profile musicians, engineers, and producers who really understood the potential of Galante's voice. Swist again participated, as did mixer Mick Guzauski (Celine Dion, Kiss, Madonna, Michael Jackson). Joining the team were guitarist Rob Bailey, bassist Jack Daley, and drummer Frank Ferrer.
The same year, Galante was a Buffalo Music Hall of Fame inductee. She took her place alongside the region's most legendary names, such as Spyro Gyra, Brian McKnight, Rick James, Ani DiFranco, and the Goo Goo Dolls. The following year, she completed two club tours of the Netherlands and Belgium.
Between August of 2012 and July of 2013, Galante and Swist lived in Cologne, Germany, travelling extensively between Italy, the Netherlands, Germany, New Jersey, and New York City to write and record material for her album The Show Must Go On. Rob Bailey and Jack Daley were again recruited. Joop Wolters, Roberto Sterpetti, Enrico Scutti, and Alessandro del Vecchio also collaborated with Galante. She returned to the state of New York in July of 2013. In the Hard Rock Café in Niagara Falls, she was honored with a display of her memorabilia.
In December of 2013, Galante lost her husband, friend, and mentor when Swist unexpectedly passed away. She continued touring in his honor, and the release of The Show Must Go On was delayed until 2016.
Previous Hits
Despite some minor success with the '80s rock group Actor and the L.A.-based outfit Fire, singer Jessie Galante is hardly a household name. But while her earlier efforts may not have panned out, there is no mistaking the bone fide firepower of her sophomore solo release, Spitfire. Although it took several years for Galante to return to the music scene, 2011's Spitfire is a strong comeback effort from Buffalo's first lady of rock.
Trivia
To this day, Jessie Galante's first single "Checkin' Out" is on regular rotation on the Buffalo station 97 Rock.
The Jessie Galante Concert Experience
Not satisfied with just any old rock show? Look no further, because Jessie Galante delivers one of the best concerts in the state of New York. With three decades of performing experience and all the fire of a debut performer, Galante delivers her impressive catalog of rock and soul numbers with breathtaking passion and vocal skill. Her dedicated Buffalo fanbase and her acclaim throughout Europe speak to Galante's tireless dedication and natural-born charisma. Don't miss out on your chance to see Buffalo's first lady of rock live in concert!
Back to Top
Epic events and incredible deals straight to your inbox.