There aren't any Events on the horizon right now.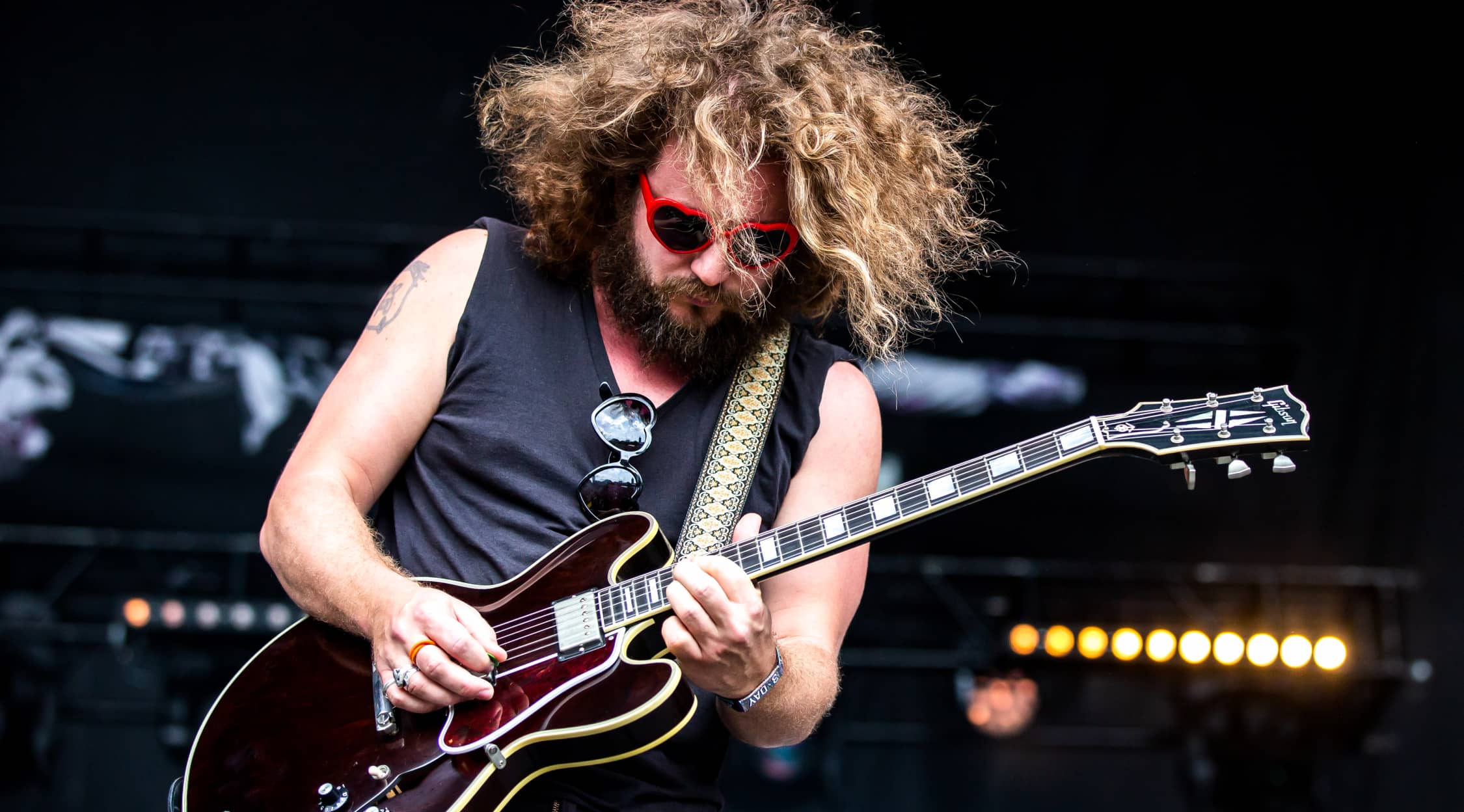 Zuma Press
Jim James Tickets
Jim James Tickets
As the frontman of My Morning Jacket, Jim James has risen to worldwide prominence, and the musician has continued racking up accolades with his distinguished solo effort, which emerged in 2009 via the release of Tribute To. The EP was stylistically attributed to Yim Yames, and it was comprised entirely of George Harrison covers. 2013 saw the release of the performer's critically acclaimed debut album (Regions of Light and Sound of God), and the expansive sound of this record was further explored in 2016's R&B-infused Eternally Even. In 2018, Jim James released both Uniform Distortion and Uniform Clarity; these albums featured alternate recordings of the same songs with the former presenting them as garage-tinged hard rock compositions and the latter revealing an intimate acoustic folk side.
Life Without My Morning Jacket: Jim James
Despite a tremendously successful indie rock career with My Morning Jacket, Jim James decided to launch a solo effort in 2009. With his rich baritone vocals and skilled guitar work, the creative genius has become a key figure in the world of alternative music. As a man with multiple musical outlets, Jim James is constantly experimenting with new acts on the road. To coincide with the introduction of his solo career, the performer also formed a super-group, Monsters of Folk, with Conor Oberst, Mike Mogis and M. Ward. At the same time, the artist contributed his talents to both The Hazards of Love by The Decemberists and Shame, Shame by Dr. Dog. Jim James followed with another tribute EP in honor of Woody Guthrie (New Multitudes) alongside Anders Parker, Jay Farrar and Will Johnson; then, in 2014, Jim James also joined the recording sessions for a Bob Dylan tribute, Lost on the River: The New Basement Tapes, which showcased his talents alongside Rhiannon Giddens, Elvis Costello, Marcus Mumford and Taylor Goldsmith.
Where can I buy Jim James tickets?
Whenever he goes on tour, you can find Jim James tickets at StubHub. As the No. 1 source of concert tickets, StubHub is bound to have up-to-date event information.
Has Jim James played any festivals?
Jim James' festival appearances have included Bonnaroo, Bluebird Music Festival, Telluride Bluegrass Festival, Oregon Country Fair and High Sierra Music Festival.
What musicians does Jim James play with?
Artists that have performed with Jim James include Pearl Jam, Claypool Lennon Delirium, Colin Meloy, Dave Eggers, Amo Amo, Alynda Segarra and Twin Limb. He has also conducted multiple projects with The David Lynch Foundation, such as the Carnegie Hall concert, "Change Begins Within," which included Sting, Katy Perry and Jerry Seinfeld.
Does Jim James still play with My Morning Jacket?
Yes, Jim James often plays shows with his iconic band in between tour legs as a solo act. Their latest high-profile gigs include stops at Forest Hills Stadium and Red Rocks Amphitheatre.
What songs are regularly included in a Jim James setlist?
Jim James' most played songs have been "Same Old Lie," "State of the Art (A.E.I.O.U.)," "A New Life," "Here in Spirit," "The World's Smiling Now," "Just a Fool," "You Get to Rome," "Of the Mother Again," "Throwback," "Actress," "Know Til Now," "Dear One," "All in Your Head," "No Secrets" and "We Ain't Getting Any Younger Pt. 2."
What covers does Jim James play?
Most of My Morning Jacket's catalog is fair game. Additionally, Jim James is also known to play "Funny How Time Slips Away" by Willie Nelson, "I'm Set Free" by The Velvet Underground, "Changing World" by New Multitudes, "New World Coming" by Nina Simone and "Everything Must Change" by Quincy Jones.
What performers are like Jim James?
Artists similar to Jim James include Bright Eyes, Jeff Tweedy and Fruit Bats.
Back to Top
Epic events and incredible deals straight to your inbox.