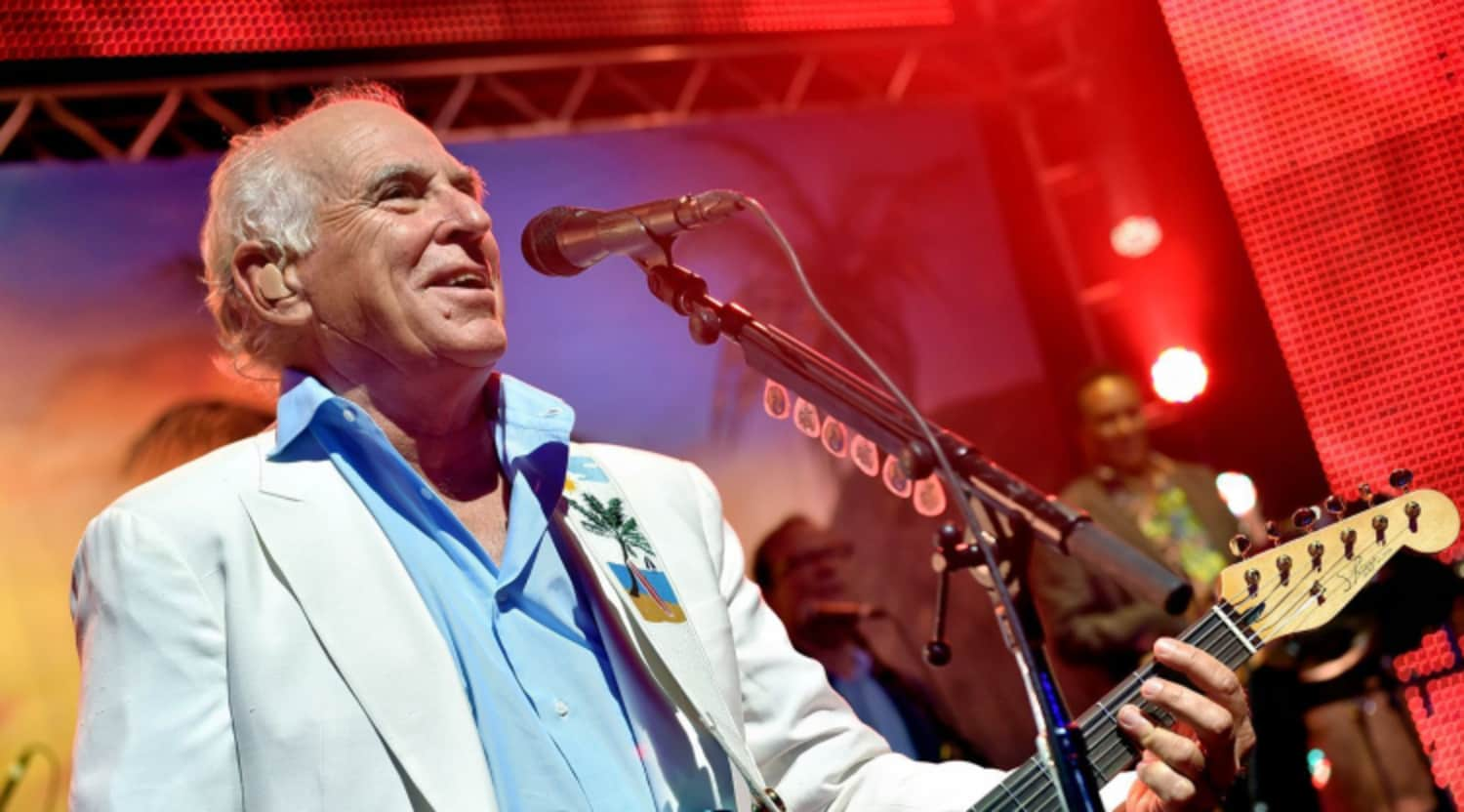 Getty RM
Jimmy Buffett Tickets
Jimmy Buffett Tickets
When you think of Jimmy Buffett, the first song that usually comes to mind is "Margaritaville," which is also the name of his iconic restaurants in many vacation destinations in the US. It's Jimmy Buffett's most notable song to date, and it ranked 234th on the Recording Industry Association of America's list of Songs of the Century. Other notable hits by Jimmy Buffett include "Cheeseburger in Paradise," "Changes in Latitudes, Changes in Attitudes" and "Why Don't We Get Drunk and Screw." All of these songs provide for a laidback "island escape" atmosphere during a live concert event. In addition to being an award-winning musician, Jimmy Buffett is an award-winning fiction and non-fiction author, which is a literary feat that has only been accomplished by Ernest Hemingway, Dr. Seuss and John Steinbeck.
Holding Strong in Margaritaville
Throughout his career, Jimmy Buffett has performed along with his Coral Reefer Band for notable people such as President Bill Clinton on the lawn of the White House. In 2003, he teamed up with country singer Alan Jackson to sing "It's Five O'clock Somewhere." This is how Jimmy Buffett earned his first award as an artist. Together, they received the Country Music Association Vocal Event of the Year award, and the song is a staple on his tour playlist. Furthermore, he is followed by his devout fan club known as the Parrotheads, which was officially established in 1989 in Atlanta, Ga.
Where can I buy Jimmy Buffett tickets?
StubHub has the tour schedule for Jimmy Buffett concerts, and you can find concert tickets for sale on desktop and mobile devices. You can buy tickets for yourself and a friend, or you could buy them as a gift for a loved one who loves Jimmy Buffett.
Where is Jimmy Buffett touring?
Buffet begins his tour in the US, travels to Europe and Canada, and then he ends in grand style at the MGM Grand Garden Arena in Las Vegas, Nev. Stops on his tour include Montreal, Canada, Dublin, Ireland, London, England and Paris, France. His US stops include Anaheim, Calif., Santa Barbara, Calif., Clarkston, Mich., Cincinnati, Ohio, Elkhorn, Wis., Holmdel, N.J. and Wantagh, N.Y.
What can I expect from a Jimmy Buffett concert?
Jimmy Buffett's concerts can transcend location and transport you straight to the islands. You can imagine yourself sitting on the beach and relaxing in a laidback environment. Some people like to liken it to a "beach music experience." Buffet will be playing all of his favorites with his Coral Reefer Band behind him, and you can expect Parrotheads and even people calling themselves "Pirates" to be present in the audience to truly round out the tropical getaway ambiance.
How long is a Jimmy Buffett concert?
Jimmy Buffett's concerts last well over two hours, and you shouldn't forget your Hawaiian shirt. More than 85% of concertgoers will be wearing one since tropical Hawaiian-style shirts have become a tradition at Buffett concerts.
What is Jimmy Buffett's tour setlist like?
Jimmy Buffett performs 30 songs from his past albums, including "Margaritaville," "Son of a Son of a Sailor," "It's Five O'clock Somewhere," "Come Monday" and "Pencil Thin Mustache." You can expect a lot of upbeat music with an island vibe, and you can always count on songs that you are familiar with, which can invoke some singing along during the show. Buffett has also been known to sing Van Morrison's "Brown Eyed Girl" as well as "Southern Cross" by Crosby, Stills and Nash. He doesn't limit himself to his own music.
Who performs with Jimmy Buffett?
Jimmy Buffett performs the classics with his Coral Reefer Band unless otherwise noted in an event's listing. Occasionally, he performs events with other headline artists.
Back to Top
Epic events and incredible deals straight to your inbox.