There aren't any Events on the horizon right now.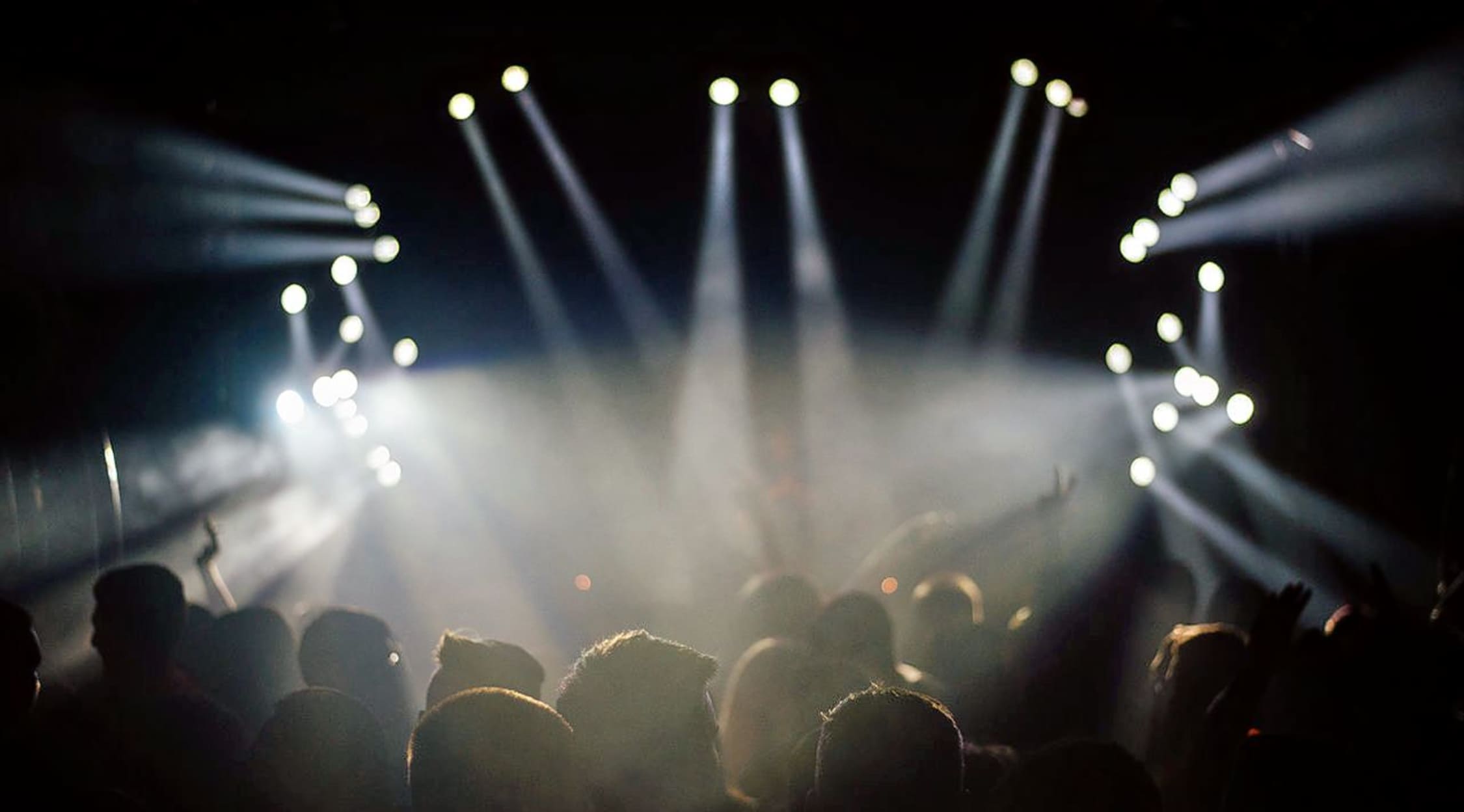 Stocksy
Joan Sebastian Tickets
Joan Sebastian Concert Schedule
When it comes to the best known contemporary ranchera crossover musical icons, there are precious few names that come to mind faster than that of Joan Sebastian. Hailing from Mexico, Sebastian writes and performs his own music with chart busting success. Since he first made his mark on the industry in 1977, he has consistently delivered some of the best singles, albums, and live performances that are practically guaranteed to get the audience going every time. To be in the crowd of a Joan Sebastian show is to feel an energy like you never have before. With Sebastian's irresistible and upbeat mixture of Banda, mariachi, and Latin pop, this Mexican star knows just what it takes to concoct hit song after hit song that is capable of provoking the most passionate of emotions. His songs may compel you to get up and dance or make your eyes all misty. This winner of four Grammy Awards and seven Latin Grammy Awards is one of the most celebrated and dedicated musicians in the Latin world today, and his performances never cease to amaze and delight.
Joan Sebastian is scheduled to make but one highly anticipated visit to the United States, so be sure to catch him at the Honda Center in Anaheim, CA. Can't make it to Anaheim this time? Have no fear. Sebastian's continent-wide appeal guarantees that he will be back in the United States soon enough, and when he is, you can rest assured that StubHub will have all of the relevant concert information and tickets. So if you can't make it this time, be sure to stay up to date and keep checking back with StubHub – your number one source for all your online concert ticket needs.
About Joan Sebastian
Joan Sebastian was born Jose Manuel Figueroa. At the tender age of eleven, young Jose would be sent to Morelos to live in a monastery. During his stay with the monks, it occurred to Jose that he might want to become a priest. He studied assiduously for many years, but he would eventually come to the conclusion that his true passion was really music. It was clear to everyone around him that Jose had musical talent, but he would enter into the competitive Latin pop music industry entirely by chance. During his time as an administrative assistant at an Oaxtepecan resort, Figueroa would happen to meet Angelica Maria, a well-known Mexican actress. During a brief conversation, Maria inquired whether Figueroa could sing. He was happy to show off his impressive vocals, and Maria immediately gave him the contact information for Eduardo Magallenes, a music producer. The rest is history.
After assuming the stage name of Joan Sebastian, the young singer would release his first record entitled Pedro Parrandas in 1974. This landmark album would quickly win Sebastian a loyal following. He would be prolific, releasing single after single and album after album, gaining the attention of more and more people in Mexico and around the globe. Sebastian's mesmerizing and powerful vocals and irresistible tunes would gradually help the singer become established as one of the foremost popular ranchera singers in the world. Even now, the inimitable Joan Sebastian remains a household name for any fan of Latin music, and he has enriched the genre considerably. Whenever Joan Sebastian steps out on any of the world class stages he has become so familiar with, the audience simply loses their minds. Indeed, Sebastian possesses that highly sought-after ability to light up an audience as soon as he arrives.
Previous Hits
With more than fifty unforgettable and catchy albums recorded throughout his long and impressive career, Joan Sebastian has rightfully garnered massive amounts of adoration and critical acclaim in his native Mexico and around the world. His biggest hit tracks will of course be known to his diehard fans, but the newcomers to Sebastian's fan base would do well to check out songs such as "Secreto de Amor", "Golondrinas Viajeres", "Disename", "Eso Y Mas"," El Honor", and "Tatuajes". These singles and more have topped charts in Mexico and across the globe, and there is clearly no denying that Joan Sebastian is one of the best and most adored Latin pop singers in the history of contemporary music. Once he takes his place onstage, the infectious enthusiasm of his fans creates a high energy atmosphere in which anything can happen. There is truly no feeling comparable to experiencing Joan Sebastian whipping the crowd into a frenzy with one of his most danceable hits, only to scale it back with a tender and passionate ballad that could move a heart of stone. His ability to bring out all levels of emotion in his audience is what makes Joan Sebastian one of the greatest musical artists and live performers around today. Come see what it's like to hear someone who has been entertaining audiences for more than a generation.
Trivia
When the young Jose Figueroa started his professional career in earnest in 1977, he assumed his stage name based on the eastern Spanish Catalan pronunciation of the name John – hence "Joan" – and the locale of San Sebastian – hence "Sebastian".
The Joan Sebastian Concert Experience
Get yourself mentally and emotionally prepared for one of the most exciting, unforgettable Latin music experiences of the year – if not a lifetime. This beloved Latin pop star is renowned far and wide for his ability to wow audiences all over the globe. With his enormous and dedicated community of international fans, the one and only Joan Sebastian always fills the venue to capacity and would never leave his cherished audience disappointed. As Joan Sebastian prepares for his appearance in the United States this year, you will surely want to take advantage of this time to get better acquainted with the extensive repertoire of Joan Sebastian hits and discover the sonorous singer for yourself. Once you are in the Honda Center, waiting for the undoubtedly epic performance that Joan Sebastian is about to deliver, you will feel the energy of your fellow fans and finally know what all the buzz is about. Don't wait – get your tickets today!
Back to Top