There aren't any Events on the horizon right now.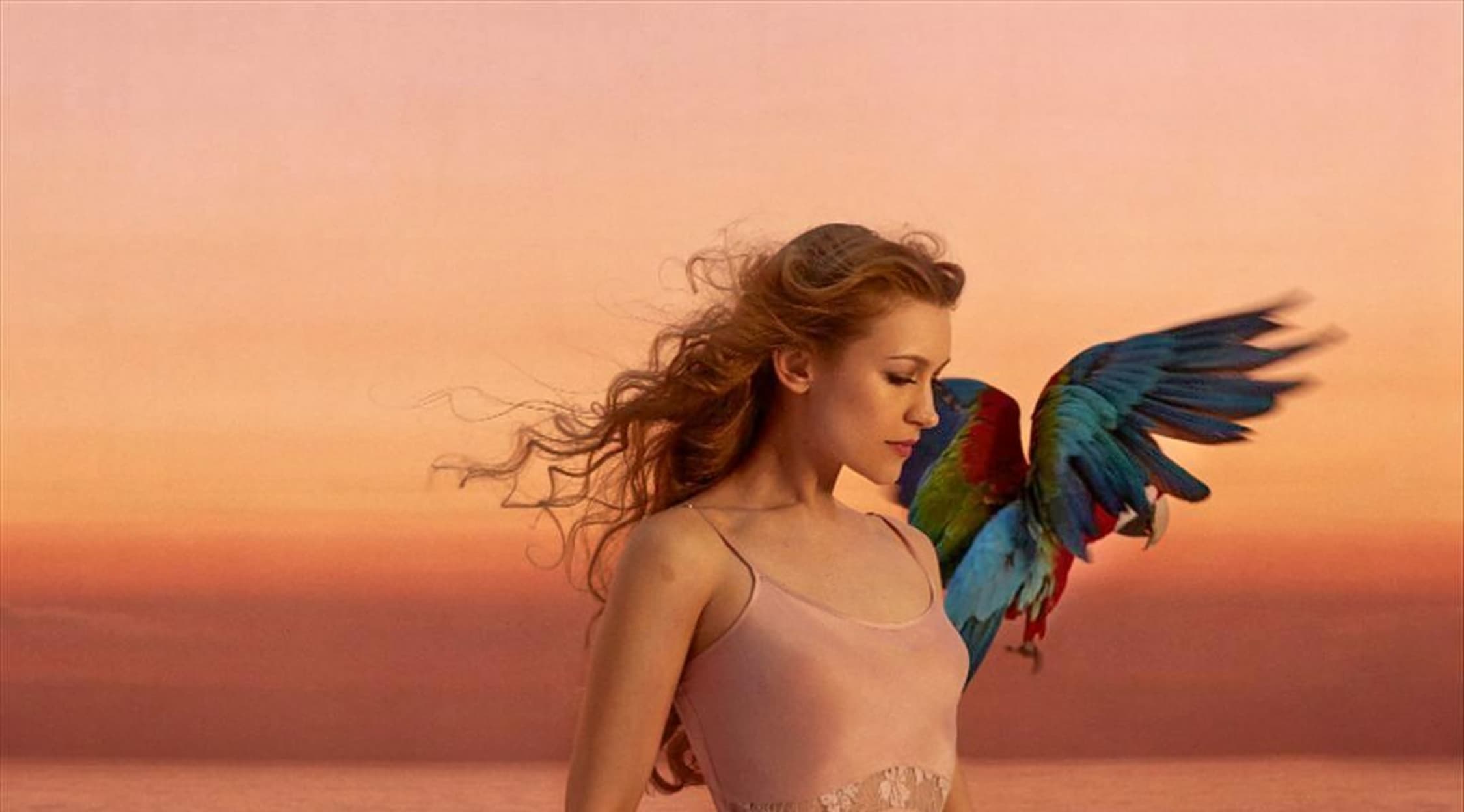 Rovi
Joanna Newsom Tickets
Joanna Newsom Tickets
Born in 1982, Joanna Newsom had an aptitude for music from a very young age. She received formal training in harp and piano as a child and continued to practice and play into her teenage years. After joining her first band, the Pleased, Newsom decided to pursue a life as a solo performer. Her debut album, The Milk-Eyed Mender, sold more than 200,000 copies, and her subsequent releases garnered her a cult following, including one unlikely fan, Andy Samberg, who she ended up marrying after meeting at one of her shows. Inspired by artists ranging from classical performers such as Bach to experimental rock legends like Kate Bush, Joanna Newsom creates a sound that is both haunting and memorable in her live shows and recorded music.
Childlike Fairytales
Joanna Newsom is known primarily for two aspects of her artistry: her raw, truly unique voice and her refined, angelic harp playing. The artist tells stories that sound like fairytales through her lyrics. She juxtaposes these stories with melodies made with the harp and backing pieces on the piano. These pieces are anything but simple musically yet come across as positively effortless on Newsom's part. Between 2004 and 2015, Newsom released four full-length studio albums, all of which were strongly praised by fans and critics. Although her voice and style have changed ever so slightly over the span of her career, she remains true to her distinct folk style.
Where can I buy Joanna Newsom tickets?
You can get all of your Joanna Newsom tickets at StubHub, the world's largest ticket marketplace. With StubHub's FanProtect guarantee in place, fans can rest easy knowing they are getting verified tickets and the best price possible.
What are some popular albums by Joanna Newsom?
The most famous Joanna Newsom album is The Milk-Eyed Mender. As far as debut releases go, The Milk-Eyed Mender is a powerhouse and one that established Newsom as an artist with tremendous talent and promise. The album was ranked in the top 50 on Pitchfork's list of the best albums of the 2000s. The Milk-Eyed Mender includes many of the songs that continue to feature in Joanna Newsom's concerts.
What are some of the songs that Joanna Newsom performs live?
"Bridges and Balloons," "Anecdotes," "Soft as Chalk," "Divers," "Emily," "Have One on Me," "Peach, Plum, Pear," "Sapokanikan," "Leaving the City," "Cosmia," "Time, As a Symptom" and "Good Intentions Paving Co." are among the most commonly heard songs at a Joanna Newsom show. These are some of her fans' most familiar and beloved tunes by the folk-oriented performer.
What can I can expect at a Joanna Newsom concert?
Joanna Newsom shows are unique for some very obvious reasons. First, not many mainstream and well-known performers play a full-sized harp as one of the main instrumental pieces of their act. Furthermore, not many of those harp-playing performers switch back and forth between the harp and a baby grand piano throughout the show. But, Newsom is unlike most performers, and so it is fitting that her shows are also as unique as she is. Fans can expect a lively performance that is overflowing with Newsom's unmatched talent and infectious joy.
Has Joanna Newsom been nominated for any awards?
While it might come as a shock to anyone who has listened to the multi-talented artist perform either on a studio album or live, Joanna Newsom has not been nominated for any awards that acknowledge her colossal talent.
Who are some artists and performers who are similar to Joanna Newsom
Sharon Van Etten, Arcade Fire and Fiona Apple are artists who create a unique and beautiful listening experience that fans of Joanna Newsom are likely to appreciate.
Back to Top