There aren't any Events on the horizon right now.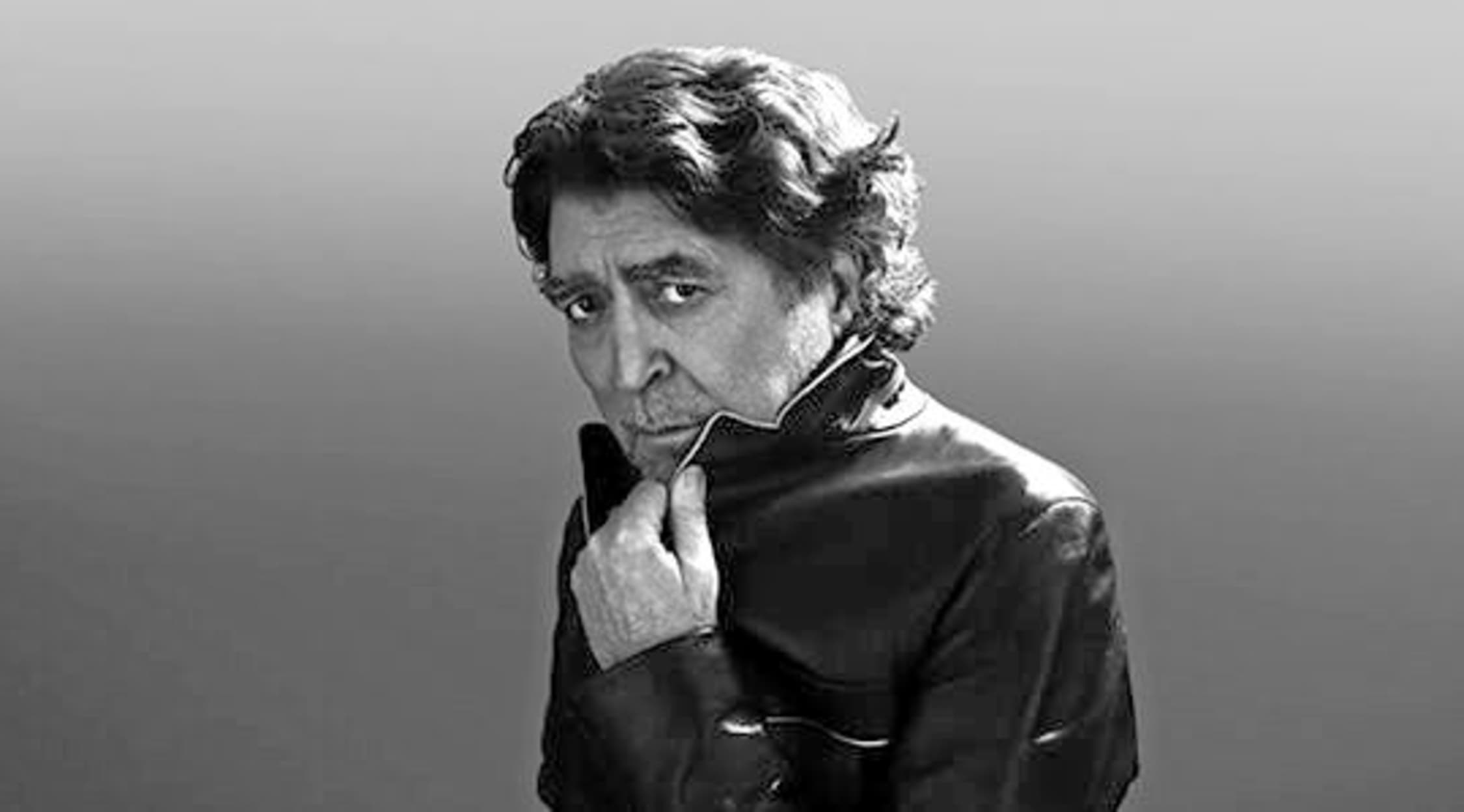 Rovi
Joaquin Sabina Tickets
Joaquín Sabina Tickets
Joaquín Sabina was interested in all art forms since he was a child in Spain. He began writing songs and performing in local bars in 1975 and released his first album, entitled Inventario, in 1978. This release went mostly unnoticed by fans, but it did catch the attention of some major record labels.
Diary of a Pedestrian (Diario de un peatón)
Joaquín Sabina's music has evolved over the course of his career. He has released everything from folk music tracks to hard rock and even what he describes as his own version of death metal. His music has been recognized with multiple awards through his career, including the 1999 Ondas Award for Best Spanish Artist and Best Spanish Song and the 2000 Golden Medal of Merit in the Fine Arts. Through the years, he has refined both his songwriting and the way he performs live. In addition to being a musician, Sabina is also a noted poet, writer and political activist.
Where can I buy Joaquín Sabina tickets?
You can get Joaquín Sabina tickets at one of the biggest ticket marketplaces in the world, StubHub. All purchases made on either the desktop or mobile platforms are secure thanks to the FanProtect guarantee.
Where can I find recordings of Joaquín Sabina's live performances?
If you are trying to decide whether to purchase tickets to one of Sabina's live performances, there are many ways to preview what one of his concerts is like. He has released four live albums that can give you a good idea of his pacing, playlist and sound quality. La mandragora, his first live album, was released in 1981. His 2007 live album, Dos pájaros de un tiro, was a joint effort with Spanish musician Joan Manuel Serrat.
What songs does Joaquín Sabina usually play during live performances?
Joaquín's extensive musical history gives him a lot of material to perform. He performs some of his most popular hits during every show, but he has also slipped in some deep cuts as well. There are a few songs that he commonly plays at live performances, which include "Lo Niego Todo," "Ruido" and "Peces de Ciudad" among others. There is no telling which songs he will choose to play, but the past indicates that he will give his hardcore fans what they want to hear.
What artists are similar to Joaquín Sabina?
Rock is a very popular genre in Latin America, so there are many artists that are somewhat similar to Joaquín Sabina. These include Ismael Serrano, Pedro Guerra, Silvio Rodríguez and Fernando Delgadillo.
What areas of the world has Joaquín Sabina toured in?
Joaquín Sabina has performed in famous venues throughout the world, including at Royal Albert Hall in London. He also has toured throughout the United States, including at the legendary Hammerstein Ballroom in New York City. In addition, he has played extensively throughout Latin America, including Peru, Chile, Uruguay, Argentina, Venezuela, Mexico and his home country of Spain.
What was Joaquín Sabina's breakthrough work?
In 1980, he released his second album, Malas compañías, his first on a major label. This album contained his breakthrough single, "Pongamos que hablo de Madrid". This gave his rock-influenced songs worldwide recognition and allowed Joaquín to tour the world playing his music.
Does Joaquín Sabina perform with other artists?
Joaquín has performed with other artists in the past. His tour with Joan Manuel Serrat is well documented and recorded. He has also performed and/or recorded with Javier Krahe, Javier Gurruchaga and Luis Eduardo Aute. You never know when one of these performers or a surprise guest might take the stage at a Joaquín Sabina concert.
Back to Top