There aren't any Events on the horizon right now.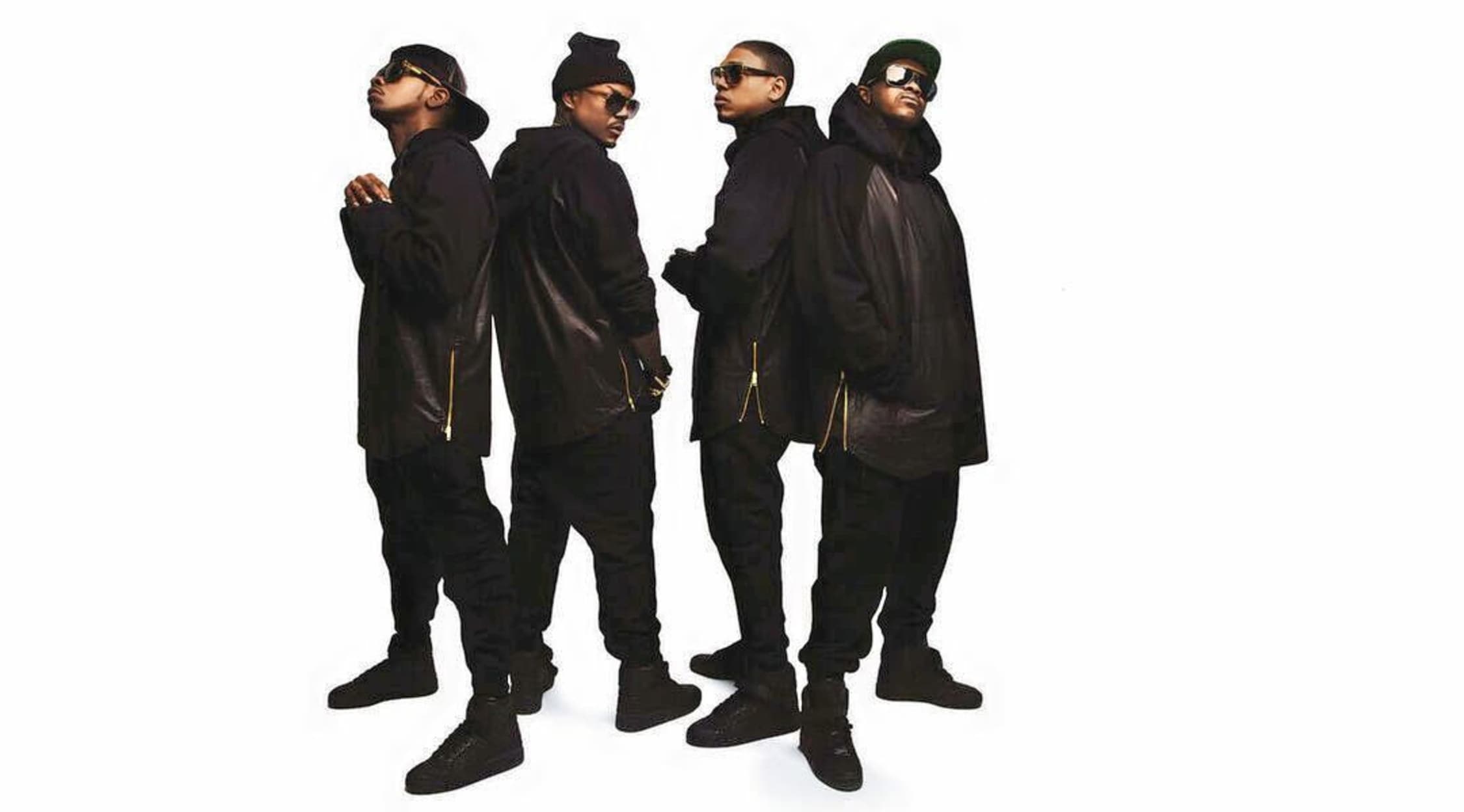 Rovi
Jodeci Tickets
Jodeci tour dates
Jodeci -- brothers Cedric "K-Ci" and Joel "JoJo" Hailey, plus brothers Dalvin DeGrate and Donald "DeVante Swing" -- gained fame as the original "bad boys" of R&B in the '80s and '90s. Known for the audience interaction at their live shows, Jodeci is once again bringing their classic old-school hip-hop to fans in the U.S.
Jodeci's history
Raised in strict religious families, JoJo and K-Ci got their start as child artists in Little Cedric and the Hailey Singers. They released three gospel albums, including God's Blessings, I'm All Right Now and Jesus Saves. Joining forces with DeVante Swing and his brother to form Jodeci in the early '80s, they ventured to New York with an arm full of demos.
In the Uptown Records office, hip-hop star Heavy D heard them auditioning and ultimately presented them with a recording contract. They were turned over to a young intern named Sean Combs, aka Puff Daddy or P. Diddy, who would go on to became a driving force in popular music, including the signing and managing of Justin Bieber. Combs was instrumental in helping refine Jodeci's image, which contrasted with the wholesome image of other R&B acts of the time, such as Boyz II Men. They signed on with Uptown Records in 1991 and released their first album, Forever My Lady, which sold more than 3 million copies and spawned hit singles like "Come and Talk to Me."
Jodeci's career milestones
It was the beginning of a series of successful releases that included 1993's Diary of a Mad Band, which achieved double-platinum status, and 1995's The Show, the After Party, the Hotel, which also went platinum. It was during this period that they began to blend gospel, hip hop, soul and the fusion genre "new jack swing" into their sound.
As the Jodeci tour made its way to major arenas and performance halls, their striking visual image began to influence hip-hop's original, distinctive look, including the trend of wearing Timberland boots. Following the success of their debut album, Jodeci nearly departed Uptown Records for Death Row Records. However, their second album climbed to No. 3 on the Billboard 200 and reached the peak of the rhythm and blues album charts. Three hit songs came from the album, including "Feenin'," "What About Us?" and "Cry for You." Jodeci was a major influence on many artists, Jay-Z, Notorious B.I.G, Twista and Drake among them.
In 1996, the band took a break, and JoJo and K-Ci released five albums through 2013 as a duo. The original group banded together again in 2015, producing their fourth album, The Past, The Present, the Future. The group has sold more than 20 million records, and Complex magazine put them at the top of their 2014 list, "1990s Male Rhythm and Blues Group Pyramid of Excellence," calling them the best R&B group of all time and one of the most influential musical acts of the '90s.
Similar to Jodeci
Fans of Jodeci might also enjoy Mariah Carey and R. Kelly.
Back to Top