There aren't any Events on the horizon right now.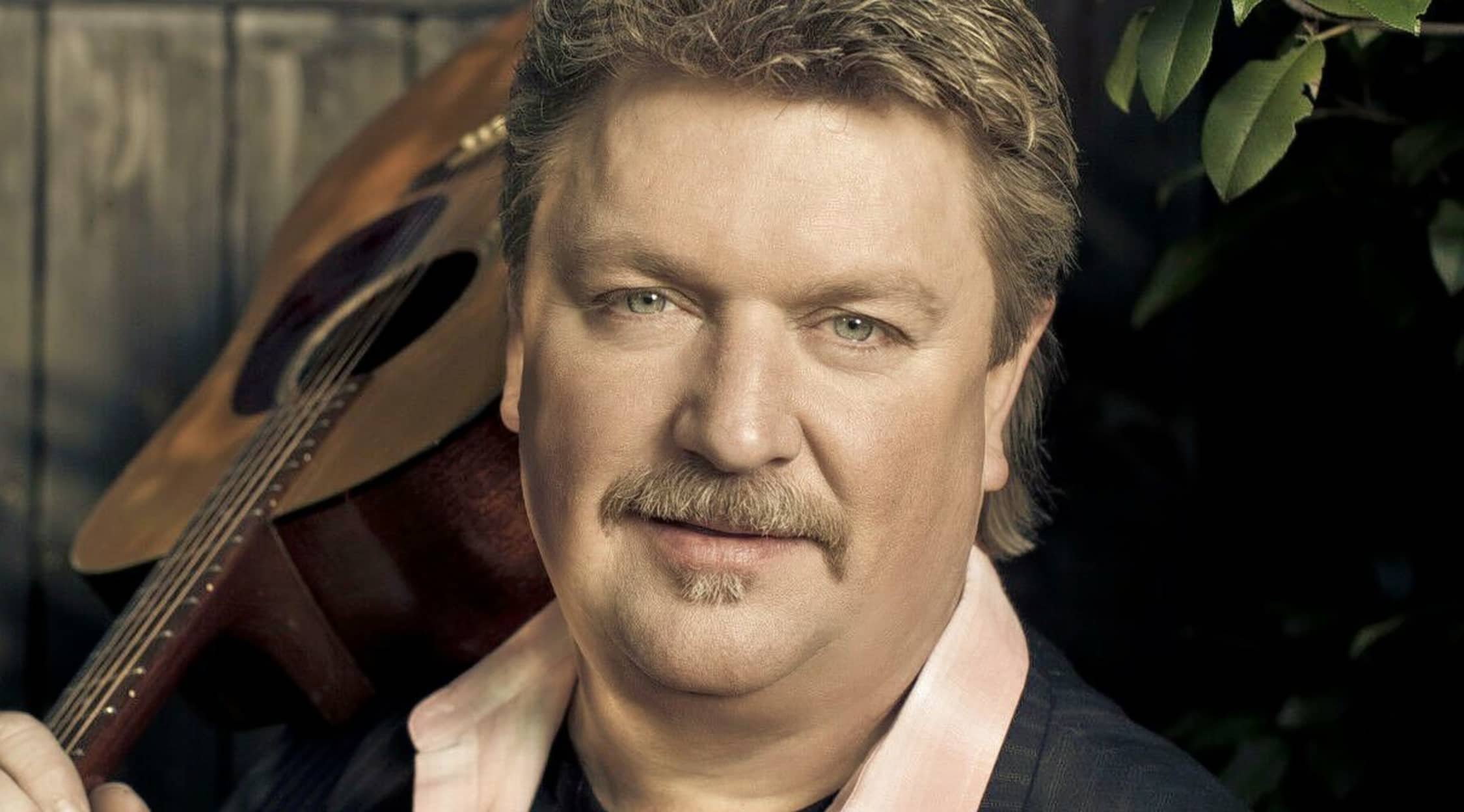 Rovi
Joe Diffie Tickets
Joe Diffie Concert Schedule
As one of the premier vocalists in country music, Joe Diffie has certainly made a lasting impact on the genre. With his country rock ballads and often-humorous lyrics, Diffie has scored 35 songs on the Billboard Hot Country Songs chart, making him one of the highest-charting artists in country music. Diffie is responsible for major country hits like "Pickup Man" and "Bigger Than the Beatles", so it's no surprise that his concerts are always packed with eager country music lovers.
If you have seen Joe Diffie perform live before, you definitely understand why he has been one of the most beloved country artists for the past several decades, as he consistently puts on one great show after another. Whether you have already seen Diffie in concert or have yet to see this all-star country artist rock out on stage, you definitely shouldn't miss seeing him perform live at one of his upcoming shows! This fall, Joe Diffie has a few exciting shows lined up: one at the Craig Civic Center in Kingwood on September 26th, one at the Santander Performing Arts Center in Reading on November 14th, and one at the Hard Rock in Northfield on November 15th.
With three highly anticipated shows lined up right around the corner, Joe Diffie fans around the country are already counting down the days until they can see this superstar rock out on stage. Don't miss out on seeing the iconic Joe Diffie perform his hit songs in person and grab your tickets on StubHub right away! You can also sign up for event alerts on StubHub so that you will be notified when Joe Diffie schedules a show in your area!
Joe Diffie Background
Joe Diffie was born in Oklahoma, where he was thrown into the musical spotlight before he even reached kindergarten. By the time he was four years old, Diffie was performing in his aunt's country band, and so he started to learn how to sing and play instruments when he was very young. Diffie spent his childhood moving around the country, living in states like Texas, Washington, and Wisconsin, but when he graduated high school, he made his way back to Oklahoma to attend Cameron University. He dropped out before graduating, however, when he decided to get married to his first wife in 1977. He spent time working in oil fields and later in a foundry, but his love for music was always in the back of his mind.
Outside of his grueling workdays, Diffie performed in several bands, and his love for music eventually inspired him to build his own recording studio. As part of the band Special Edition, Diffie recorded several demos, but ultimately had to sell his studio when he fell upon hard financial times. After he and his wife divorced, Diffie finally had an epiphany—if he wanted to pursue a career in music, it was now or never. So Diffie picked up and moved to Nashville, Tennessee, where his music dreams would ultimately come true.
Diffie released his first album in 1990, and his very first single, "Home" rocketed to the tops of the music charts. Even though it had taken him years to finally achieve his musical dreams, once he did so he was unstoppable. Ever since his very first record release, Joe Diffie has been one of the biggest names in country music, and he has scored numerous charting hits throughout his career. There's no doubt that Diffie can put on an awe-inspiring and fantastically fun show, so don't miss out on seeing him in concert and grab your tickets on StubHub right away!
Greatest Hits
Once Joe Diffie emerged onto the country music scene, he just continued to crank out insanely catchy and fun tunes. Over the years, he has released nine studio albums and a whopping 35 singles. He has gold and platinum albums in his repertoire, as well as hit country tunes like "Home", "If the Devil Danced (in Empty Pockets)", "Third Rock from the Sun", "Pickup Man", "Bigger Than the Beatles", "It's Always Somethin'", and "Texas Size Heartache".
With so many awesome country tunes in his repertoire, you can definitely count on Joe Diffie to enthrall his audiences with an awesome live set!
Trivia
Joe Diffie hasn't just penned hit songs for himself; he has also written country songs for artists like Tim McGraw, Holly Dunn, Jo Dee Messina, and Hank Thompson.
The Experience
There's nothing quite as fun as a good old fashioned country concert, which is why you should break out your cowboy boots and get ready for a knockout performance by Joe Diffie. This iconic country star has churned out numerous hit songs over the years, and now you have a chance to see him perform all of his best tunes live in concert. Take advantage of this incredible opportunity by grabbing your tickets on StubHub today!
Back to Top