There aren't any Events on the horizon right now.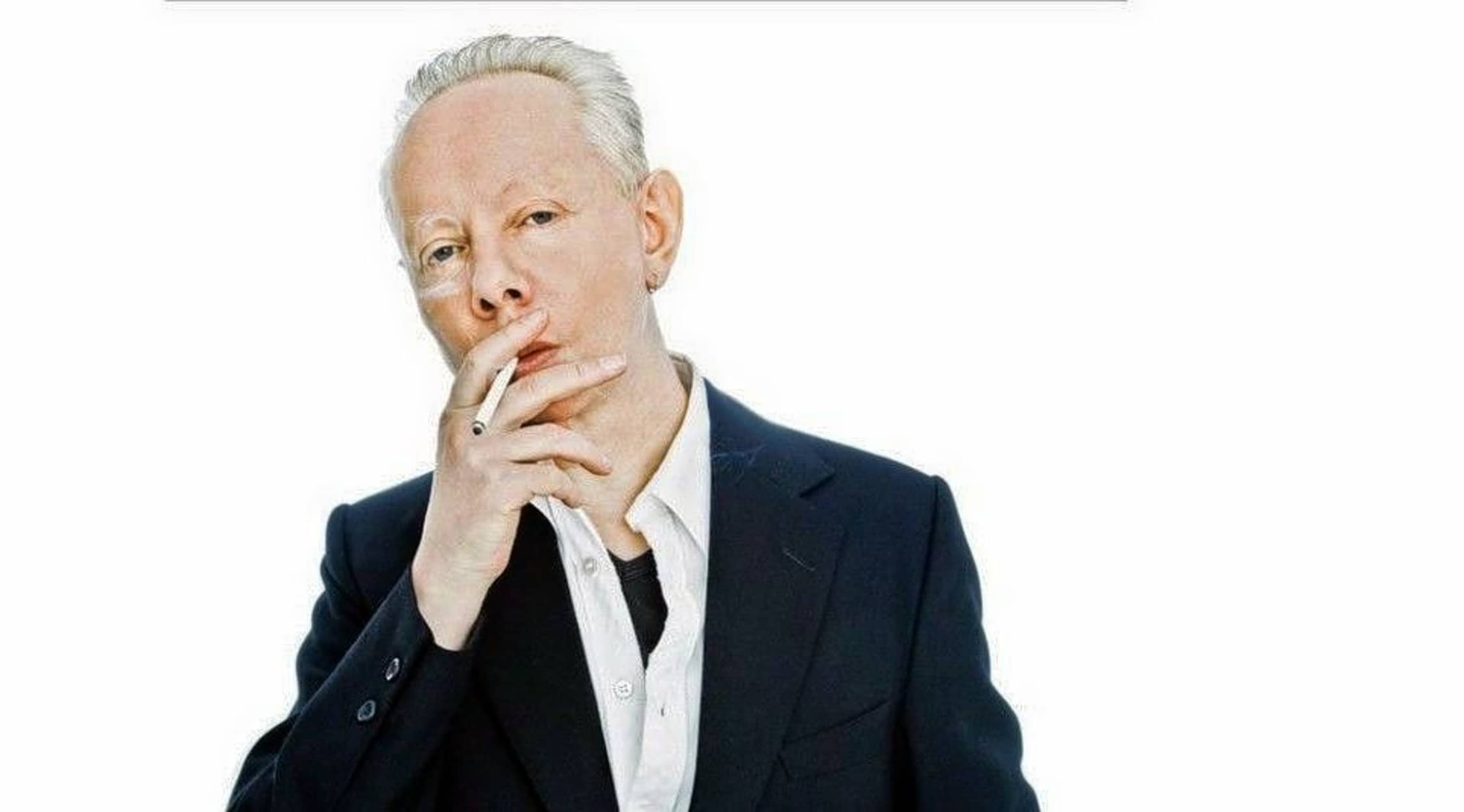 Rovi
Joe Jackson Tickets
Joe Jackson Tickets
Born David Ian Jackson in Burton upon Trent, Staffordshire, England, on August 11, 1954, Joe Jackson's first instrument was the violin, which he picked up in high school. Soon thereafter, he shifted to piano, the instrument he's best known for outside of his strong and unmistakable vocals. By 16 years of age, Joe Jackson was already playing for piano bar audiences, still under his given name. He then earned a scholarship to the Royal Academy of Music in London to study composition. He started a couple of bands - or one band that went by a couple of names - played the cabaret circuit, and the rest, as they say, is pop-rock history.
Joe Piano Jackson
David Jackson became Joe Jackson as more and more people started comparing his appearance to that of a puppet character named Joe Piano which, in turn, was the Peanuts character Snoopy's "Joe Cool" character playing the piano. The Joe Jackson band form in 1979, one year after Joe Jackson was signed by A&M Records. His debut album, Look Sharp!, garnered instant critical acclaim and, in 2013, was named by Rolling Stone Magazine as one of the 100 all-time greatest debut albums. Just one of its hits, "Is She Really Going Out with Him?" hit the top 40 in five nations and, in Canada, reached No. 9. Since then, Joe Jackson has released 20 other studio albums, most recently Fool in 2019, as well as 10 live albums, five compilation albums, three video albums and over 40 singles.
Where can I buy Joe Jackson tickets?
For Joe Jackson tickets, let stubhub.com, the world's largest online ticket marketplace, be your source.
What can I expect from Joe Jackson?
Joe Jackson's style is a blend of rock, new wave, melodic jazz, jazz-pop, sophisticated pop, punk rock and classical. Some of his earlier songs also have a ska influence. In addition to the piano and keyboards, Joe Jackson also plays the saxophone.
Who plays with Joe Jackson live on tour?
The Joe Jackson Band includes Gary Sanford on guitars, Graham Maby on bass and Dave Houghton on drums.
How many Grammy Awards has Joe Jackson won?
Joe Jackson has been nominated for six Grammy Awards and won one, in 2000, for Best Pop Instrumental Album with Symphony No. 1.
Where can I see the Joe Jackson tour?
Catch Joe Jackson on tour throughout the world, including Kursaal Auuditorium in San Sebastian, Spain, Teatro Romano in Fiesole, Italy, Jazz A Sete in Sete, France, and Stimmen Festival in Lorrach, Denmark. When Joe Jackson tours the US, it hits spots like Tampa Theatre in Tampa, Florida, The Lincoln Theatre in Washington, DC, The Music Center at Strathmore in North Bethesda, Maryland, The Grand Opera House in Wilmington, Delaware, Sheldon Concert Hall in St. Louis, Missouri, and the Apollo Theater in New York City.
What is a typical setlist at a Joe Jackson show?
At a recent Joe Jackson concert, the songs played included "One More Time," "Is She Really Going Out with Him?," "Fabulously Absolute," "Real Men," "Invisible Man," "It's No Different for Girls," "Fool," "Sunday Papers," "You Can't Get What You Want (Till You Know What You Want)," "Ode to Joy," "I'm the Man" and, as the encore, "Steppin' Out."
Who are Joe Jackson's influences?
Listen closely when Joe Jackson plays live and you may hear some of these musical influences like The Beach Boys, The Beatles, Irving Berlin, David Bowie, The Clash, Jimmy Cliff, Duke Ellington, Dr Feelgood, Buddy Holly, Louis Jordon, Ramsey Lewis, Eddie Palmieri, Roxy Music, Cole Porter, Brinsley Schwarz, Soft Machine and Steely Dan.
Which other artists are similar to Joe Jackson?
Joe Jackson has often been compared with Graham Parker and Elvis Costello.
Back to Top
Epic events and incredible deals straight to your inbox.