There aren't any Events on the horizon right now.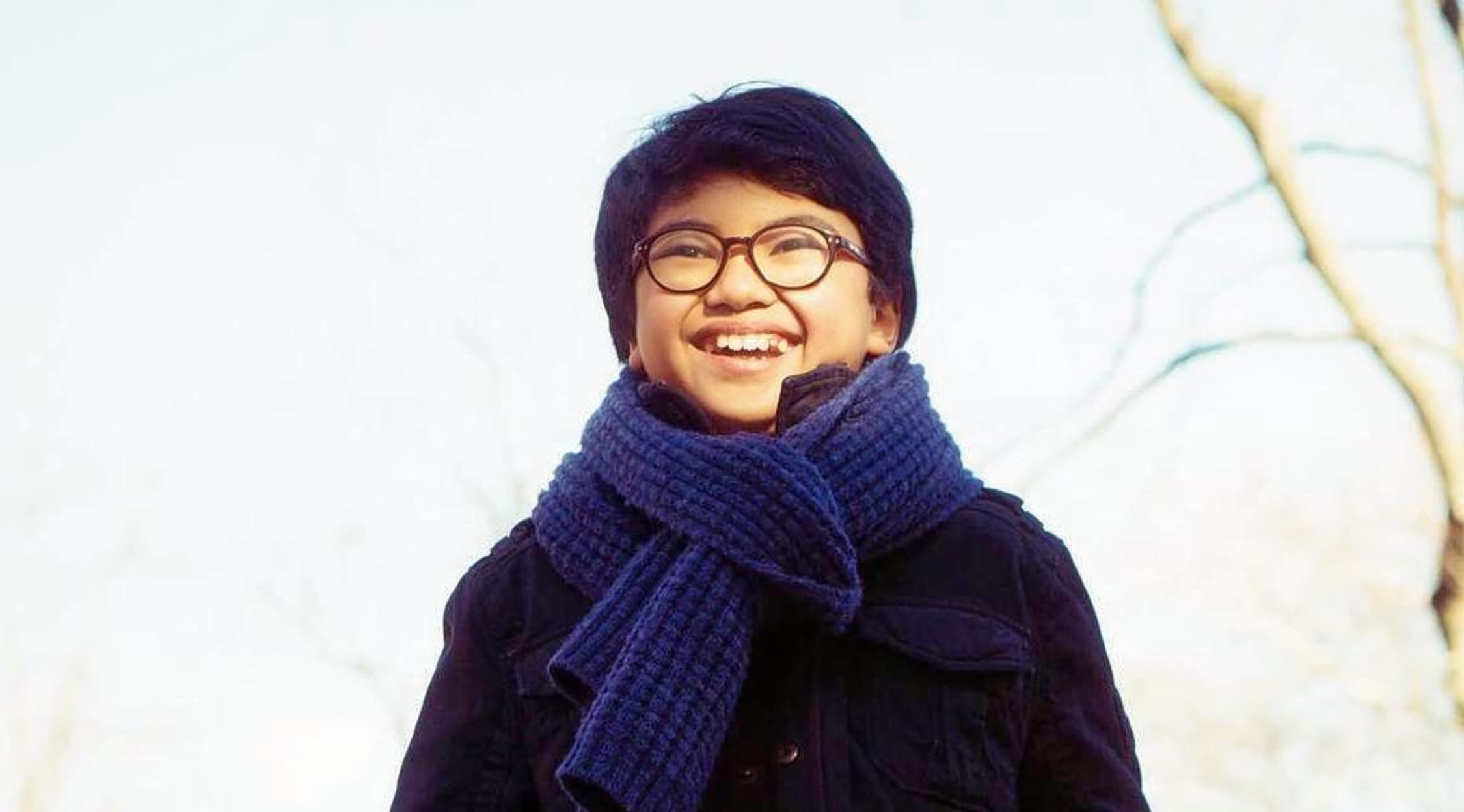 Rovi
Joey Alexander Tickets
Joey Alexander – The 2016 Tour
Joey Alexander will be performing at a handful of state-of-the-art concert venues this season, including Dizzy's Club Coca-Cola in New York, the Mizner Park Amphitheater in Boca Raton, and the Miller Center for the Arts in Reading. Joey Alexander's stunning jazz piano skills can be appreciated by music fans of all ages. Don't miss out on your chance to see this legendary Indonesian prodigy perform live! Get your tickets today.
About Joey Alexander
Born Josiah Alexander Sila on June 25, 2003, Joey Alexander is an Indonesian jazz pianist and is widely considered to be a child prodigy. His album debut, My Favorite Things, was released in May of 2015. Alexander taught himself jazz piano at the age of six, and he has played for Bill Clinton and Herbie Hancock. In 2013, he won the Master-Jam Fest Grand Prix. In 2014, Wynton Marsalis invited the pianist to play at the Jazz at Lincoln Center gala in 2014, which made Alexander an overnight sensation. In 2015, he performed at the Newport Jazz Festival and the Montreal International Jazz Festival. Alexander is the first ever Indonesian act to enter the United States' Billboard 200 chart, where My Favorite Things ranked number 174 in 2015.
Joey Alexander was born in Denpasar in Bali, Indonesia to Farah Leonora Urbach and Denny Sila, who ran an adventure tourism company. Denny Sila is an amateur musician, and he and his wife are jazz music fans. Alexander first learned about jazz through his father's classic albums. By the age of six he was playing jazz compositions such as "Well, You Needn't" by Thelonious Monk by ear on a miniature electric keyboard. Alexander claims that his gift came naturally to him, and considers Herbie Hancock, Bill Evans, Harry Connick, Jr., John Coltrane, and Thelonious Monk among his main musical inspirations. He also admires McCoy Tyner, Horace Silver, Lee Morgan, Brad Mehldau, Wynton Marsalis, Miles Davis, and Clifford Brown.
Because formal jazz training was unavailable where he grew up, Alexander started jamming with experienced musicians in Jakarta and Bali. His family relocated to Jakarta after dissolving their tourism company so that their son could live near Indonesia's best jazz musicians. At the age of eight, Alexander played for Hancock when the established musician visited Jakarta as a goodwill ambassador for UNESCO. Hancock's encouragement galvanized Alexander's commitment to jazz. The following year, Alexander won the Master-Jam Fest Grand Prix in Odessa, Ukraine, beating out 43 artists from 17 countries. In 2014, Alexander and his family moved to New York City.
Wynton Marsalis, jazz trumpeter and the Jazz at Lincoln Center's artistic director, discovered Alexander when a friend showed him a YouTube video of the child playing songs by Chick Corea, Monk, and Coltrane. Marsalis praised Alexander on social media and invited him to play at the Jazz at Lincoln Center gala. This marked Alexander's American performance debut. He earned rave reviews, particularly for his solo rendition of Monk's "'Round Midnight". This led to an invitation from Jeanne Moutoussamy-Ashe to play at the Arthur Ashe Learning Center gala for an audience that included Bill Clinton, former U.S. president. Moutoussamy-Ashe then introduced Joey Alexander to CourtSense Tennis Training Center founder Gordon Uehling III, who has allowed the pianist and his parents to stay at his Alpine, New Jersey estate.
Alexander performed at A Great Night in Harlem, a concert paying tribute to Herbie Hancock held at the Apollo Theater. A concert at the University of the District of Columbia earned viral attention online, amassing over half a million views on Facebook. The pianist also performed in a show with students from the Juilliard School, with the proceeds going towards Alexander's continued stay in New York City. The performance, which garnered nationwide media coverage on NBC News, was so successful that Alexander was able to obtain his O-1 visa, reserved for immigrants with extraordinary ability. Alexander also gave noteworthy live performances in 2014 at the International Java Jazz Festival in Jakarta and the Copenhagen Jazz Festival.
Alexander's album debut, My Favorite Things, was released in May of 2015 through the Harlem-based record label Motema Music. The pianist was 11 years old at the time of its release. Recording began in October of 2014, and Grammy winner Jason Olaine helmed the production. Alexander arranged all of the compositions on the record, which includes covers of "'Round Midnight" by Monk, "Giant Steps" by Coltrane, and "Lush Life" by Billy Strayhorn. The set also features an original composition by Alexander, "Ma Blues", which was influenced by "Moanin'" by Russell Hall. My Favorite Things features Alexander's band of Sammy Miller, Alphonso Horne, and Russell Hall, as well as guest artists Ulysses Owens and Larry Grenadier.
Alexander played a number of notable performances in 2015, including a gig at the Newport Jazz Festival and another at the Montreal International Jazz Festival. George Wein, producer of the Newport Jazz Festival, is usually loath to book alleged child prodigies, but he made an exception after Moutoussamy-Ashe arranged for Alexander to play for Wein at his Manhattan apartment. Wein was won over by Alexander's mature harmonic approach. Marsalis has expressed interest in incorporating Alexander into the Jazz at Lincoln Center's educational outreach efforts, which aim to encourage youth to appreciate jazz music.
Previous Hits
The album debut of jazz pianist and child prodigy Joey Alexander, My Favorite Things (2015), shows off the 11-year-old's amazing keyboard virtuosity. A mix of older and younger peers join Alexander here, including drummer Ulysses Owens and journeyman bassist Larry Grenadier. On various tracks, Alexander is backed by rising revolutionary trumpeter Alphonso Horne, drummer Sammy Miller, and bassist Russell Hall. Produced by Grammy winner Jason Olaine, who earlier managed albums by jazz luminaries such as Kurt Rosenwinkel, Chris Potter, Roy Hargrove, and others, My Favorite Things offers a collection of jazz classics and pieces from the American Popular Songbook in acoustic, on-point, and swinging style.
Trivia
Joey Alexander is the nephew of Nafa Urbach, a celebrated dangdut singer.
The Joey Alexander Concert Experience
There has never been a better time to be a fan of jazz piano. Indonesian prodigy Joey Alexander has caused a stir among American jazz audiences, and his concert will sweep you away with its harmonic skill and technical virtuosity. Whether you're hoping to hear his covers of jazz standards or his Grammy-nominated improvisations, Joey Alexander will provide an evening of music you will never forget.
Back to Top
Epic events and incredible deals straight to your inbox.