We didn't find anything nearby, but here's what's happening in other cities.
There aren't any events on the horizon right now.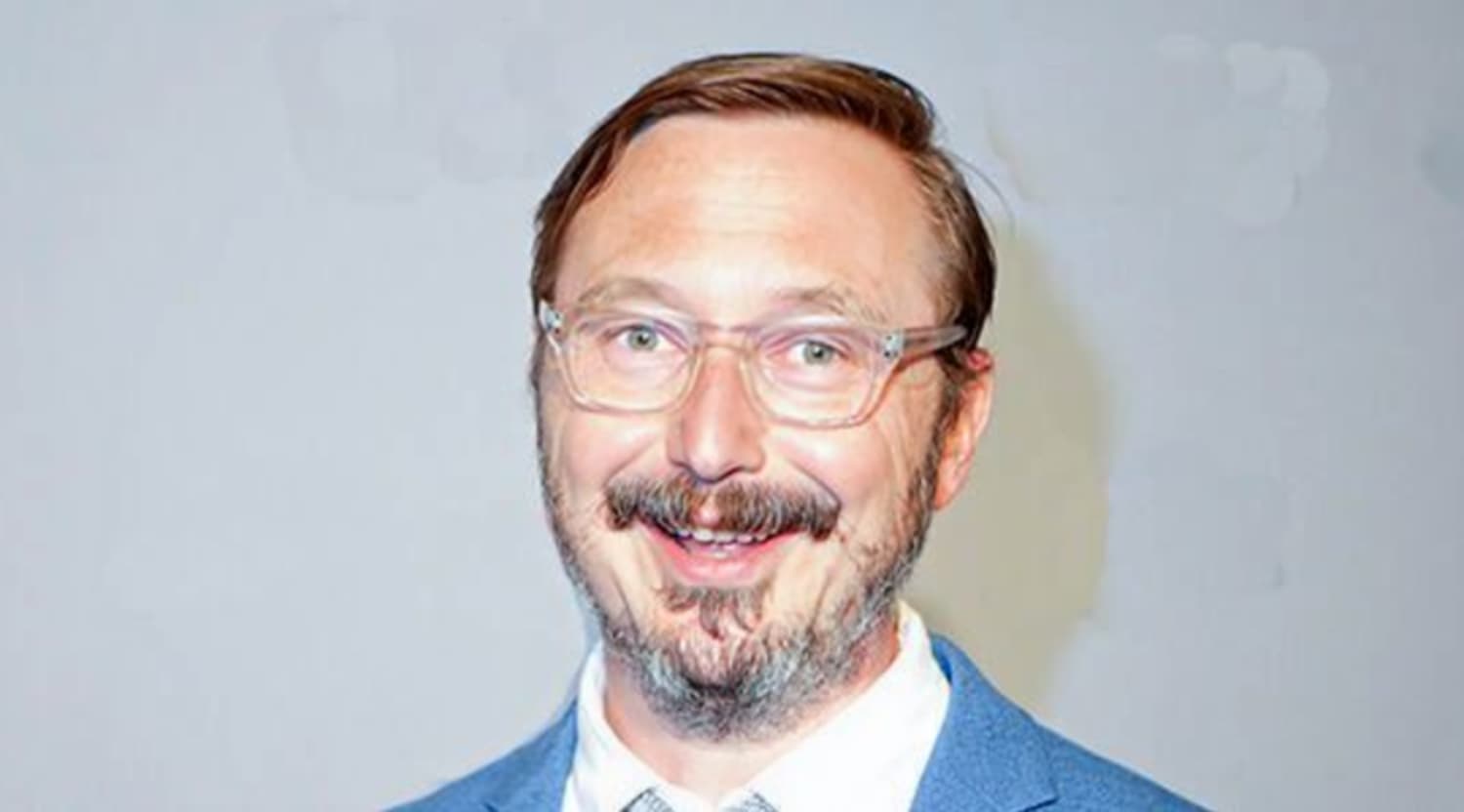 Alamy
John Hodgman Tickets
John Hodgman Plot
Are you waiting around for the perfect show to come along and entice you to head out and see it? Well waiting around won't bring the shows that you don't want to miss out on to your attention if you're serious about heading out to the theater to enjoy some entertainment this weekend. You need to be proactive about what you're going to head out and see on the stage if you've been hoping to get out of the house this weekend to attend a must-see show. For a hilarious evening out hearing from a popular performer, consider picking up your tickets to enjoy the famous figure John Hodgman when he brings his talents to a stage near you next! Though many best remember him for his portrayal as a PC in the famous "PC vs. Apple" commercials that had a physical embodiment of each device, John Hodgman's hilarious writing has carried him into the limelight as one of the best authors to be releasing work in the world of comedy. With an unparalleled wit, John Hodgman has been able to prove that he can translate his skills to just about any medium that he's associated with. For a fun evening out at the theater, make sure you get your tickets early to enjoy hearing what John Hodgman has to say! But make sure you get your tickets now while there are still some available through StubHub!
John Hodgman Schedule
If you consider yourself a huge fan of the written word and you were hoping to hear from one of your favorite authors on the stage, know that you can always pick up your tickets to see John Hodgman when he heads out to a speaking engagement next at the Wilbur Theatre in beautiful Boston, Massachusetts! No matter where you were hoping to see John Hodgman on the stage, know that you always have the opportunity to get your tickets early before the rush heads for the box office by logging on to StubHub from anywhere with a WiFi connection. From StubHub, you'll be able to purchase your tickets in just a few clicks, so what are you waiting for? Get your tickets today!
John Hodgman Cast
Over the course of his time appearing on various television shows and commercials, John Hodgman has had the opportunity to work alongside such celebrated talents in their fields as Lola Kirke, Saffron Burrows, Hannah Dunne, Gael Garcia Bernal, Peter Vack, Bernadette Peters, Mark Blum, Debra Monk, Malcolm McDowell, Jennifer Kim, Joel Bernstein, Nora Arnezeder, John Miller, Brennan Brown, John Miller, Adam David Thompson, Sandro Isaack, Makenzie Leigh, Grace Gummer, Ben Kingsley, Patricia Clarkson, Jake Weber, Sarita Choudhury, Samantha Bee, Matt Salinger, Daniela Lavender, Michael Mantell, Avi Nash, Jessie Nagpal, Jonathan C. Kaplan, Bryan Burton, Joan Juliet Buck, Amelia Fowler, Shawn Michael, Randy Graff, Patrick Brana, and more! Though this list may make it look like John Hodgman is focusing on his career as an actor, that's not entirely accurate as it seems John Hodgman is very particular about the roles he takes. His written work remains one of the most prized skills that he brings with him to the stage, and that translates well when he gives solo performances as he's planning to do soon at a venue near you. Don't miss out on this great opportunity to see one of the most hilarious figures currently in the entertainment world as John Hodgman comes to a stage near you!
John Hodgman Author
If you and your friends are planning to go and see a hilarious show on the stage this weekend, make sure that you plan ahead to purchase your tickets early through StubHub before heading for the box office, because there's no telling how quickly a popular show is going to sell out in your area if it's for a celebrated figure. But don't worry, you can stay up to date on how many tickets are left in your area to get you into the most popular shows by checking StubHub regularly to see all of the information you need to attend. If you're thinking of seeing a popular figure like John Hodgman on the stage, you're not going to want to miss out on these tickets! As a hilarious author and entertainer, John Hodgman has gained fans around the globe through his comical musings and unique sense of humor. Fans have appreciated his written works over the years which has only spurred them to head out and see this figure on the stage when he gives performances.
Though the domain of writing tends to be his preferred area of expertise, he's got plenty of other talents to offer as fans can attest. The most successful of his written works come in the form of his three published books, which include such titles as The Areas of My Expertise, More Information Than You Require, and That Is All. His writing isn't limited to just releasing books though, as he's a regular contributor to works that have been printed in Wired, The New York Times, The Believer, and more. Even being tapped to give the Radio and TV Correspondent's Dinner speech as the host for President Barack Obama, it should be clear that his talents are more than enough to keep him a popular figure in the entertainment world. But even if you've had the chance to read his works before and you're familiar with his writing, there's no telling what this hilarious figure has to say on the stage, so if you were looking for a fun evening out unlike any other you've experienced, be sure you pick up your tickets to see John Hodgman today! Don't wait too long though or you might be extremely disappointed to discover that John Hodgman's next show might be sold out! The only way to know for sure is to plan ahead and get your tickets through StubHub while they're still available!
John Hodgman Trivia
Q: When was popular author, actor, and humorist John Hodgman born?A: Popular author, actor, and humorist John Hodgman was born on June 3, 1971.
Q: Where was popular author, actor, and humorist John Hodgman born?A: Popular author, actor, and humorist John Hodgman was born in Brookline, Massachusetts.
Back to Top
Epic events and incredible deals straight to your inbox.