There aren't any Events on the horizon right now.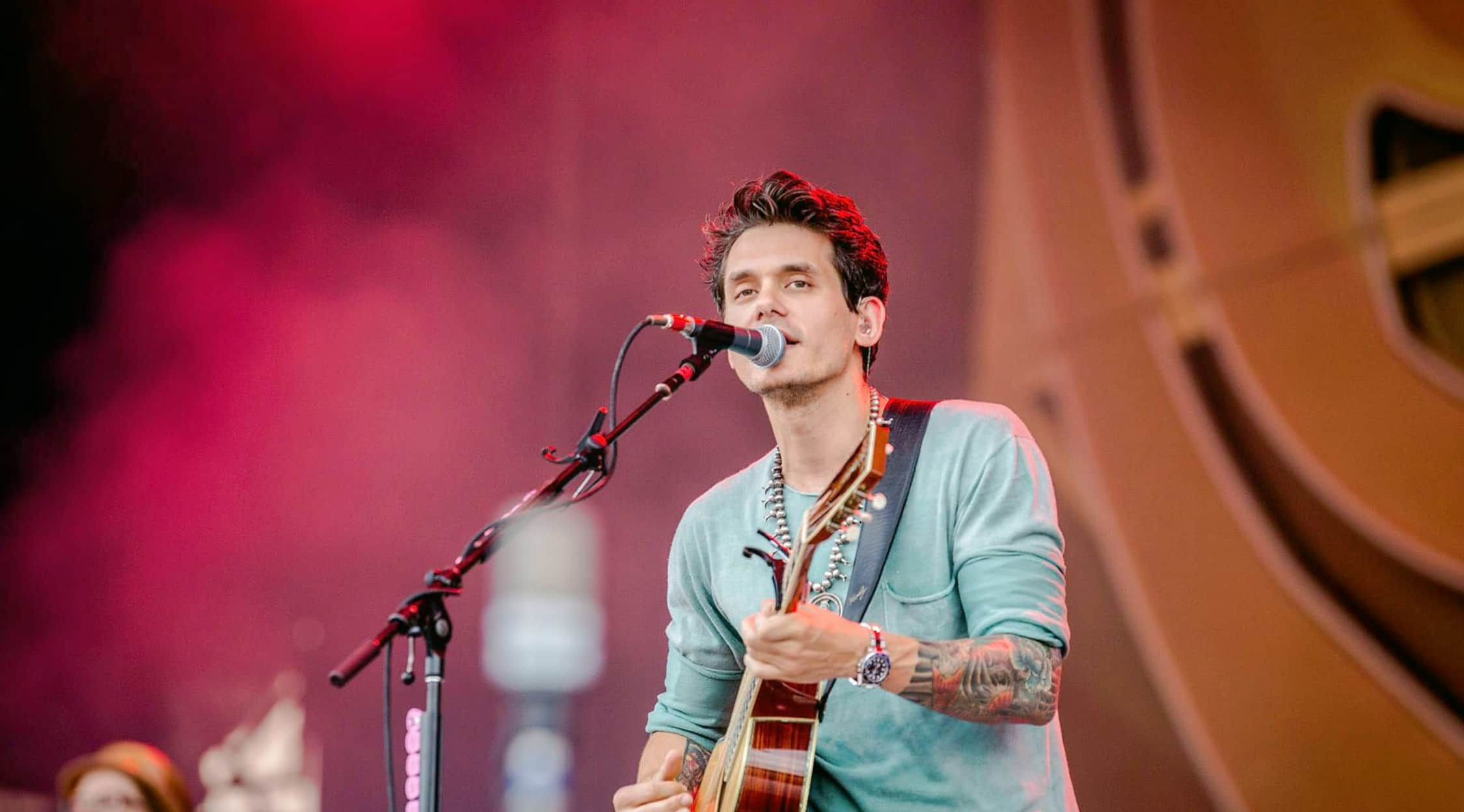 Alamy
John Mayer Tickets
John Mayer Tickets
Since entering the music scene as a solo artist in 2001, John Mayer has been delighting fans with his pop, alternative rock, blues, folk and soul music. He has released seven studio albums, including the multi-platinum Room for Squares and Heavier Things as well as his project in 2017 The Search for Everything. Aside from being a singer, John is also an accomplished guitarist, and he lends those talents to such songs as "Rosie." His musical roots are firmly grounded, and he heralds iconic artists such as B.B. King and Stevie Ray Vaughan as his musical influences.
Musical Aspirations Inspired by "Marty McFly" and Stevie Ray Vaughan
When John Mayer was a child, he was inspired to begin playing the guitar after watching Michael J. Fox's character, "Marty McFly," in the hit movie Back to the Future. At the age of 13, John's father rented him a guitar, and he was presented with a Stevie Ray Vaughan cassette by a neighbor, which encouraged John to delve further into the acoustic stylings of the guitar and blues music. John became fascinated with playing music, and it became a method of escape during the tumultuous time of his parent's divorce. After spending a weekend in the hospital at the age of 17, Mayer began to pen his own songs when he realized he also had a talent for songwriting. After a short-lived stint as part of a two-man band called Lo-Fi Masters, John struck out on his own as a solo artist and released his first eight-song EP titled Inside Wants Out. His first full-length project Room for Squares was released as an Internet-only album. After Mayer was signed to Columbia Records, Room for Squares was remixed and re-released. The album reached multi-platinum status after the re-release and birthed the single "Your Body is a Wonderland," which peaked at No. 1 on the Billboard Hot 100. Room for Squares was followed by the release of Heavier Things in 2003, Continuum in 2006, Battle Studies in 2009, Born and Raised in 2012, Paradise Valley in 2013 and The Search for Everything in 2017. After taking a hiatus from performing in 2010, Mayer returned to the stage in 2013 with his most recent endeavor, entitled the John Mayer World Tour.
Where can I buy John Mayer tickets?
Look for your John Mayer concert tickets at StubHub! You can be assured of a safe and secure purchase thanks to their FanProtect guarantee.
Can you name some popular John Mayer songs?
John Mayer has a slew of popular songs that include "Your Body is a Wonderland," "No Such Thing," "Waiting on the World to Change," "Clarity," "Who Says" and "Bigger Than My Body."
What is the setlist for John Mayer's World Tour?
The setlist for John Mayer's World Tour includes the songs "Belief," "Moving On and Getting Over," "I Don't Trust Myself (With Loving You)," "Who Says," "Waitin' on the Day," "The Search for Everything," "Love on the Weekend," "Something Like Olivia," "Changing," "Why Georgia," "New Light," "In Your Atmosphere," "Buckets of Rain," "Your Body is a Wonderland," "Neon" and many more.
How many Grammy Awards has John Mayer won?
John Mayer has won seven Grammy awards. He won Best Male Pop Performance in 2003.
Are there any John Mayer World Tour concerts near me?
The John Mayer World Tour has shows in multiple countries, including the United States, Canada, Ireland and England. Don't miss out on your chance to see Mayer as he plays some of the most iconic venues in the world, such as at Madison Square Garden and O2 Arena.
Which artists are similar John Mayer?
John Mayer fans may also enjoy music from Jason Mraz, Gavin Degraw and Maroon 5.
Back to Top