We didn't find anything nearby, but here's what's happening in other cities.
There aren't any events on the horizon right now.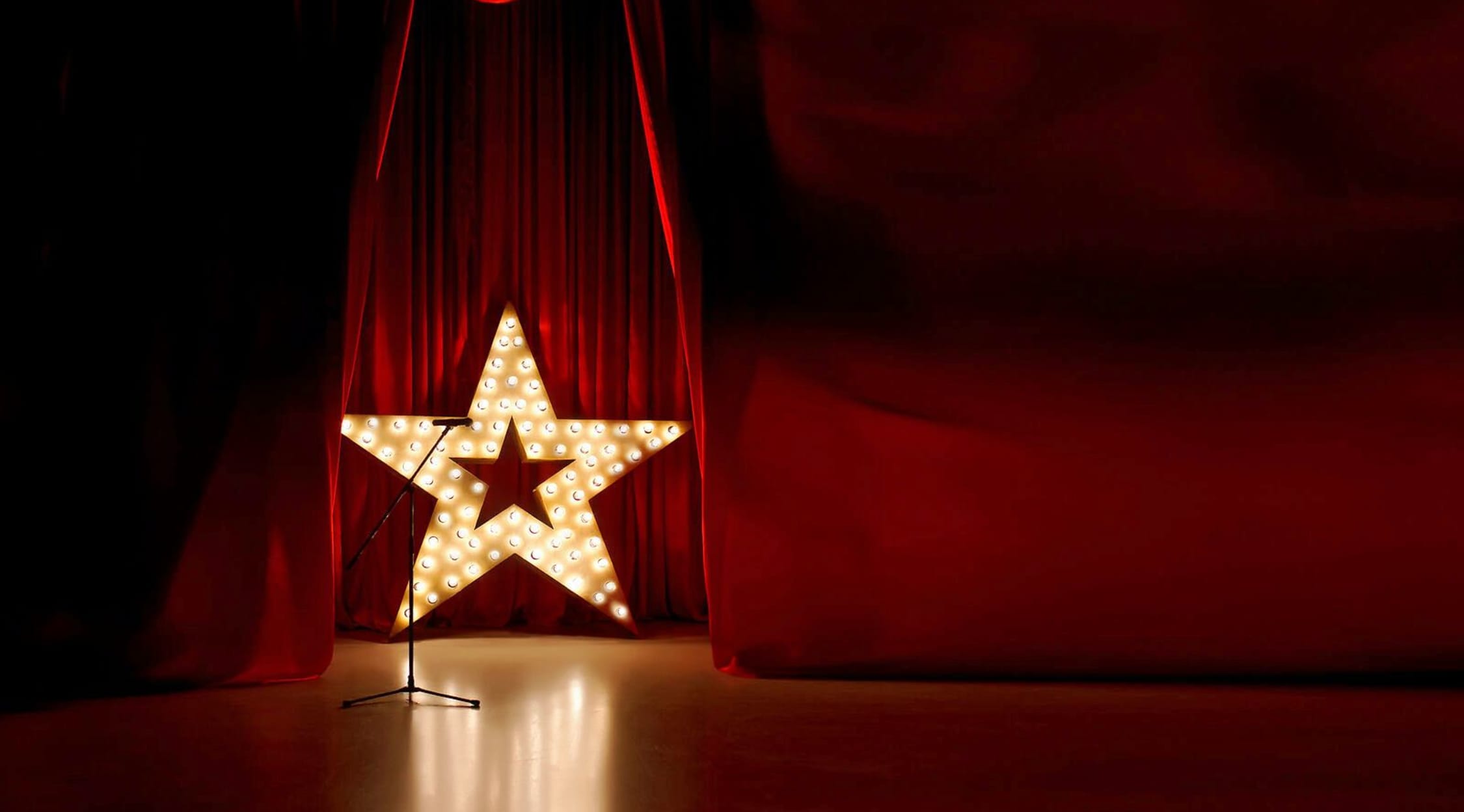 Adobe Stock
John Pinette Tickets
John Pinette Plot
Have you been pining to go to a show that'll have you laughing until you cry? Have you been in the mood to head out and see one of the funniest comedians in the last decade? Well you're in luck, because StubHub gives you access to some of the hottest upcoming shows in your area! Shows like John Pinette performing live on stage before your very eyes! If you wanted to bust your gut this weekend at a comedy show with all of your closest friends, be sure you check by StubHub to make sure that there are still seats available to see John Pinette perform his unique brand of comedy live on stage! You'll be rolling around barely able to contain yourself when you see John Pinette unleash his brand of humor on your earbuds. Known for his vast range of voices that he's capable of, John Pinette is sure to give you a taste of his impressions, whether it's performing as an Ewok or as Gollum from The Lord of the Rings. This is your one chance to brag to all of your friends about the awesome comedy shows you get access to, so don't miss out on this exciting chance by breaking out your laptop and heading to StubHub. Only StubHub can get you access to the hottest upcoming concerts, stage shows, and sporting events, so why bother waiting in line at the box office? Skip the line and get all of your tickets to see John Pinette or whoever else you may be seeing through StubHub today! Secure your seats before they're all gone!
John Pinette Schedule
John Pinette is a well known comedian, so if you're going to be heading out to see his show, there's a great chance that he'll be booked in a venue near you! Whether you're nearer to the Bergen Performing Arts Center in Englewood, New Jersey, or planning on heading out to see Mr. Pinette when he takes the stage at the Warner Theatre in Washington, D.C. You'll even have a chance to see The Orleans Showroom in Las Vegas, Nevada. So no matter where you decide to see John Pinette unleash his wit, you're bound to see him in a venue near you! With so many options available for shows, it's only wise to log on to StubHub early so you can secure your seats before all of the tickets are sold out! So grab your best buddies and even your most hated enemies -- no one's going to want to miss out on this show, no matter who they are! So buy your tickets with StubHub today!
John Pinette Cast
Mr. Pinette was named Stand-Up Comedian of the Year by the American Comedy Awards in 1999 and received a Gemini Award nomination for his superb televised performance at The Montreal Comedy Festival in 2000. That's why you know that when you're getting tickets to see John Pinette, you're guaranteed to laugh until you cry! Go ahead and make a list of the things you're not going to be doing this weekend, because there's no room for anything else but laughter when you're going out into the comedy clubs and seeing John Pinette perform his newest material. So whether you're catching his performances in such hit television shows and movies as ALF, Revenge of the Nerds III: The Next Generation, Junior, Seinfeld, and The Punisher, you know what to expect when you get your tickets to see John Pinette. So why waste your time doing anything else this weekend? You're not going to laugh nearly as hard at any amateur hour at a low-rent comedy club, why not prepare early and get tickets to see someone as nationally renowned in comedy as Mr. Pinette? Get your tickets today and make all of your friends jealous when you hear all that John Pinette has to offer!
John Pinette Author
When you hear the jokes that John Pinette has to tell you, you're going to forget all of your other plans this weekend. That birthday party you told your ex-girlfriend you'd go to? That's out. That other job interview you had lined up? Not interested anymore. That football game you bought tickets to on StubHub? Well, you might want to reconsider, those tickets are sold out and you made the right decision by getting yours early from StubHub. But because John Pinette writes his own material, you know that whatever you hear is going to be as high quality as everything he's ever done! So don't waste any time in rushing out to get your tickets to see him through StubHub today!
John Pinette Trivia
Q: When was John Pinette born?A: John Pinette was born on March 23, 1964 in Boston, Massachusetts.
Q: What did John Pinette originally study when in school?A: Though he would go on to have a very successful career in comedy, John Pinette's background is in accounting.
Back to Top