There aren't any Events on the horizon right now.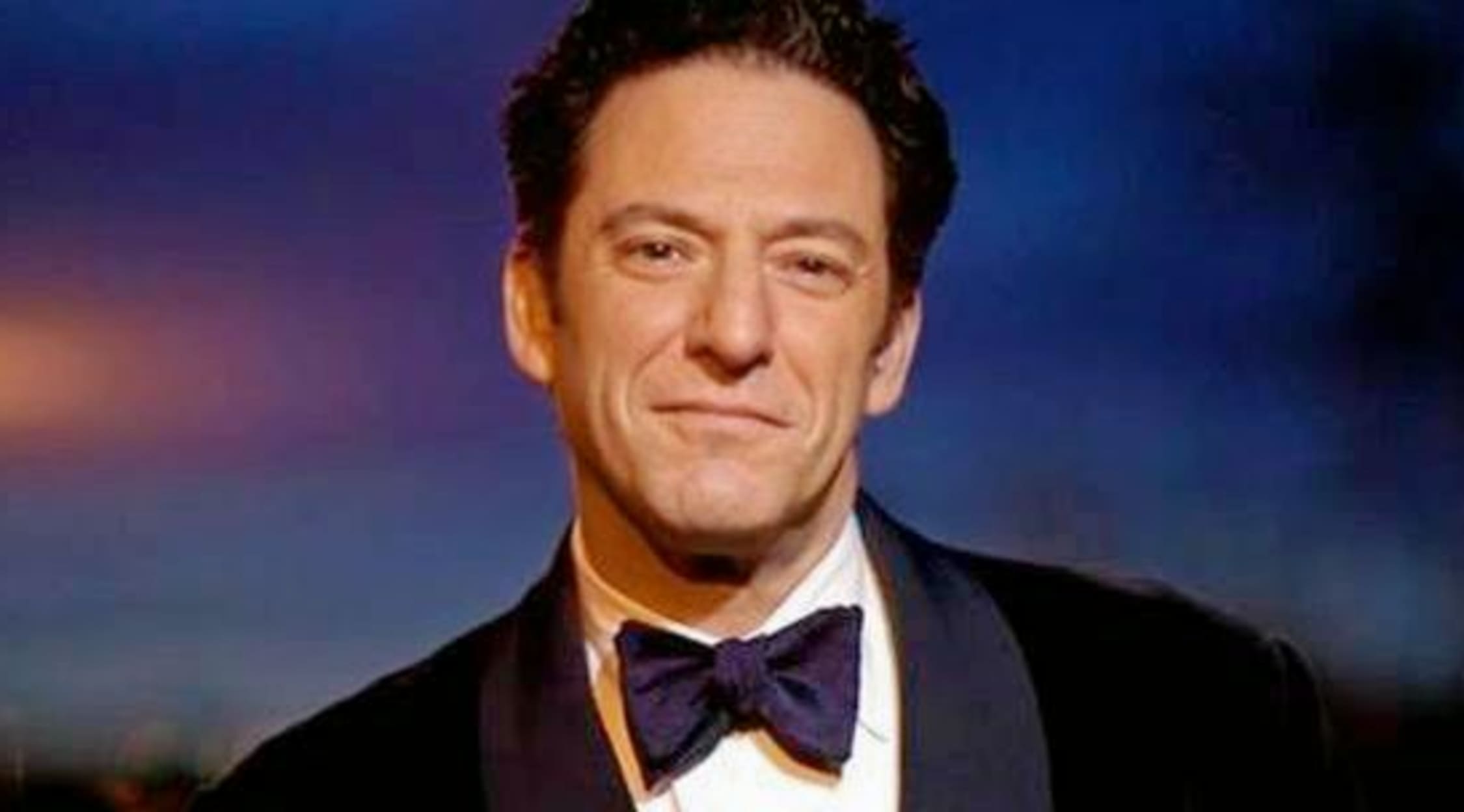 Rovi
John Pizzarelli Tickets
John Pizzarelli Concert Schedule
John Pizzarelli is one of the most prolific jazz musicians of the modern era. You can catch him on recordings by Paul McCartney, Rosemary Clooney, and James Taylor, or you can catch him as a solo recording artist. As a proficient jazz guitarist, Pizzarelli has carved out a unique niche for himself in the music world, but that's not all he brings to the table. Pizzarelli is also an esteemed songwriter, vocalist, and bandleader, and every one of his live shows receives glowing reviews from both fans and critics. There is no doubt that every jazz lover should see John Pizzarelli at least once in concert, but you might find that just once is simply not enough! Pizzarelli's live shows will have you hooked, which is why he attracts massive crowds no matter where he performs!
If you want to see John Pizzarelli in action, you are in luck! This talented vocalist and musician has a couple of highly anticipated shows in 2015, and you definitely don't want to miss out. On February 14th, Pizzarelli will be performing at the Music Center at Strathmore in North Bethesda, and this is one event that will make Valentine's Day 2015 one for the books! He will also be performing in Cerritos, California on March 20th, a show that has generated incredible excitement from his West Coast fan base. No matter where he performs, John Pizzarelli knows how to put on a knockout show, and you could experience it in person thanks to StubHub! Snag your John Pizzarelli tickets on StubHub before they all sell out! And if John Pizzarelli isn't heading your way in the near future, don't fret! Instead, sign up for event alerts on StubHub so that you never have to miss a John Pizzarelli show in your area again!
John Pizzarelli Background
John Pizzarelli was raised in New Jersey, but his career has taken him all over the globe with his hit jazz tunes. Over the course of his illustrious career, Pizzarelli has collaborated with some of the biggest artists in the world, such as George Shearing, Buddy DeFranco, Rosemary Clooney, and Paul McCartney. He has worked as a session musician and as a solo artist, often garnering comparisons to Harry Connick Jr. for his modern approach to classic jazz music. His strong vocals and impeccable instrumental skills have transformed him into one of the strongest forces in jazz music, which is why his shows tend to sell out time and time again. Jazz fans can't get enough of Pizzarelli's live shows, as his jazz quartet is known for their phenomenally energetic and infectious performances.
Whether he is bringing his own creative style to classics by Nat King Cole or he is working on an original track, you can always count on John Pizzarelli to churn out some fantastic jazz hits. He has been one of the most prolific artists in the genre over the past several years, with nearly 40 albums in his repertoire. It doesn't matter if he is the lead artist on the album or he is a featured musician, because either way John Pizzarelli brings his dynamic force to the studio to create red-hot jazz tracks. Don't miss out on one of the world's most illustrious jazz musicians and score your John Pizzarelli concert tickets on StubHub before it's too late! These concerts are bound to sell out, so you better act fast if you want to see John Pizzarelli in action!
Greatest Hits
John Pizzarelli has worked on nearly 40 albums over the course of his career. Some of his most acclaimed albums are Dear Mr. Sinatra (2006), Let There Be Love (2000), P.S. Mr. Cole (1999), Meets The Beatles (1998), Dear Mr. Cole (1994), and One Night With You (1988). He has also released several albums with his wife, Jessica Molaskey. These albums include Pentimento (2002), A Good Day (2003), Make Believe (2004), and Sitting in Limbo (2007). Whenever Pizzarelli is involved in the creation of a new song, you can bet that it will be phenomenal. Now you have the chance to see him perform live in concert, and you definitely shouldn't let it pass you by! Grab your John Pizzarelli tickets on StubHub today!
Trivia
Every week, Pizzarelli and his wife, Jessica Molaskey, co-host the syndicated weekly radio program, Radio Deluxe with John Pizzarelli.
The Experience
Jazz fans and music lovers get excited! John Pizzarelli is bringing his enormous repertoire and swoon-worthy vocals to a couple of top-tier venues in the near future, which means that you have a shot at seeing this talented jazz artist in action! Don't miss out on your opportunity to see the one and only John Pizzarelli perform a knockout show in 2015 and make sure that you have your tickets well in advance. These shows are sure to sell out, so grab your tickets on StubHub as soon as possible!
Back to Top
Epic events and incredible deals straight to your inbox.