There aren't any Events on the horizon right now.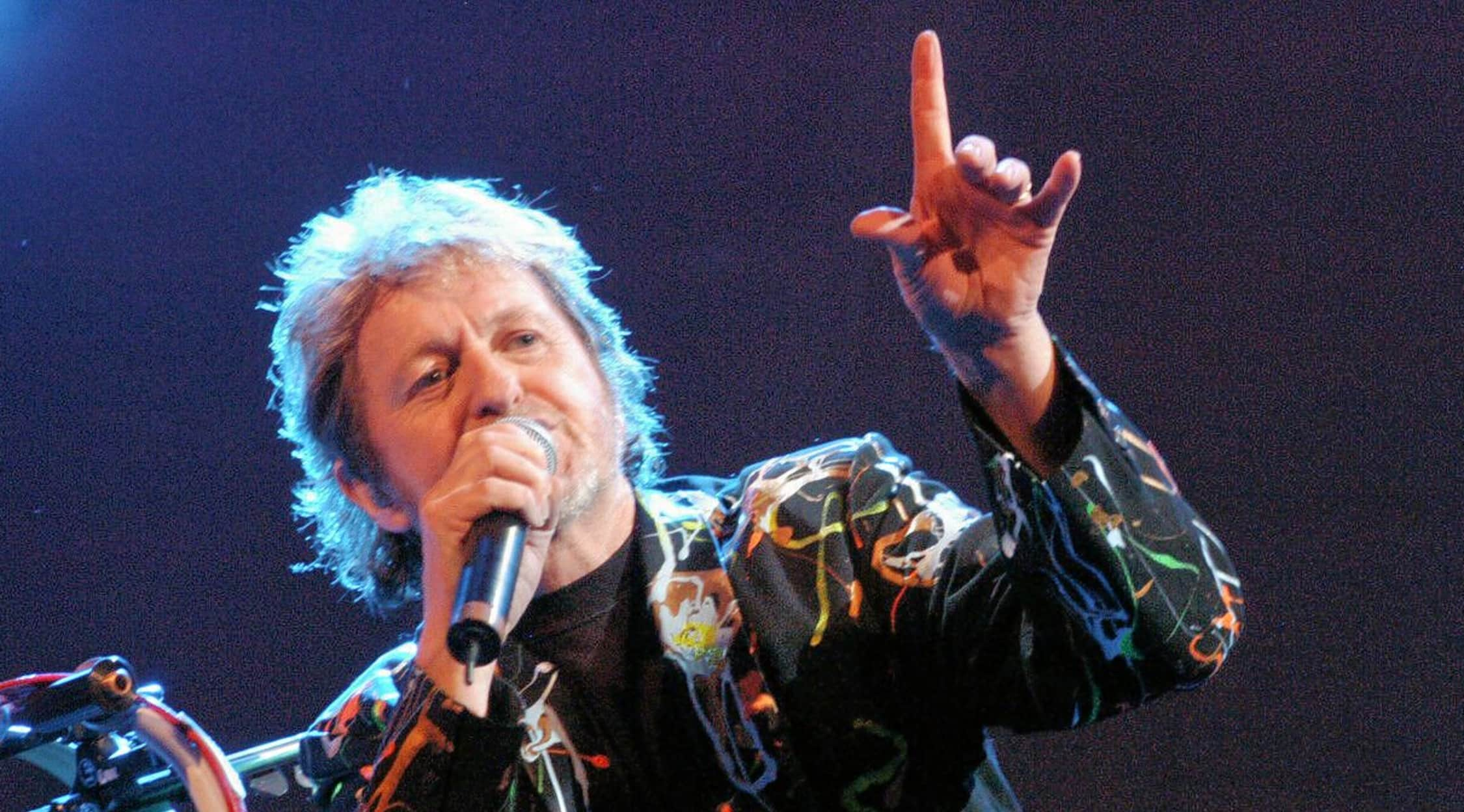 Alamy
Jon Anderson Tickets
Jon Anderson Concert Schedule
This English singer-songwriter sure knows how to put on some awesome live shows! Since emerging onto the global music scene in the '60s, Jon Anderson has remained a major figure in the progressive rock scene. You may know him for his work with the band Yes or with his collaborations with the Greek artist Vangelis, or you may simply know Jon Anderson for his incredibly successful solo career. No matter how you know Jon Anderson, however, you are sure to be blown away by his incredible talents. Now you just might be able to see this knockout singer-songwriter in action, and it's bound to be one of the most exciting shows you'll see all year!
On October 27th, Jon Anderson will be taking the stage at the Keswick Theatre in Glenside, Pennsylvania, where he will be performing with his red-hot new band, the Anderson Ponty Band. This collaboration between Anderson and the talented Jean-Luc Ponty is sure to draw significant excitement amongst music lovers all over the world, which is why you definitely don't want to miss out on this opportunity to see Jon Anderson in concert! To lock down your Jon Anderson concert tickets, all you have to do is make your way to StubHub as soon as possible. These in-demand Anderson Ponty Band tickets are sure to fly fast, though, which is why you better hurry and snag your tickets on StubHub today!
Jon Anderson Background
Jon Anderson was born and raised in Lancashire, England, where he joined the band The Warriors when he was just a teenager. By 1967, however, Anderson decided to leave the band in order to pursue a solo career. He released a handful of songs under a pseudonym before falling into Yes, the hot progressive rock band that churned out major hits like "Awaken" and "Close to the Edge." Throughout the rest of the '60s and '70s, Anderson remained at the forefront of Yes, which toured all over the world and continued releasing one red-hot rock hit after another. Yes never failed to wow their audience with a stellar live show, and rock fans worldwide couldn't help but rave about Jon Anderson's electrifying stage presence and incredible talents. By 1979, however, Anderson's time with Yes had run its course, and this singer-songwriter parted ways from the band and decided to embark on the new leg of his musical adventure.
Following his days with Yes, Jon Anderson achieved significant success as a solo artist. He also worked with artists like Vangelis and Bela Fleck, and time after time he proved that he was one of the most talented artists in the rock realm. The more shows he performed, the more his fame grew, and fans all over the world flocked to see the talented Jon Anderson in action. Now this famed singer-songwriter might be heading to a concert venue near you, and he is sure to put on a phenomenally dynamic and memorable show. Whether you have been a Jon Anderson fan since his days with Yes or you have just recently discovered him through his collaboration with Jean-Luc Ponty, you definitely don't want to miss the chance to see this critically acclaimed and widely beloved artist in action. Fortunately, you don't have to miss out thanks to StubHub, where locking down in-demand concert tickets is a breeze. So act fast and snag your Jon Anderson concert tickets right here on StubHub and get ready for an incredible progressive rock concert!
Greatest Hits
As a solo artist, Jon Anderson has released numerous popular albums, such as 3 Ships (1985), In the City of Angels (1988), Change We Must (1994), Toltec (1996), That Promise Ring (1997), and Survival and Other Stories (2011). Some of his most popular tracks to date include progressive rock hits like "Owner of a Lonely Heart," "Can I," "The Gates of Delirium," "Perpetual Change," "Love Will Find a Way," "Heart of the Sunrise," and "Roundabout." With so many awesome rock tracks in his repertoire, it's obvious that Jon Anderson is a true force to be reckoned with in the rock realm. Now you might get to see him perform live, and you definitely don't want to miss out! So hurry and snag your Jon Anderson tickets here on StubHub today!
Trivia
Before turning toward music, Jon Anderson attempted to pursue a career as a professional football player, but he didn't make it because he was too "frail."
The Experience
Come see one of the world's most notable singer-songwriters perform right in front of your very eyes! In just a few quick clicks on your computer, you could score your tickets to see the incredibly talented Jon Anderson live in concert. So hurry and lock down your tickets to one of these in-demand concerts, because these Jon Anderson concert tickets aren't bound to last much longer! Check out StubHub's ticket selection today!
Back to Top