We didn't find anything nearby, but here's what's happening in other cities.
There aren't any events on the horizon right now.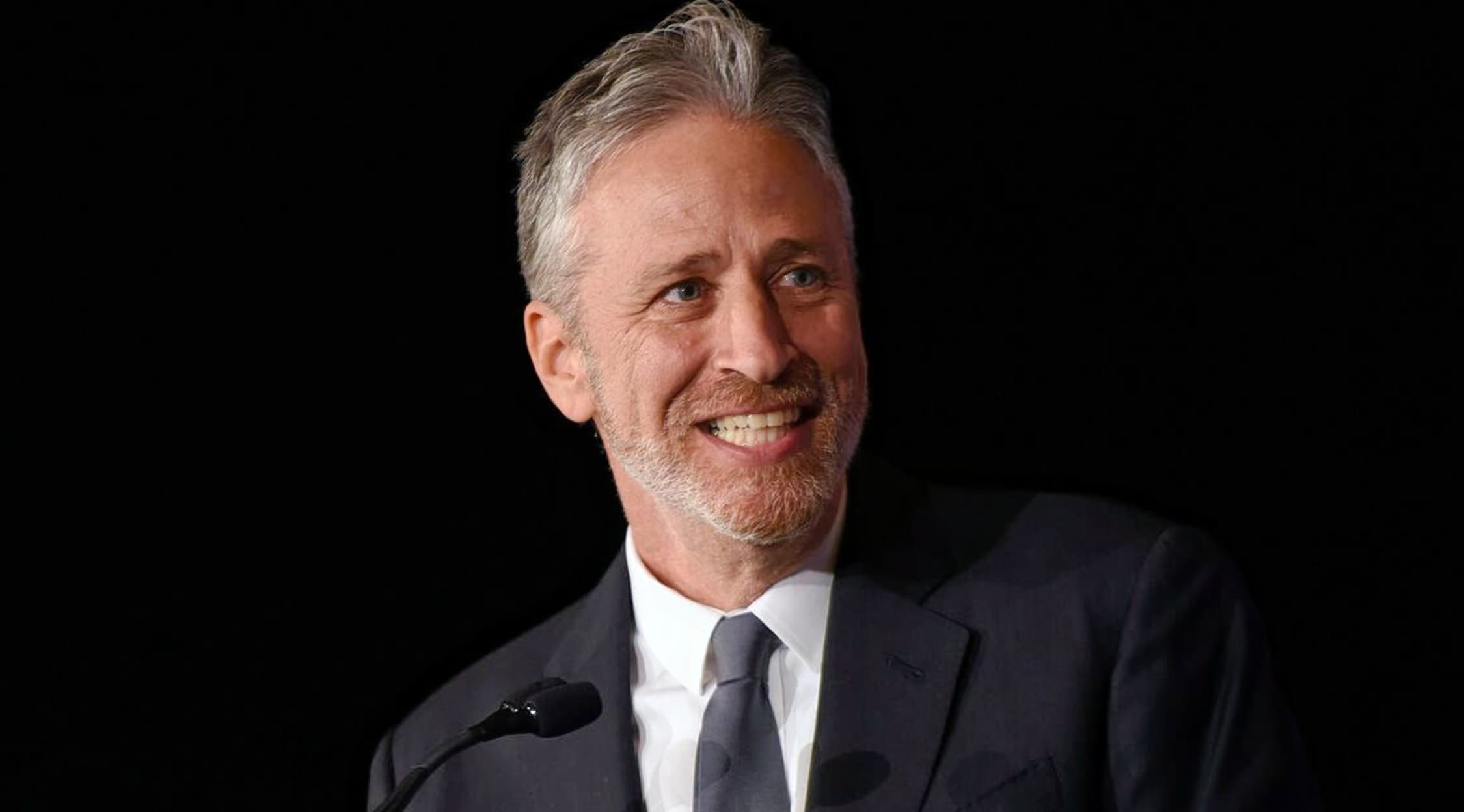 Zuma
Jon Stewart Tickets
Jon Stewart Plot
Do you consider yourself a huge fan of the comedy world? Are you regularly holding back gut-laughs at work because you're thinking of a hilarious comedy set that one of your favorite performers did that you can't get out of your mind? Well if your less-than-serious demeanor has led to you looking for respite from the working world by heading out to enjoy some of the many comedy shows that are coming to the stage near you on the weekend, consider taking a look at a site like StubHub to see what your options will be as far as attending a hilarious show on your time off is concerned. There are certainly plenty of options available to you, but if you're looking to see one of your favorite figures deliver a comedy set on the stage like Jon Stewart, you're going to need to purchase your tickets early! Long has Jon Stewart been beloved by fans, many of which have known him since his earliest days on television. Working as the host of Short Attention Span Theater on Comedy Central, Jon Stewart would bounce around from various television properties in the 1990's on MTV, hosting both The Jon Stewart Show and You Wrote It, You Watch It. But in 1999, Stewart replaced Craig Kilborne on The Daily Show as the lead host and the world of comedy hasn't been the same ever since! Come and hear from this hilarious figure when he brings his talents to a stage next near you by purchasing your tickets through StubHub today!
Jon Stewart Schedule
Comedy fans are sure to get excited at the news that hilarious host and comedian Jon Stewart is going to be bringing his talents to the stage for a performance at the Smith Center in beautiful Washington D.C., and you're going to want to be there in attendance when this comic lets loose with his latest jokes! Long regarded as one of the funniest figures in comedy television since The Daily Show first came to prominence in the late 1990's, Jon Stewart is finally free from his gig as host to focus back on his one true love, stand-up comedy! Though many aren't as familiar with Stewart's work early on in his career, this hilarious figure is prepared to pick up right back where he started, working in front of an audience of his biggest fans delivering the latest comedy sets that he's prepared! If you're at all interested in heading out to experience Jon Stewart live on the stage, you're going to need to move quickly to a site like StubHub to buy your tickets early. If you wait too long, you'll be disappointed and this show will be completely sold out, so if anyone in your group is tied to enjoying Jon Stewart on the stage, purchase your tickets right away!
Jon Stewart Cast
Appearing alongside such celebrated talents as Stephen Colbert, John Oliver, Craig Kilborn, Lewis Black, Samantha Bee, Jason Jones, Steve Carell, Rob Corddry, Ed Helms, Mo Rocca, Aasif Mandvi, Ginny Winstead, Beth Littleford, Wyatt Cenac, A. Whitney Brown, Vance DeGeneres, Brian Unger, Wilbur Winstead, Jessica Williams, Frank DeCaro, John Bloom, Larry Wilmore, Nancy Carell, Rob Riggle, Michael Blieden, John Hodgman, Al Madrigal, Jordan Klepper, Stacey Grenrock-Woods, Lizz Winstead, Matt Walsh, Dan Bakkedahl, Lauren Weedman, Kristen Schaal, Rich Brown, Brian Williams, and many more, Jon Stewart has taken what was once a middle-of-the-road comedy show and transformed it into one of the most watched political comedy shows on television today. If you've been hoping to hear what great anecdotes Jon Stewart has from his time at The Daily Show, make sure you get your tickets early enough to see him on the stage when he heads out to perform next near you!
Jon Stewart Author
Don't let the weekend pass you by if you're usually the one in your group of friends that has to make all of the decisions when it comes to the entertainment you all head out to see on your time off of work! All you need to do to make sure that you have a head count of all of the friends that are going to be accompanying you to the stage this weekend when it comes to finding a proper show and purchase all of the tickets you need to get in and see a performance like one of the hottest upcoming concerts, stage shows, and sporting events in your area. If you're committed to attending a hilarious comedy show that will have you rolling around in your seat with laughter, consider getting your tickets early to enjoy Jon Stewart when he takes to the stage next near you! As a celebrity that has been long upheld as one of the funniest figures on television, Jon Stewart has proven that he's a man of many talents. While many of his fans prepare for their chance to see Jon Stewart on the stage, few are aware of the written works that this hilarious performer has under his belt. His first book was titled Naked Pictures of Famous People and was released to some success in the late 1990's, but it wasn't until he would co-write books like America (The Book): A Citizen's Guide to Democracy Inaction and Earth (The Book): A Visitor's Guide to the Human Race with other cast members from The Daily Show that many would give Jon Stewart props for his writing. If you're a huge fan of this hilarious figure's work and were hoping to enjoy him in person when he comes to perform on a stage next near you, you're going to want to buy your tickets early through StubHub so you don't miss out on any of the fun!
Jon Stewart Trivia
Q: When was popular comedian and former television show host Jon Stewart born?A: The popular comedian and former television show host Jon Stewart was born on November 28, 1962.
Q: Where was popular comedian and former television show host Jon Stewart born?A: The popular comedian and former television show host Jon Stewart was born in New York City, New York.
Back to Top